Classic French savoir-faire takes on global accents. Awarded three Michelin stars, Caprice offers an extensive selection of wines with Chef Guillaume Galliot's inventive dishes.
HOURS
Lunch

Tuesday – Sunday

12:00 noon – 2:00 pm

Last order: 2:00 pm

Dinner

Tuesday – Sunday

6:30 pm – 8:30 pm

Last order: 8:30 pm

Caprice is delighted to welcome families with children age 8 and above.

Dress Code

Smart casual attire is required. Male guests (ages 8 or above) should wear collared shirts, long pants and covered shoes. Sandals or slippers are not permitted for female guests. Sportswear and hats of any kind are not allowed.
Signature Dish
CRABE ROYAL D'ALASKA, GELÉE DE CRUSTACÉS ET CAVIAR OSCIÈTRE PRESTIGE DE LA MAISON KAVIARI

Alaskan King Crab, Crustacean Jelly and Osciètre Prestige Caviar from La Maison Kaviari
The Team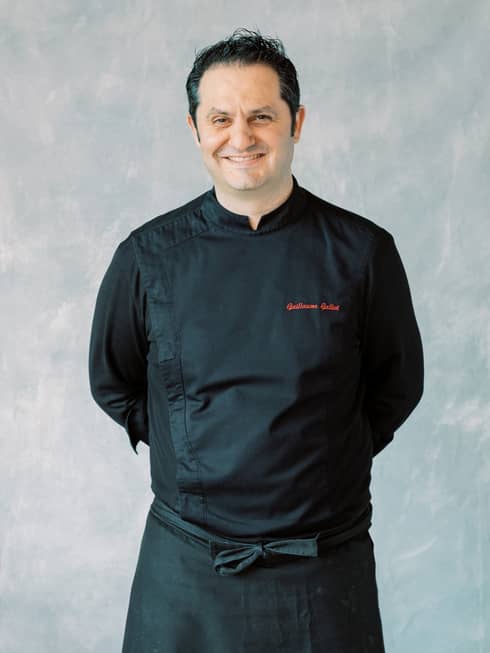 Guillaume Galliot
Caprice Executive Chef
Chef Galliot found his passion for cooking and wanderlust during his childhood in the Loire Valley and has gone on to work in such esteemed kitchens as Jardin des Sens after culinary school. Though his expertise lies in classical French technique, he constantly experiments with the myriad flavours that he discovers around the world.
"Gastronomy is about the emotion. It's that moment when you take a bite and realize that it all works well together – that's a great feeling."