Let Four Seasons elevate your meeting experience. No matter if you're planning a small boardroom session or a large conference, our 11 flexible venues can easily adapt to fit your needs. Treat your guests to Michelin-starred cuisine, world-class amenities and elegant accommodations at one of the most sought-after addresses in Hong Kong. We'll take care of all the details, helping your attendees stay focused and productive.
Offers
offer valid for:
Oct 20 2021 – Mar 31 2022
included
Exclusive use of the meeting room (four hours for half-day package / eight hours for full-day package)
Coffee break with Chef's signature refreshment selection (one break for half-day package / two breaks for full-day package)
Lunch at meeting venue (plated lunch or Bento-box style)
All-day coffee, tea and herbal tea refreshments
Basic audiovisual and lighting equipment (four hours for half-day package / eight hours for full-day package)
Complimentary use of built-in screen, one podium with microphone and one handheld wireless microphone
Executive conference amenities including distilled water, candies, writing pads and pens
Stationery set for meeting organizer
Complimentary Wi-Fi access
Terms and Conditions:
Tax and service charge may apply.
Hybrid Meeting AV Add-On Package
Connect with clients, colleagues and partners all around the world anytime, anywhere. Let us and our audiovisual partner, OoTO Productions Ltd, offer the technical expertise and equipment necessary to create a flawless virtual meeting experience. Basic Hybrid Meeting AV Package from HKD 22,000; Event Studio AV Package from HKD 35,000.
offer valid for:
Oct 20 2021 – Dec 31 2021
included
BASIC HYBRID MEETING AV PACKAGE
Premium Internet access (40 mbps download/upload)
70-inch LED TV
Logitech video conference camera with external speaker
Hotel technician on standby
EVENT STUDIO AV PACKAGE
Premium Internet access
Colour-customizable studio backdrop
LED studio lighting
HD camera
Live broadcast and recording equipment
Full production team
OPTIONAL ADD-ONS:
LED digital backdrop
Green screen
Rear projection backdrop
Microphone for each attendee
Terms and Conditions:
This offer is available in 2021 only. Tax and service charge may apply.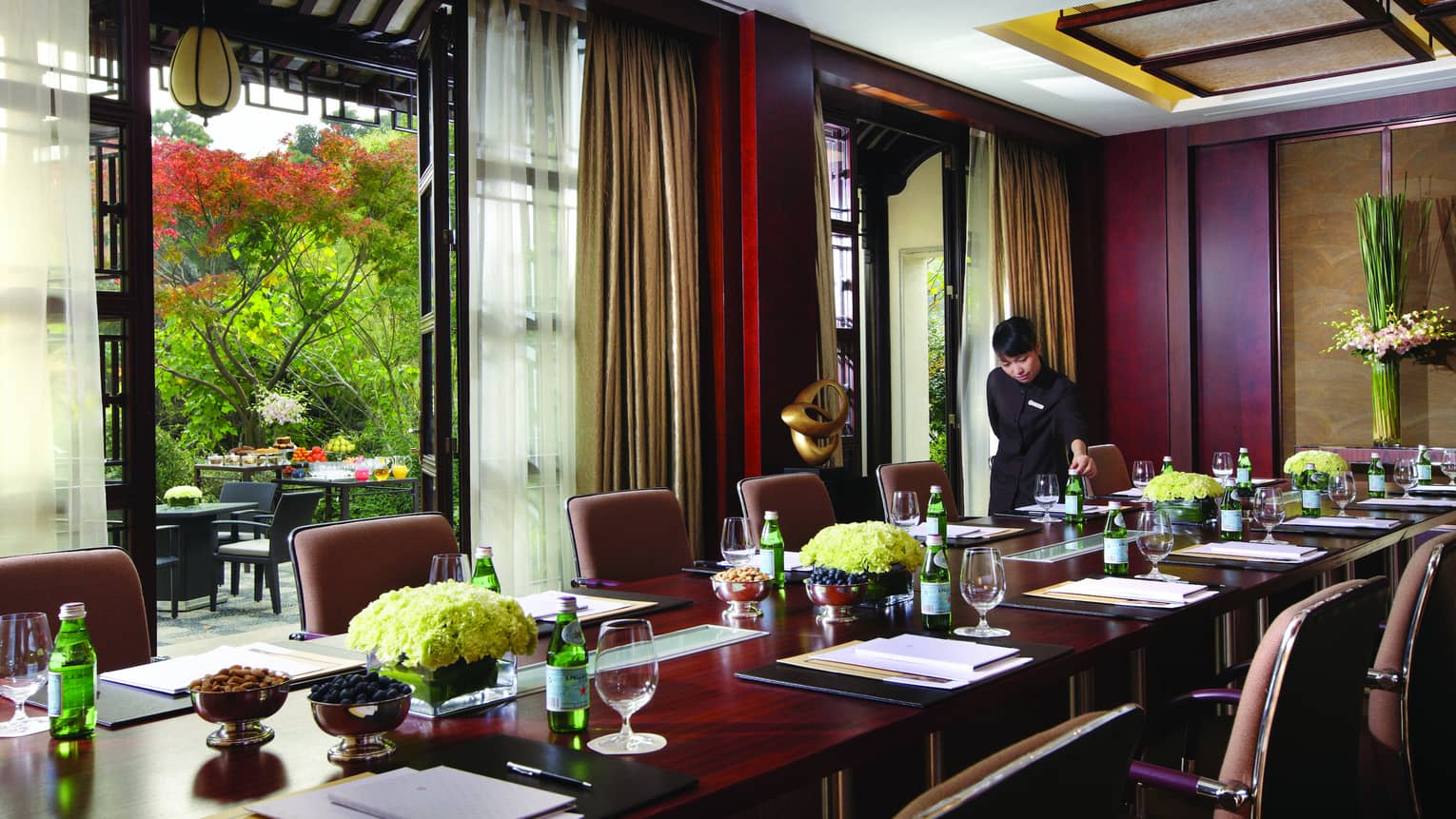 Four Seasons China Group Great Meeting Value Offer
When the time is right to plan your next group visit, meeting or event, Four Seasons hotels in China will make it an occasion to remember.
Event planning is more than just attention to details; it is anticipating the organizer's needs that gives you the ultimate success.

Vincent Fung

Assistant Director of Conference Services
Your #FSEVENTS in Hong Kong
Check out these recent Four Seasons events – and share your own Hong Kong experiences by tagging @FourSeasons and using the hashtag #FSEvents.