Our Commitment To
PEOPLE AND THE PLANET
Four Seasons Hotels and Resorts is committed to building upon our Company's strong history of supporting our communities and the environment. Through our Environmental, Social and Governance (ESG) program, we seek to preserve and regenerate the beautiful places in which we operate, and leave a positive, enduring impact on our communities.
Our program is centered around two pillars: Planet (environmental impact) and People (social impact). Each pillar is supported by specific activities and objectives, with a close eye to how our efforts will contribute to the achievement of the United Nations' Sustainable Development Goals (SDGs).
Our Pillars
PLANET (ENVIRONMENT)

As stewards of the ecosystems in which we operate, Four Seasons recognizes our critical role in preserving the planet for future generations.

PEOPLE (SOCIAL)

We believe that the presence of Four Seasons in a community should improve lives, and we are committed to enriching, supporting and elevating our portfolio's employees and their communities around the world.

GOVERNANCE

Our ESG programs are underpinned by a robust governance structure designed to ensure our program's integration and alignment with the overall corporate strategy and operational needs.

A HISTORY OF RESPONSIBILITY

Four Seasons was founded on the principle of the Golden Rule—the simple idea that we should treat others the way we would want to be treated. This guiding principle provides the foundation for our ESG programs.

INDUSTRY COLLABORATION

We are proud to help drive collective action across the hospitality industry through our industry associations.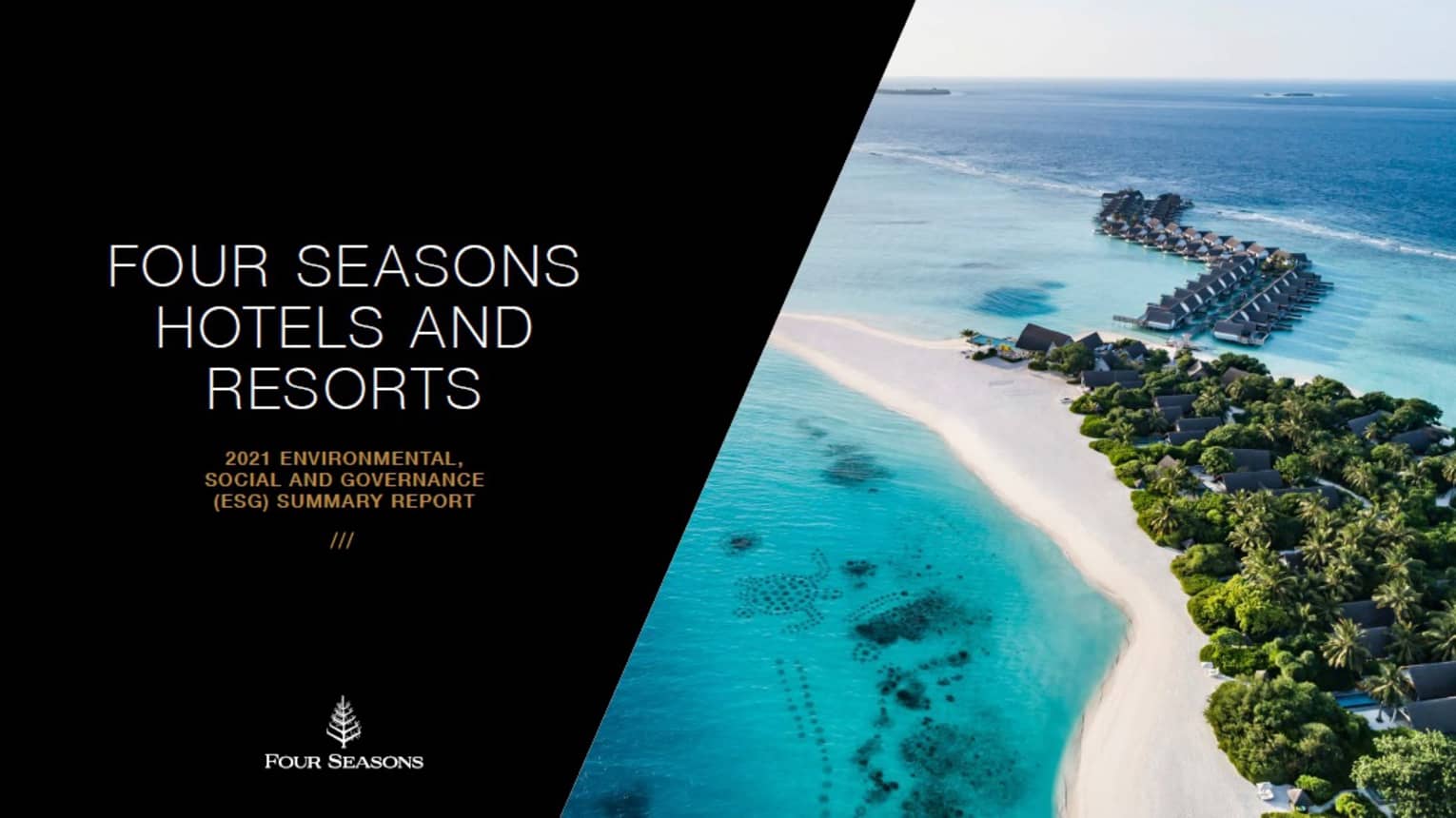 Reports and Downloads
Our 2021 ESG Summary Report shares our accomplishments to date and our vision for the future. This report covers our efforts through the calendar year ending December 31, 2021.