Our Commitment to People and Our Planet
Four Seasons for good
Four Seasons Hotels and Resorts is committed to building upon our Company's strong history of supporting our communities and the environment. Through our Environmental, Social and Governance (ESG) program, Four Seasons for Good, we seek to preserve and regenerate the beautiful places in which we operate, and leave a positive, enduring impact on our communities.
Our Four Seasons for Good program is centered around two pillars: Planet (environmental impact) and People (social impact). Each pillar is supported by specific activities and objectives, with a close eye to how our efforts will contribute to the achievement of the United Nations' Sustainable Development Goals (SDGs).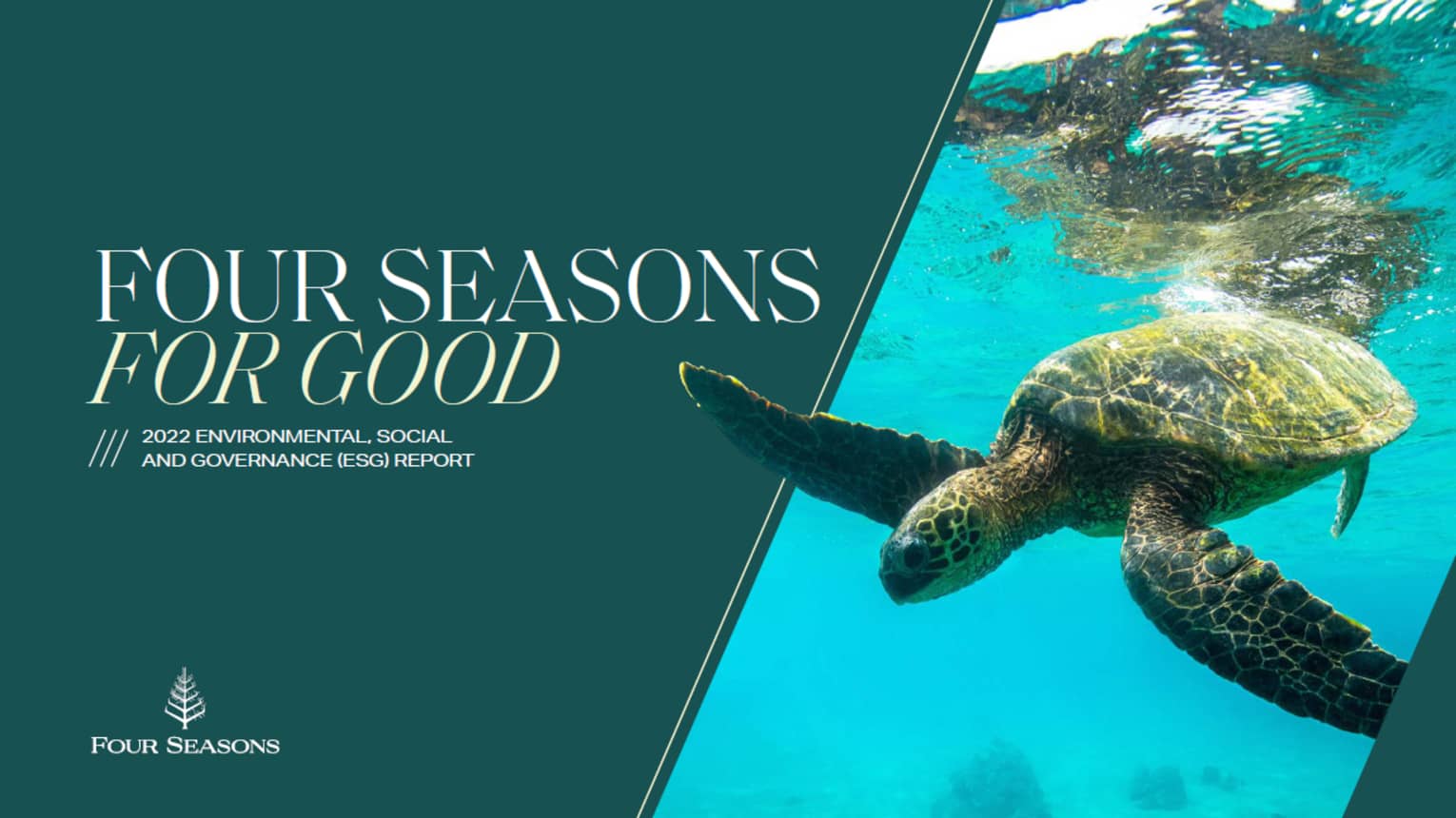 2022 ESG Report
Our 2022 ESG Report shares our accomplishments to date and our vision for the future. This report covers efforts that extend back decades, with a strong emphasis on the calendar year that ended December 31, 2022.