Impress your guests with innovative menus that show off the unique flavours of authentic Cantonese cuisine, artful French specialties and beyond. Our chefs leverage their relationships with nearby farmers and suppliers to bring you the highest-quality ingredients. Let us take your event to the next level with creative food and beverage experiences – everything from tea house–themed lunches to creative breaks and elegant gala dinners.
EVERYTHING YOU NEED
Four Seasons Hotel Hong Kong has earned seven Michelin stars, so you know your guests are in for a culinary treat. Whether you're looking for an authentic dim sum feast or classic French savoir-faire, our award-winning chefs work with you to customize each event menu.

Your guests can choose from eight on-site options for dining and drinks, including our three-Michelin-starred French restaurant Caprice, two-Michelin-starred Cantonese restaurant Lung King Heen, Michelin-starred Sushi Saito and Noi.

Details

For intimate gatherings, both Lung King Heen and Caprice offer private dining rooms perfect for special family dinners, cocktail parties or important business meetings for up to 12 guests.

Details

On our rooftop pool terrace, savour unobstructed views of the city and Victoria Harbour as your group sips cocktails.

During your stay, discover Hong Kong's finest array of wine and cheese selections at the Caprice Bar. A beautiful glass of pinot noir paired with the Signature 36 month dry-aged Comté from Jura is a special treat.
The Team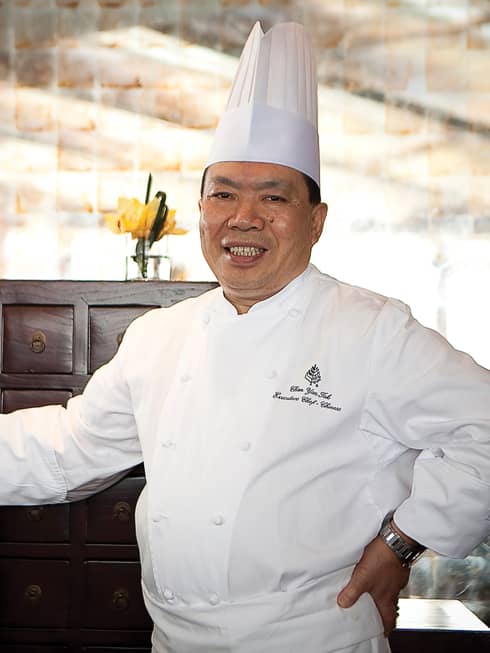 Chan Yan Tak
Executive Chinese Chef
Born in Hong Kong, Chef Chan Yan Tak has spent his whole life in the city. He proved that one doesn't have to go abroad to become a culinary star when he became the first Chinese chef in history to be awarded three Michelin stars with Lung King Heen.
"We have no secret – only personally sourced ingredients, teamwork and over a century of accumulated experience."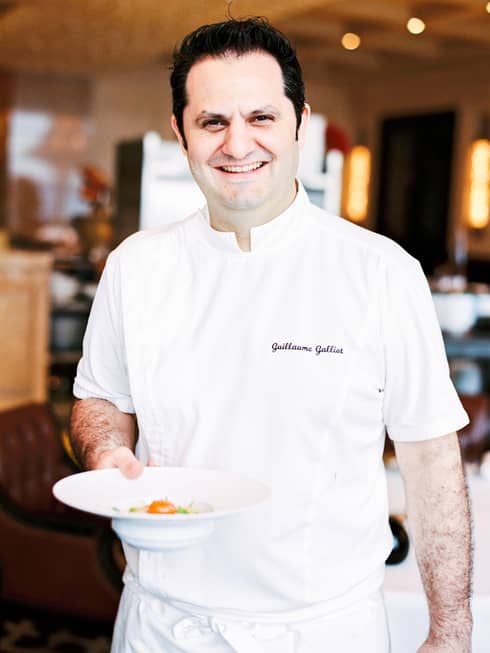 Guillaume Galliot
Caprice Executive Chef
Chef Galliot found his passion for cooking and wanderlust during his childhood in the Loire Valley and has gone on to work in such esteemed kitchens as Jardin des Sens after culinary school. Though his expertise lies in classical French technique, he constantly experiments with the myriad flavours that he discovers around the world.
"Gastronomy is about the emotion. It's that moment when you take a bite and realize that it all works well together – that's a great feeling."