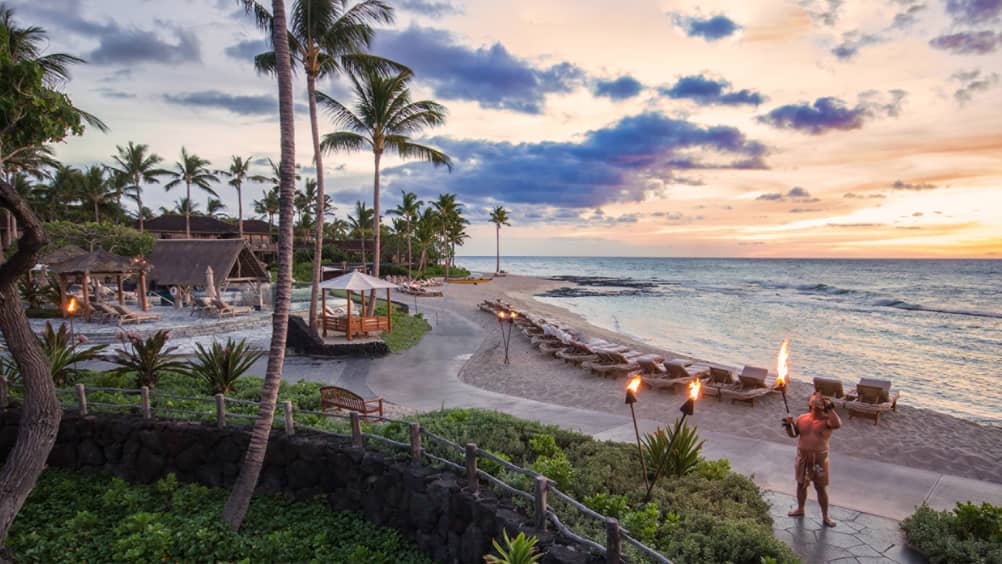 What if Mother Nature herself were to create a resort? A natural sanctuary in perfect harmony that captures the essence of Hawaiian design, culture and tradition? Four Seasons Resort Hualalai is that place – a world of unforgettable adventure for guests of all ages, set on the exclusive Kona-Kohala coast of Hawaii Island.
See Our Offers. Best Rates Guaranteed.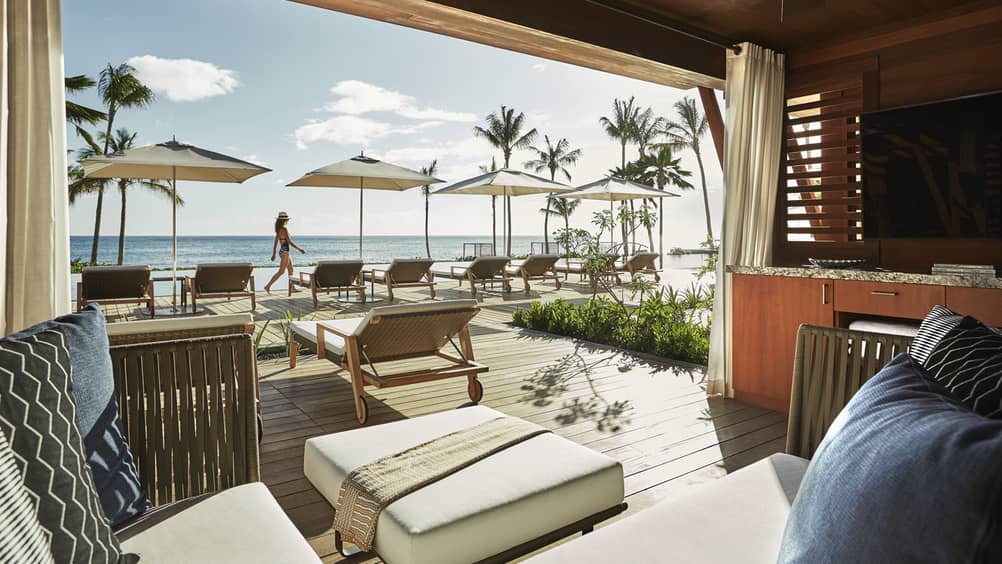 There is no one Hawaii. It is a thousand stories, sights and traditions – and on Oahu's sun-drenched western coast, you can experience it all. Discover your true "place of joy" in our expansive retreat, where you'll find authentic Hawaiiana and a contemporary twist.
See Our Offers. Best Rates Guaranteed.
Only a truly unspoiled place can spoil you so completely. Stroll among towering Cook pines one minute and atop silken sands the next as you explore every inch of this exclusive island paradise. All the while, uncompromising luxury will ensure that you want for nothing on this private island playground.
See Our Offers. Best Rates Guaranteed.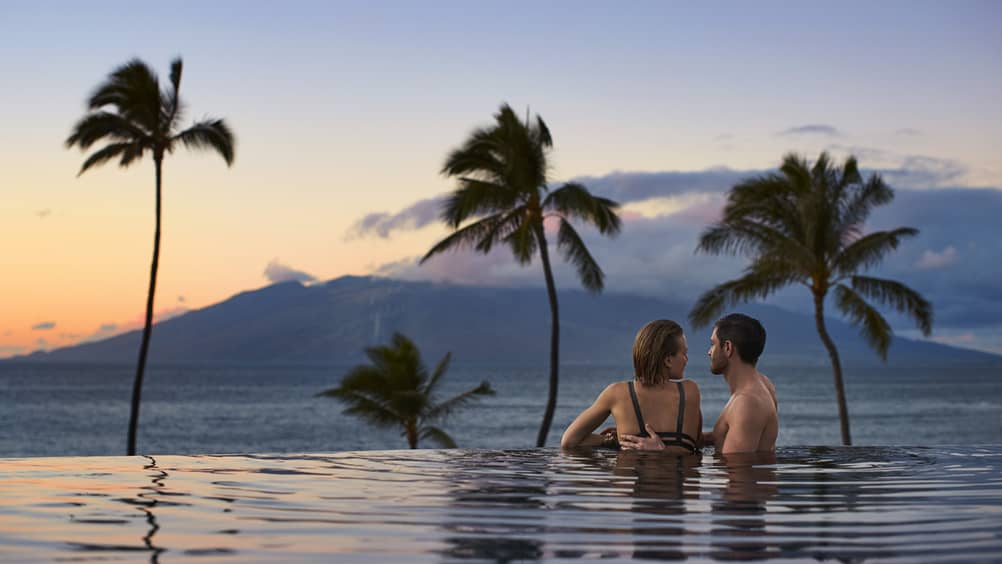 This is sexy sophistication that is constantly kissed by the ocean breeze. On Maui's most coveted coast, you are free to see, be seen and hide away in a variety of glamorous settings – including the island's largest guest rooms and suites. This lushly landscaped tropical paradise is where the jet set comes to play.
Let this video inspire your next visit.
See Our Offers. Best Rates Guaranteed.
Check rates, availability and reserve by phone: