Named one of World's 50 Best Bars, our cocktail bar is driven by innovation and shaped by the modern world, featuring a collection of the world's most unique spirits.
Hours
Breakfast

7:00 am – 10:30 am

Lunch Buffet

12:00 noon – 2:30 pm

Evenings

Monday – Thursday

5:00 pm – 12:00 Midnight (Last food order at 11:00 pm and last drink order at 11:30 pm)

Friday – Saturday

5:00 pm – 2:00 am (Last food order at 1:00 am and last drink order at 1:30 am)

(No reservations in the evening)

Please Note

ARGO is delighted to welcome children during breakfast and lunch
Due to COVID-19, our operating hours are frequently changing per the latest local regulations. For the most updated status, please check our Welcome Back Page.
EVENTS
ARGO'S SPIRITS COLLECTION AND THE FIELD GUIDE

The ARGO Field Guide provides context and information of a collection of some of the world's innovative spirits, detailing the raw materials, terroir, vintage, creator and production methods of each carefully selected product.

ARGO'S BUFFET LUNCH

ARGO invites you for a buffet lunch in its bright and photogenic setting. Enjoy a selection of international dishes created by our talented culinary team, including a seafood station, grilled meats, a noodle station and the famed dessert bonanza.

THE GLASS ROOM

Host the perfect get-together in the privacy of the botany-inspired ARGO Glass Room. Adorn your event with relaxing views of the Victoria Harbourfront, and enjoy world class service by our dedicated catering and events team.

Contact Us
Signature Drinks
Cocoa-aged Single Origin Negroni

St. George Terroir Gin, Cascara Vermouth, Hulu Gali Cocoa, Campari, Smoked Jalapeño

ARGO Gin, Seasonal Hydrosols

Pierre Ferrand 1840 Cognac, Ethiopian Green Coffee, Mineral Sugar, Beetroot, Absinthe
The Team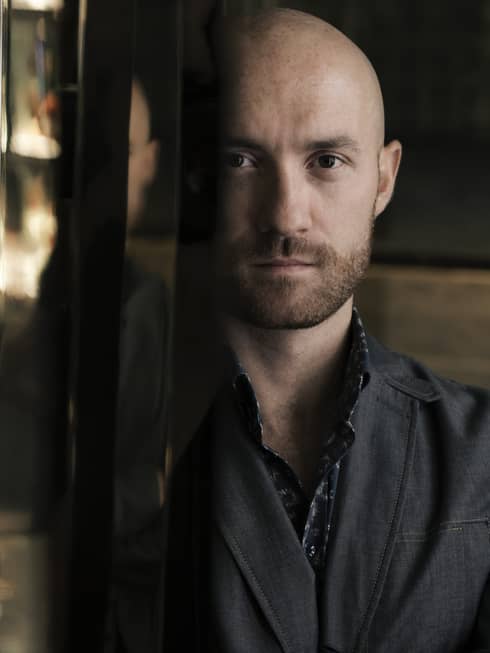 LORENZO ANTINORI
Beverage Ambassador, Four Seasons Hotels and Resorts & Asia Pacific Beverage Manager, Four Seasons Hotel Hong Kong
Starting out by working in some of the world's most famed bars, the Rome-born, Hong Kong-based drinks maestro Lorenzo Antinori now supports Four Seasons bar operations throughout northern Asia, namely Greater China, Japan and Korea.
"The landscape around us is changing, and so are the rules of creating spirits. We hope to take guests into a journey of discovery and curiosity."
Pool Terrace

Enjoy light meals, healthy smoothies and frozen cocktails in a resort-like oasis with spectacular views of Victoria Harbour.

Details

Lung King Heen

Relish exquisite seafood and dim sum at the world's first Chinese restaurant to be recognized with the coveted Michelin three-star rating, retained for 14 consecutive years so far.

Details

Tempura Uchitsu

Soak in beautiful skyline views from the 45th floor at Tempura Uchitsu, where our intimate 12-person restaurant specializes in the extraordinary craft of traditional Japanese cooking methods Edomae Tempura and Tempura Omakase.

Details

Caprice

Classic French savoir-faire takes on global accents. Awarded three Michelin stars, Caprice offers an extensive selection of wines with Chef Guillaume Galliot's inventive dishes.

Details

In-Room Dining

Ideal for time-zone–hopping travellers, impromptu meetings or for a quiet, private meal, our extensive menu lets you dine in style in the comfort of your private space.

Details

Sushi Saito

Experience authentic Edomae sushi at our tranquil restaurant overlooking the city skyline. The Michelin-starred Sushi Saito celebrates the freshest seasonal seafood, hand-picked by Chef Takashi Saito every morning at Tokyo's Toyosu Market and transported to Hong Kong on the same day.

Details

The Lounge

Sample international and local favourites in our buzzing see-and-be-seen lounge, located next to our lobby's dramatic glass atrium.

Details

Noi

Award-winning chef Paulo Airaudo takes diners on the next step of his culinary journey with a seasonal Italian tasting menu while adding some fun to fine dining.

Details

Gallery

Taking centre-stage at the Hotel, Gallery offers comfort food with an Asian flair and a bespoke coffee and tea program.

Details

Caprice Bar

Enjoy our extensive wine list and French cheeses at this stylish and intimate gathering spot next to French restaurant Caprice.

Details