Resorts of Asia
WHAT TRAVEL DREAMS ARE MADE OF
Wake up to crystalline blue water stretching out to the horizon, take a jungle or beach walk and greet the local wildlife, embark on a one-of-a-kind experience like snorkelling with manta rays, or simply relax by your own private pool overlooking paradise – it's all possible at our collection of exclusive resorts across Asia.
Experience the warmth and spiritual heart of Balinese culture with stays at both Four Seasons resorts in Bali.

Take your time to fully experience Bali, the mystical Island of the Gods, with a combined stay at both of our Four Seasons Bali resorts.

Your romantic getaway includes nightly sundowners, a couple's spa treatment, a four-course dinner and a romantic bath ritual.

Relax over dinner and daily breakfast enhanced by views of the rice paddies and mountains of the Mae Rim Valley.

Slip into relaxation mode as soon as you arrive at the Resort, and spend lazy days on our sun-kissed beach, at the pools or in the comfort your room.

Rest, reset and rediscover yourself with soothing spa treatments, daily breakfasts, return airport transfers and more.

Take a speedboat trip to snorkelling hotspots, join the Maldives' manta ray research project, or swim with dolphins and turtles in the lagoon.

Discover Palau aboard our private, three-deck catamaran.

Enjoy your own secluded paradise complete with a private yacht.

Embark on a sojourn through the heartland of Vietnam to discover the enchanted Hoi An ancient town and the imperial grandeur of Hue City.

Toast to each other with sparkling wine on arrival, then spend quality time together over an intimate dinner on your private deck.
WELLNESS AT RESORTS OF ASIA
Explore our collection of unique destinations across Asia, and nourish your mind, body, and soul with the attentive expertise of our world-class health and wellness staff.
BALI AT SAYAN — THE SACRED RIVER SPA

Immersed in the lush jungle of the Ayung River Valley, discover a serene and nurturing environment offering chakra ceremonies, full moon yoga, the sublime Sacred Nap, Night Spa experience, meditation and more.

LEARN MORE
MEET YOUR WELLNESS EXPERT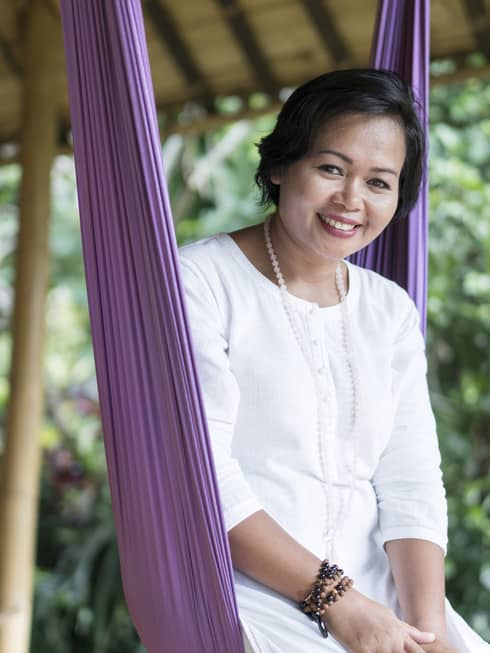 HENY FERAWATI (IBU FERA)
Wellness Mentor
THE SACRED RIVER SPA, BALI AT SAYAN
A former Buddhist nun, Ibu Fera leads daily meditation classes and singing bowl therapy; life talks on topics such as learning to forgive and manage stress; and rocks guests to sleep amidst the rice fields during the exclusive Sacred Nap experience. She has released two albums of meditation music and mantras inspired by the Sacred Nap, and curated the "Guided By Gratitude" retreat program, available year-round at the Resort.
"It's our heartfelt intention that guests experience the silence within; release fear and tension; and open their heart – enabling them to return home with a renewed sense of being alive, filled with gratitude and open to new possibilities."
BALI AT JIMBARAN BAY — THE HEALING VILLAGE SPA

Ancient Balinese wisdom is fused with science to inspire transformation inside and out through our rainbow eco-vichy shower, chromotherapy, and more.

LEARN MORE
MEET YOUR WELLNESS EXPERT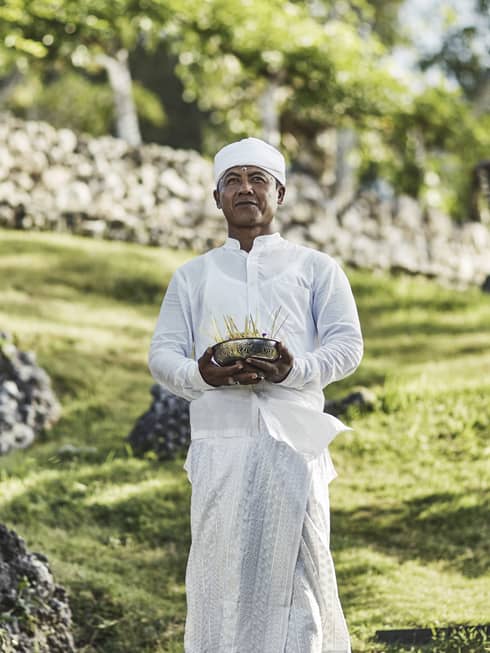 AJIK NGURAH
RESORT PRIEST
BALI AT JIMBARAN BAY
As Resort Priest, Ajik Ngurah looks after the spiritual and cultural connections of both staff and guests. He is mostly found at the oceanfront temple making daily offerings to the gods, conducting ceremonies on holy days, and energy cleansing rituals to maintain the Resort's calm vibe. He also leads temple tours and meditation practices for guests, and a traditional water purification ritual (melukat) to cleanse away negative energies from the body as part of the signature Blessings of Bali spa experience.
"In Bali, we are guided by the philosophy of Tri Hita Karana, which means the 'three causes of happiness': a harmonious relationship with Man (each other), God, and Nature. I am proud to share our culture and spiritual practices with guests, and be part of their well-being journey."
GOLDEN TRIANGLE THAILAND — SPA & WELLNESS

Enjoy soul-affirming favourites like our Mahout Recovery Treatment – a whole body massage using large poultices with camphor, lime, and lemongrass.

LEARN MORE
CHIANG MAI — SPA & WELLNESS

Connect with your surroundings through locally sourced dining and spa treatment ingredients, and study the art of mindfulness in private yoga classes.

LEARN MORE
MEET YOUR WELLNESS EXPERT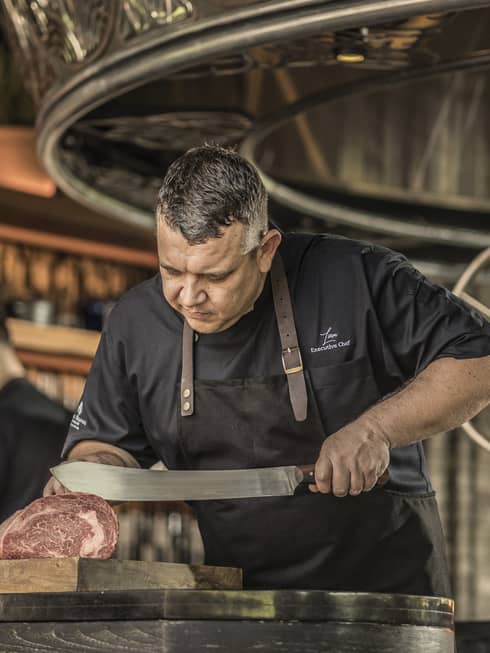 LIAM NEALON
EXECUTIVE CHEF
CHIANG MAI
Specializing in Asian and modern Australian cuisine, Liam Nealon brings a fresh approach to menus and cuisines he dabbles with. His mantra is to let the ingredients shine; he is dedicated to personally sourcing the best produce. At Four Seasons Resort Chiang Mai, Liam has curated plant-based menus that focus on balance and well-being through clean eating.
"My food philosophy is 'less is more.' I love simple, clean flavours."
LANGKAWI — SPA & WELLNESS

The Geo Spa combines ancient balancing energies and bespoke natural treatments to renew physical, mental, emotional, and spiritual wellbeing.

LEARN MORE
MEET YOUR WELLNESS EXPERT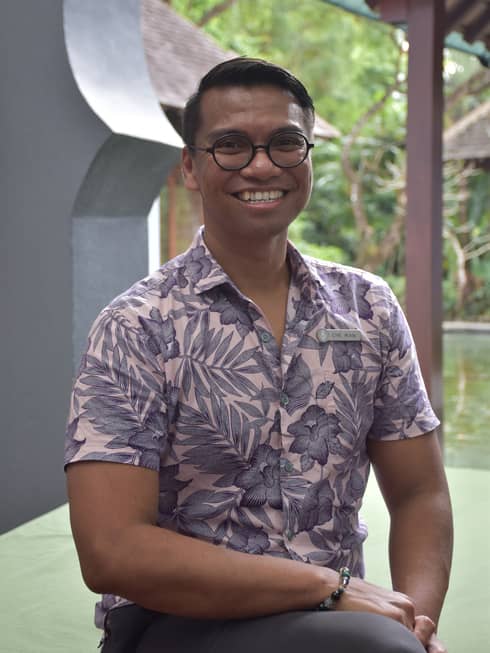 CHE WAN ALI
GEO SPA MANAGER
LANGKAWI
Leading the exceptional team at the Geo Spa, Che views the Spa not just as a space for indulgence but also self-transformation – spa treatments are a must for everyone, at any age. He believes that the more you look after yourself, the more you embrace gratitude for yourself and others.
"We should spend some time with nature every day; it is a gift for our body, mind, and soul."
MALDIVES AT KUDA HURAA — THE ISLAND SPA

Sail to a dedicated isle of wellbeing where therapies draw on the healing properties of the ocean, including a starlit 'Secrets of the Sea' Night Spa ritual.

LEARN MORE
MEET YOUR WELLNESS EXPERT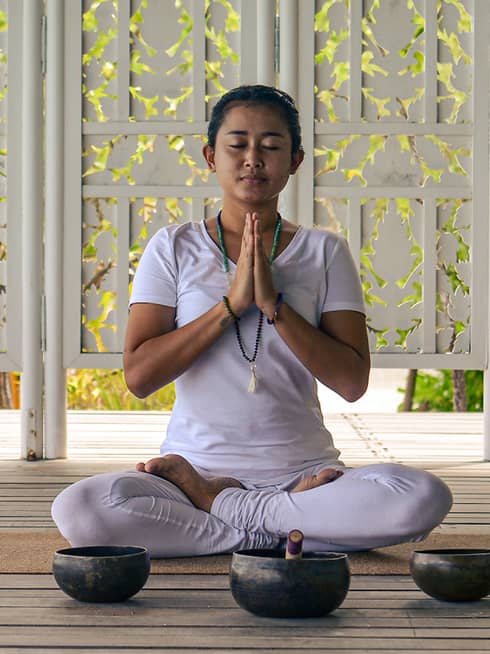 NI KADEK SRI YULIASTINI
RESIDENT YOGI
MALDIVES AT KUDA HURAA
Born in Indonesia with a traditional healer grandmother, Sri is a heartfelt healer who brings a thoughtful approach and inspired passion to both yoga and reiki. A massage therapist since 2005, Sri has been practicing yoga for a decade, combining her intuitive wisdom with carefully honed therapeutic skills during heart-centred sessions that inspire, elevate, and empower.
"Nothing makes me happier than the knowledge that I've helped someone breathe and practice their way to a healthier and more balanced state of body and mind."
MALDIVES AT LANDAA GIRAAVARU — AYURMA

Drawing from the four pillars of Ayurveda, Yoga Therapy, Wellness and Planetary Wellbeing, and Ayurma cultivates care for ourselves, others, and the entire planet.

LEARN MORE
MEET YOUR WELLNESS EXPERT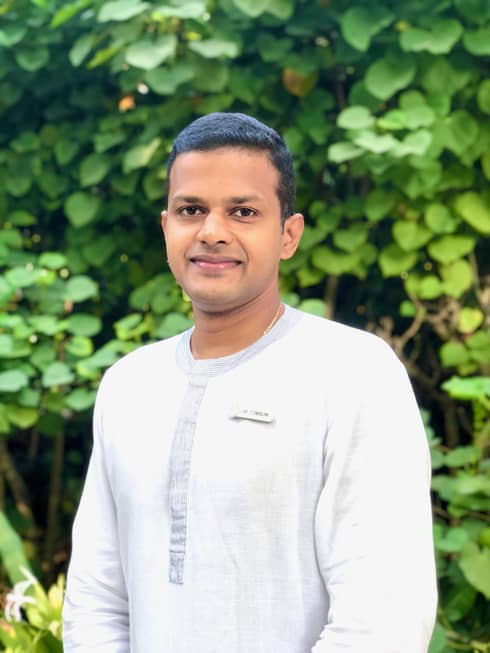 DR. ARUN K. THOMSON
SPA MANAGER, WELLNESS COACH, & NATUROPATHIC PHYSICIAN
MALDIVES AT LANDAA GIRAVAAVARU
Indian-born Dr. Arun is a skilled diagnostician and prolific learner with a vast knowledge of health and wellness sciences and systems, from naturopathy to yoga therapy and acupuncture. Employing a hands-on approach to healing through naturopathic and yogic principles, he works closely with individuals to create the best possible environment for their bodies to rejuvenate naturally and function at their optimum level.
"My passion is to help people experience a superior level of well-being by integrating naturopathic principles into their lifestyle to enhance their own innate healing power."
HOI AN (THE NAM HAI) — HEART OF THE EARTH SPA

Induce a deep sense of serenity as you experience the signature healing vibrations of a singing bowl treatment at our tranquil Heart of the Earth Spa.

LEARN MORE
MEET YOUR WELLNESS EXPERT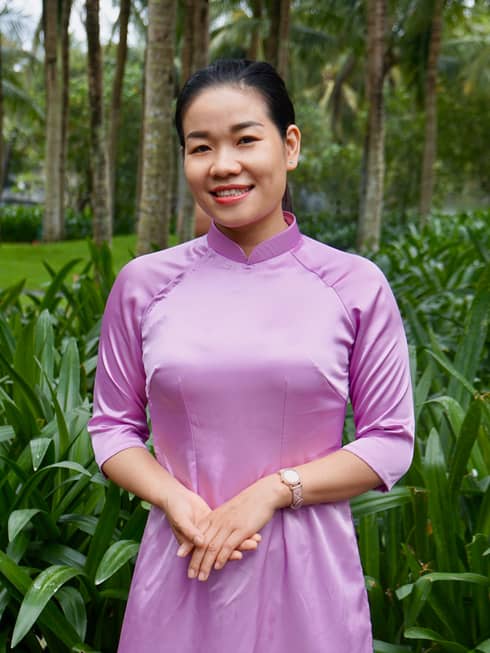 OANH NGO
RESIDENT SINGING BOWL ARTIST
HOI AN (THE NAM HAI)
Oanh Ngo has always been interested in health and wellness and identified a natural connection with the Earth. Fittingly, she decided to pursue her interest in natural healing and subsequently trained in the artistry of crystal singing bowls. She seeks to impart mindfulness and a profound sense of well-being to guests through earth-attuned vibrations at the Heart of the Earth Spa – which has been awarded Conde Nast Traveller's Best Emotional Recovery Space.
"When I play these crystal singing bowls, I feel more happiness. I feel at peace, and connected to myself. With my awareness of Mother Earth, I am sending out that positive energy to everyone tuning into the healing vibrations."
KOH SAMUI — SPA & WELLNESS

Build strength and focus in a guided Muay Thai experience or find ultimate relaxation in a soothing Thai massage with locally sourced, smoothed coconuts.

LEARN MORE
MEET YOUR WELLNESS EXPERT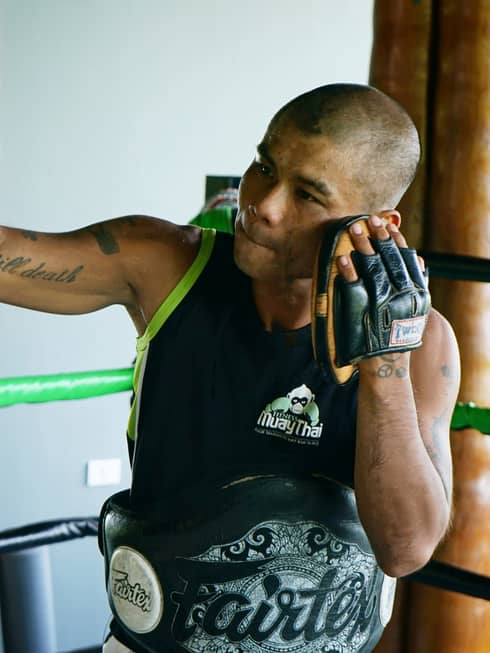 ANUPHONG DEESAMER
MUAY THAI COACH
KOH SAMUI
Anuphong Deesamer, fondly known as Kru (master in Thai) Aan, has been with Four Seasons Resort Koh Samui since the launch of the hilltop Muay Thai ring. He brings his dedication to the "Art of 8 Limbs" along with a wry sense of humour and distinctive Liverpool accent to every Muay Thai session at the Resort.
"Any form of martial art is a great teacher. You learn patience, endurance, respect for your opponent, and strangely enough, it calms you down!"
LET YOUR WANDERLUST LEAD THE WAY
EXPERIENCE THE EXTRAORDINARY
Discover

TRAVEL EASY IN SOUTHEAST ASIA

No matter where you happen to be in Southeast Asia, you can seamlessly combine urban and rural experiences that showcase the region's shopping, art, food, beaches and wildlife.

Discover

PARADISE FOUND: THE MOST INSTAGRAMMED SPOTS IN BALI

Four Seasons experts and guests share the most photogenic sights of Jimbaran Bay and Sayan.