AyurMa invites you to reset your awareness and embark on a new path to health, harmony and happiness, where the emphasis is on loving the earth as you love yourself. Supported by the four pillars of Ayurveda, Yoga Therapy, Wellness and Planetary Wellbeing – plus a multi award-winning team of Ayurvedic Doctors, Naturopaths and Yoga Therapists – discover individual and shared experiences designed to cultivate care for ourselves, others, the oceans and the entire planet.
HOURS
Open Daily

10:00 am – 9:00 pm
The Four Pillars of Ayurma
Meet the Team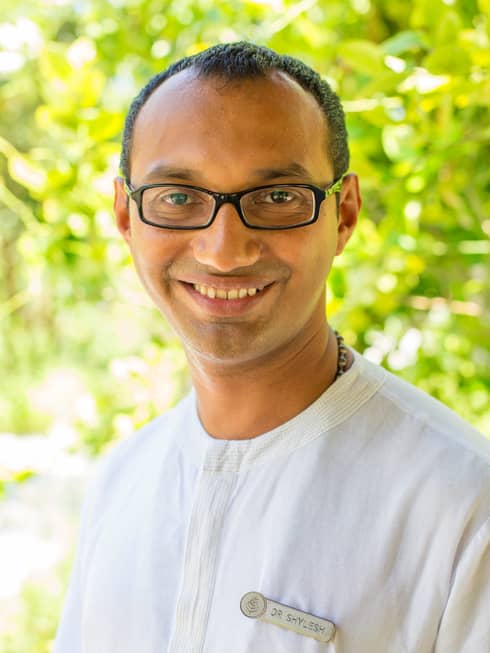 Dr. Shylesh Subramanya
Ayurvedic Physician & Director of AyurMa
Dr. Subramanya, a keen practitioner of Yoga, Reiki, Meditation, AntiGravity® Yoga and Watsu, specializes in Ayurvedic treatments and life-changing programs like Panchakarma. He is a skilled physiotherapist in fascia work and micro-stimulations such as ultrasound- and electro-therapy as needed. Dr. Subramanya is a firm believer in helping people use "food as medicine" to make profound changes in their health and remains dedicated to gaining a thorough understanding of body, mind and soul to help his clients achieve optimum wellness.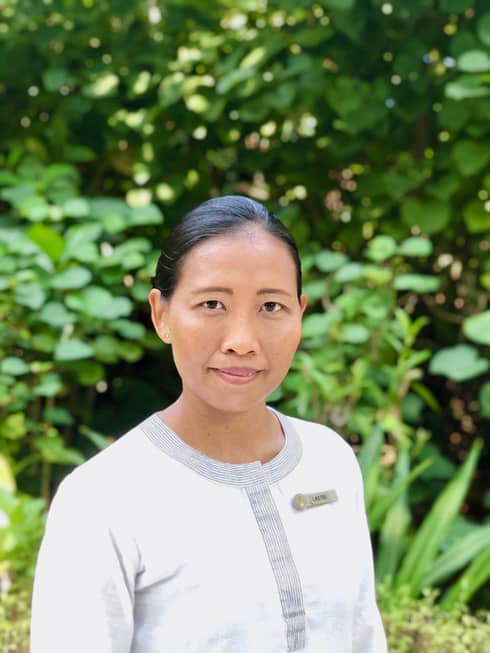 Nimade "Lastri" Sulastri
Assistant Spa Manager & Reiki Master
Hailing from a spiritual community in her native Indonesia, Lastri embodies the essence not only of a skilled therapist but of a true healer. Her specialties include Reiki, Meditation and Hatha Yoga, though she is also trained in Tantric Therapy and other energy practices, like Pranic Healing.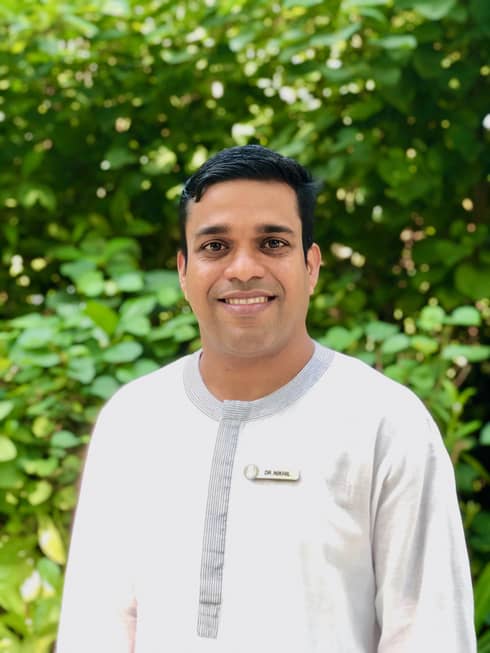 Dr. Nikhil Natayil
Ayurvedic Physician
Dr. Nikhil Natayil is an Ayurvedic therapist attuned to creating personalized treatments such as Nasya (nasal cleansing) and herbal poultices. With a passion for identifying the medicinal values of herbs and preparing herbal medicines, he is committed to fulfilling what he considers to be his responsibility "to heal others." Like Dr. Subramanya, Dr. Natayil specializes in Panchakarma and other Ayurvedic pharmaceutics.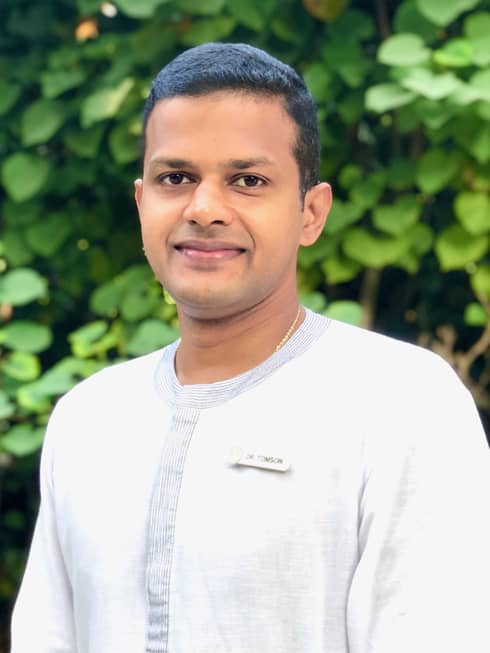 Dr. Arun K. Tomson
Spa Manager & Naturopathic Physician
Dr. Tomson is a skilled diagnostician who specializes in TCM pulse methods, and traditional Chinese medicine (acupuncture and yoga therapy). He believes that the body heals itself but that it's essential to create an environment to support and enhance those healing powers. Additionally, Dr. Tomson uses a hands-on approach to healing through Naturopathic and Yogic principles.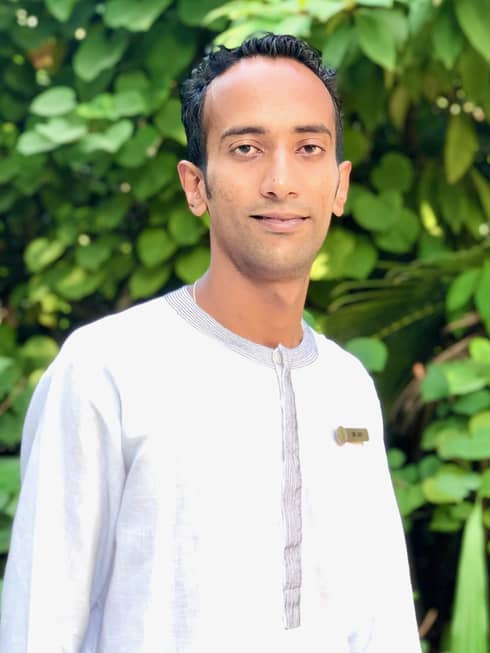 Dr. Girinathan Panicker
Naturopathic Physician
Dr. Panicker is deeply knowledgeable about healing through diet with a special interest in raw food and specializes in integrative medicine, including Naturopathy, Yogic Sciences, Acupuncture, Exercise Therapy, and more. He also encourages the achievement of self-realization through yogic practices and the importance of taking a pause from the busy worldly life to experience the spirit within.