A rare gem on Florida's Gulf Coast, this exclusive collection of luxurious beachfront condominiums within a 125-acre (50-hectare) walkable coastal village offers a true retreat along Naples' most treasured beaches.

Two outdoor pools with jacuzzies, cabanas, and an outdoor bar and restaurant overlooking the diamond sparkle of Gulf waters promise the joys of quintessential Naples living.

Rooted in casual luxury, a curated collection of private amenities and beach recreation experiences serves as a backdrop for family memories and a dynamic social fabric for members.

Carefully detailed by Champalimaud Design, resident social areas seamlessly bring the outdoors in, embracing sunshine, coastal breezes and the relaxed informality of beach life.

Whether relaxing with friends or family in a poolside cabana or enjoying a soothing spa treatment beneath shady palm trees, the beachfront pool and terrace is a luxurious extension of home.

Spa-inspired bathrooms feature marble floors and countertops and designer fixtures, creating the ideal personal sanctuary at home.

EXCEPTIONAL PRIMARY SUITES

Embracing natural light from sunrise to sunset, many primary suites feature their own entry foyer, spa bathrooms, generous walk-in closets and private outdoor spaces.

Merging beauty with intrinsic simplicity, open-concept kitchens showcase the world's preeminent brands, built-in cabinetry and integrated appliances for outstanding results.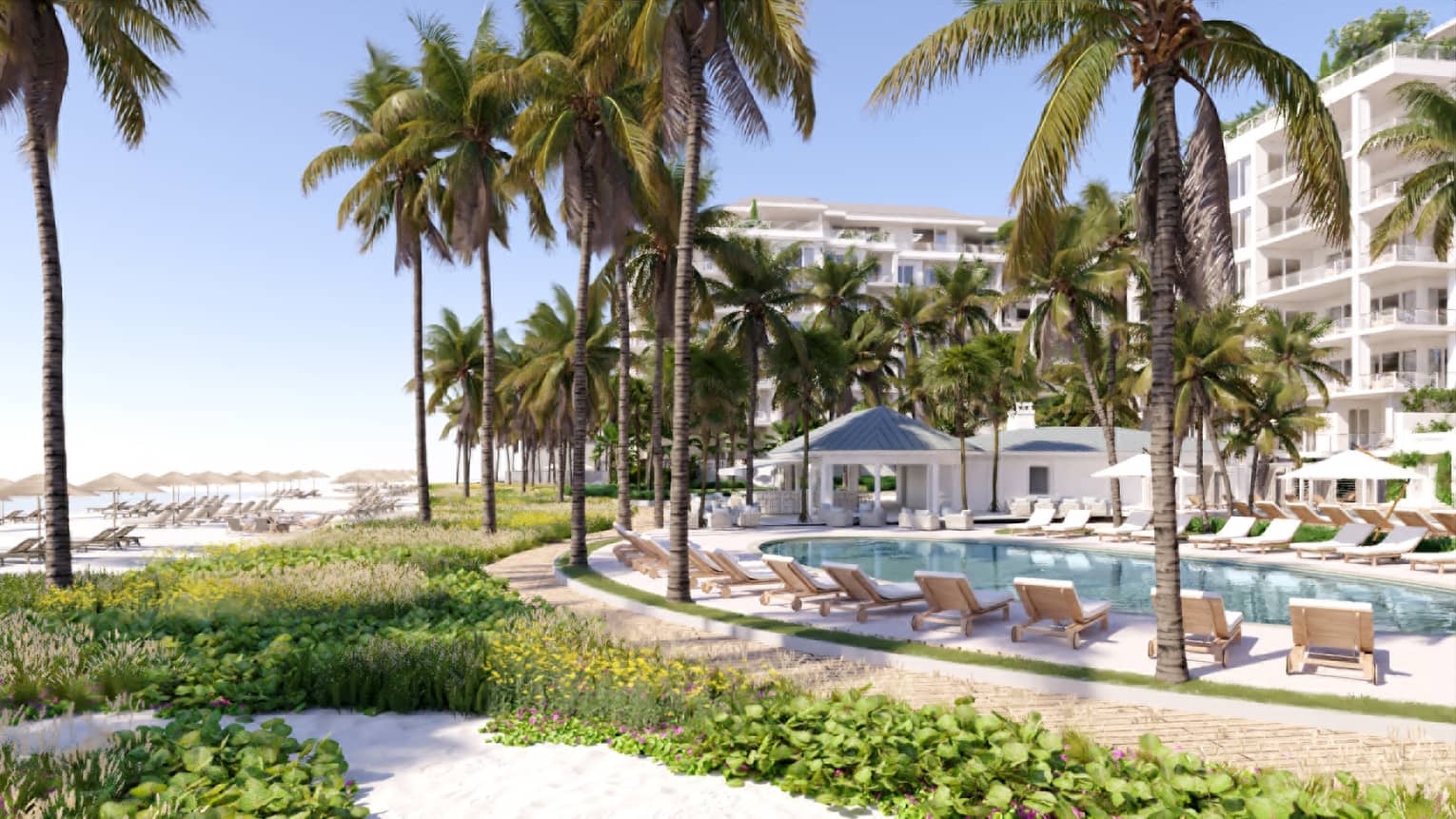 Four Seasons Private Residences
Naples Beach Club
Beachfront sanctuary on Florida's Gulf Coast
Continue to developer's website
By clicking on this residential link, you are linking to a third party residential website. Neither Four Seasons Hotels Limited nor any of its affiliates ("Four Seasons") guarantee or assume responsibility for, the accuracy or completeness of any information displayed on this residential link/website and expressly disclaims any duty or obligation to review or correct any of the contents of this website. Four Seasons is not the owner, developer, sponsor or sales or marketing agent of, and Four Seasons has not made any representations, warranties or guarantees whatsoever with respect to the residential project on the website to which you are linking. Should you choose to use this residential link, you assume total responsibility for your use of the pages and website to which you are linking.
Residences currently available for purchase

If you are interested in purchasing a Private Residence, simply visit the property developer's website via the button above, or contact us directly using the button at the top of the page.