Panoramic waterfront views

Experience the sights and sounds of the thriving harbour area from your spacious private balcony, the perfect place for entertaining guests or finding inspiration in your urban surroundings.

An urban sanctuary rising high above Baltimore's famed waterfront, this collection of luxury residences not only bears the signature, but also the seal of quality that accompanies the name Four Seasons.

With its walnut herringbone flooring and soothing colour scheme, living spaces are designed to work in harmony with the waterfall marble counters and Hagerman cabinetry of the open-concept show kitchens.

With outstanding Four Seasons amenities an extension of home, sink into the heated whirlpool before or after your spa treatment and enjoy a moment of respite and peace from the outside world.

Floor-to-ceiling glass walls give way to unobstructed views of Baltimore's Inner Harbour skyline, while ensuring residences maximize the impact of natural light to remain bright and welcoming.

Amenities on your doorstep

Surrounded by lounge chairs, the picturesque indoor lap pool spills out into idyllic skyline views on every side, providing the perfect space to find inspiration high above the bustling harbour area.

With the heated outdoor pool and sundeck an extension of home, the rooftop sanctuary provides a peaceful place to retreat to, as often, or as little as you like.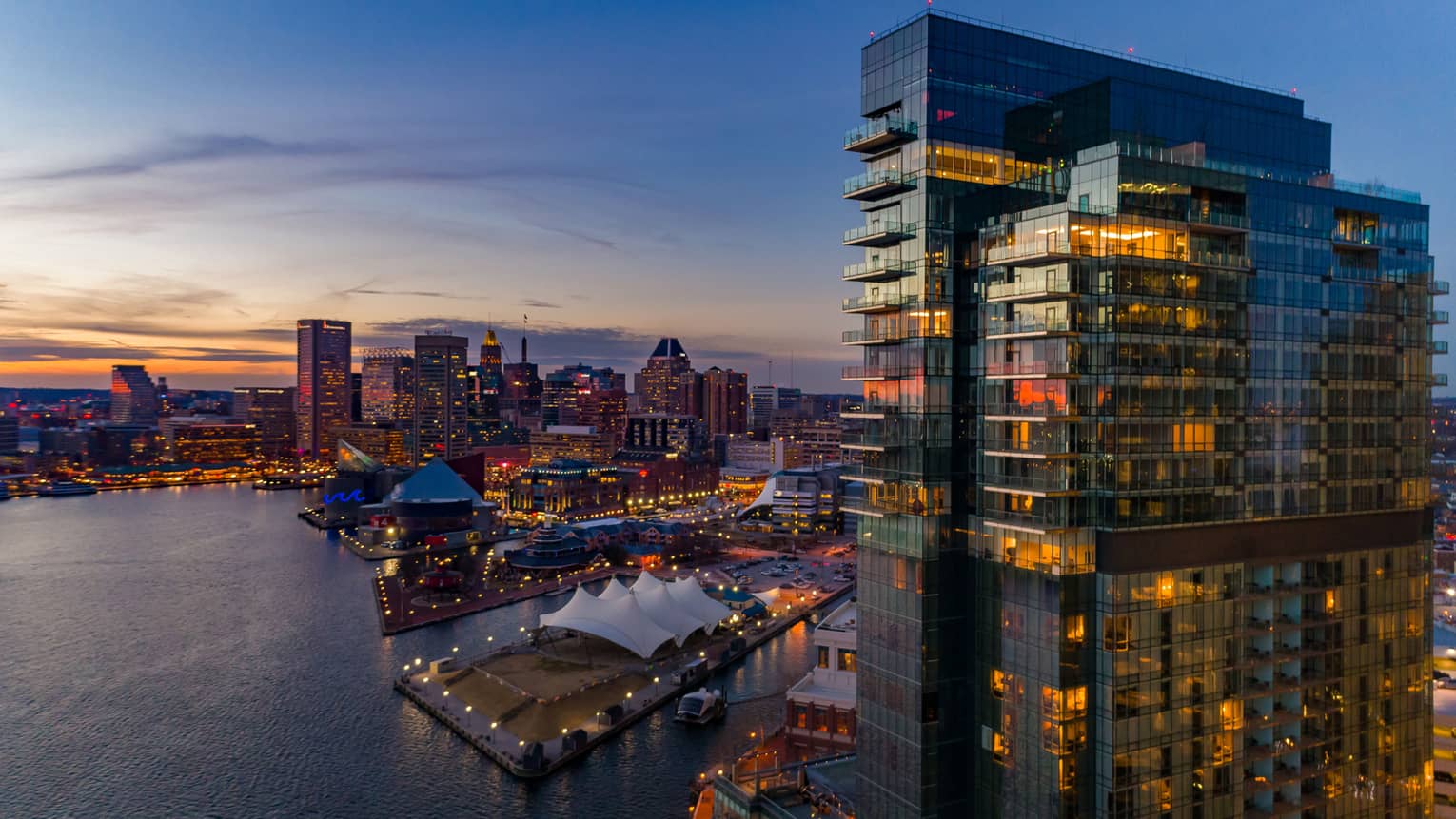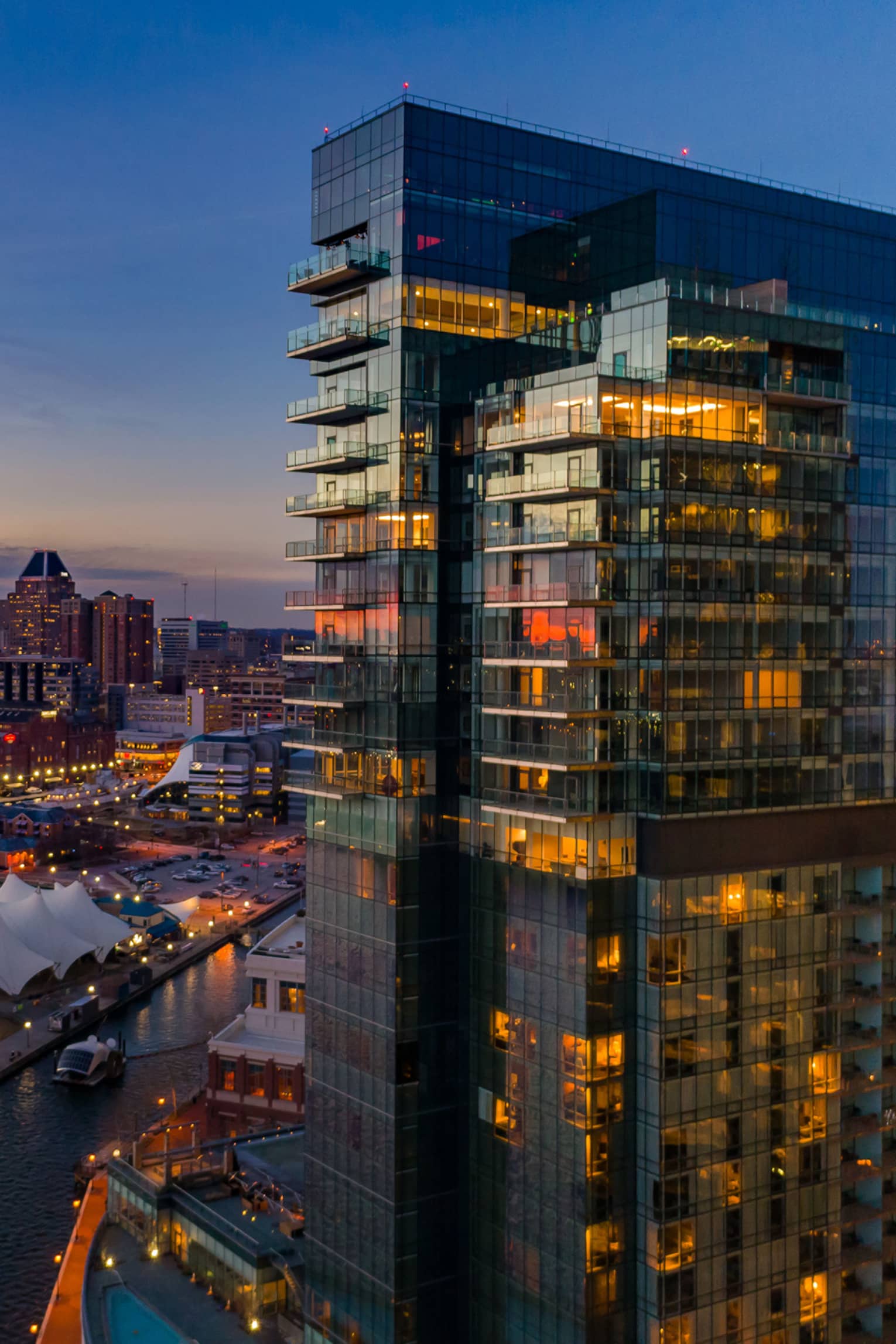 Four Seasons Private Residences
Baltimore
The essence of life at the harbour
Continue to developer's website
By clicking on this residential link, you are linking to a third party residential website. Neither Four Seasons Hotels Limited nor any of its affiliates ("Four Seasons") guarantee or assume responsibility for, the accuracy or completeness of any information displayed on this residential link/website and expressly disclaims any duty or obligation to review or correct any of the contents of this website. Four Seasons is not the owner, developer, sponsor or sales or marketing agent of, and Four Seasons has not made any representations, warranties or guarantees whatsoever with respect to the residential project on the website to which you are linking. Should you choose to use this residential link, you assume total responsibility for your use of the pages and website to which you are linking.
Residences currently available for purchase

If you are interested in purchasing a Private Residence, simply visit the property developer's website via the button above, or contact us directly using the button at the top of the page.