Soaring 73 floors above the vibrant streets of Bangkok, experience the true essence of luxury waterfront living in this exclusive residential tower on the banks of the majestic Chao Phraya river.

Float by sky's edge, taking in the glittering cityscape and enjoying an eagle's-eye view of all that is happening below at the river's curve from a pool that towers over all others in Bangkok.

With its full length infinity pool on the banks of Thailand's most revered waterway, the terrace and pool area offer a relaxing space to take a break from day-to-day city life.

Thoughtfully designed to create a sense of comfort and space, living areas boast tall ceilings and a soothing neutral colour scheme, ensuring each residence works in perfect harmony with their privileged river setting.

Created with urban living in mind, expansive master bedrooms provide ample storage space and a sense of relaxation, with large window panes that maximize the use of natural lighting.

With floor-to-ceiling marble walls and custom-designed golden fixtures, elegant master bathrooms exude a spa-like sense of relaxation and well-being.

Open-concept living spaces create a flow through the residence, transitioning seamlessly out onto private terraces that offer privileged views of the river and city.

Elevating urban entertainment

A stunning skyscape for all to behold, at home, as Bangkok's most splendorous views sprawl out before you. Soak up the exclusive panoramic surrounds from the 64th floor of the Residents Club, while enjoying your favourite wine from the cellar next door.

Sophisticated riverside living

Cars abound, but boats less so. Skim across the water via boat to your very own private residential lounge next to the river's edge, as views of the river open up just for you, away from promenade visitors.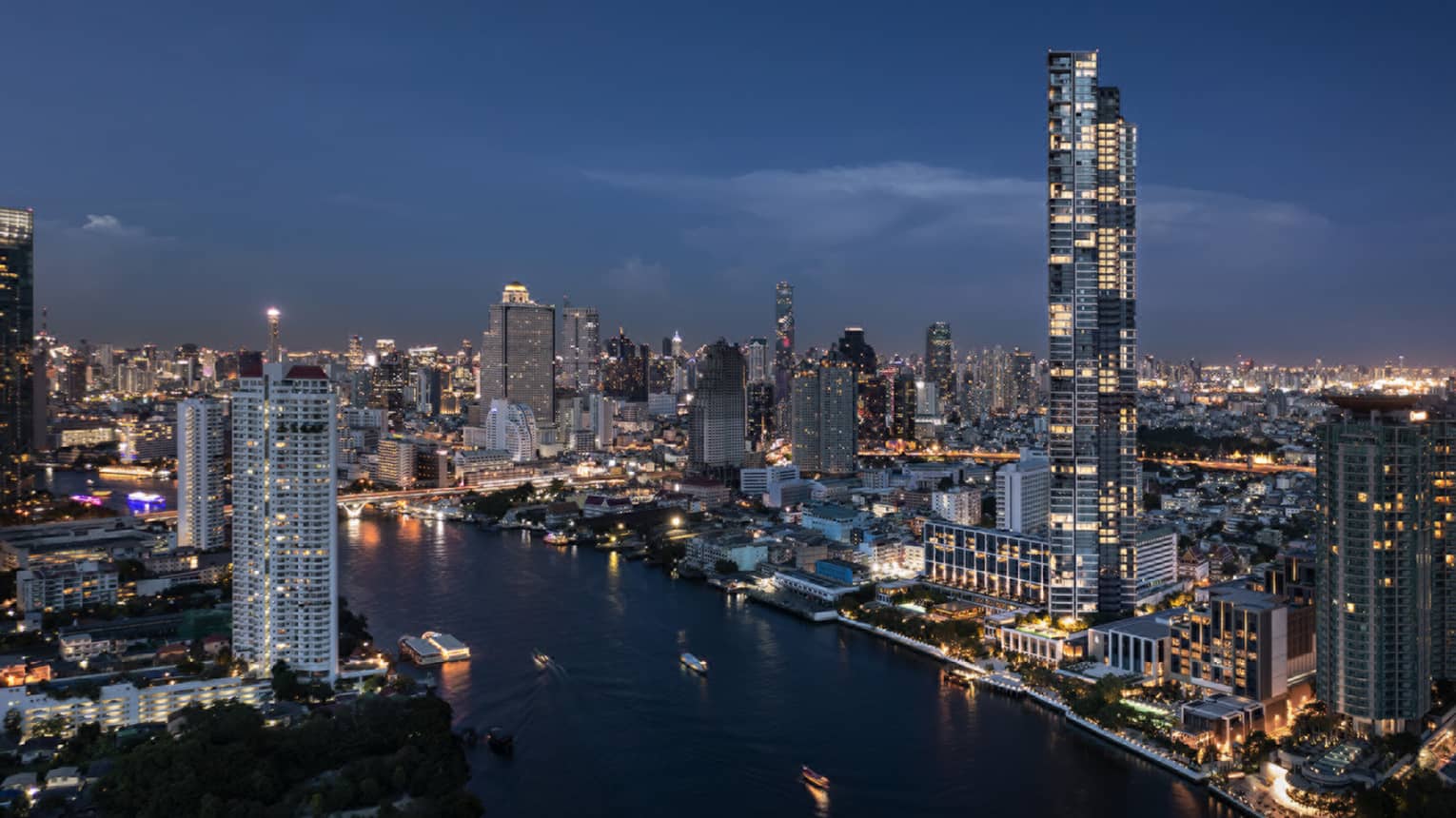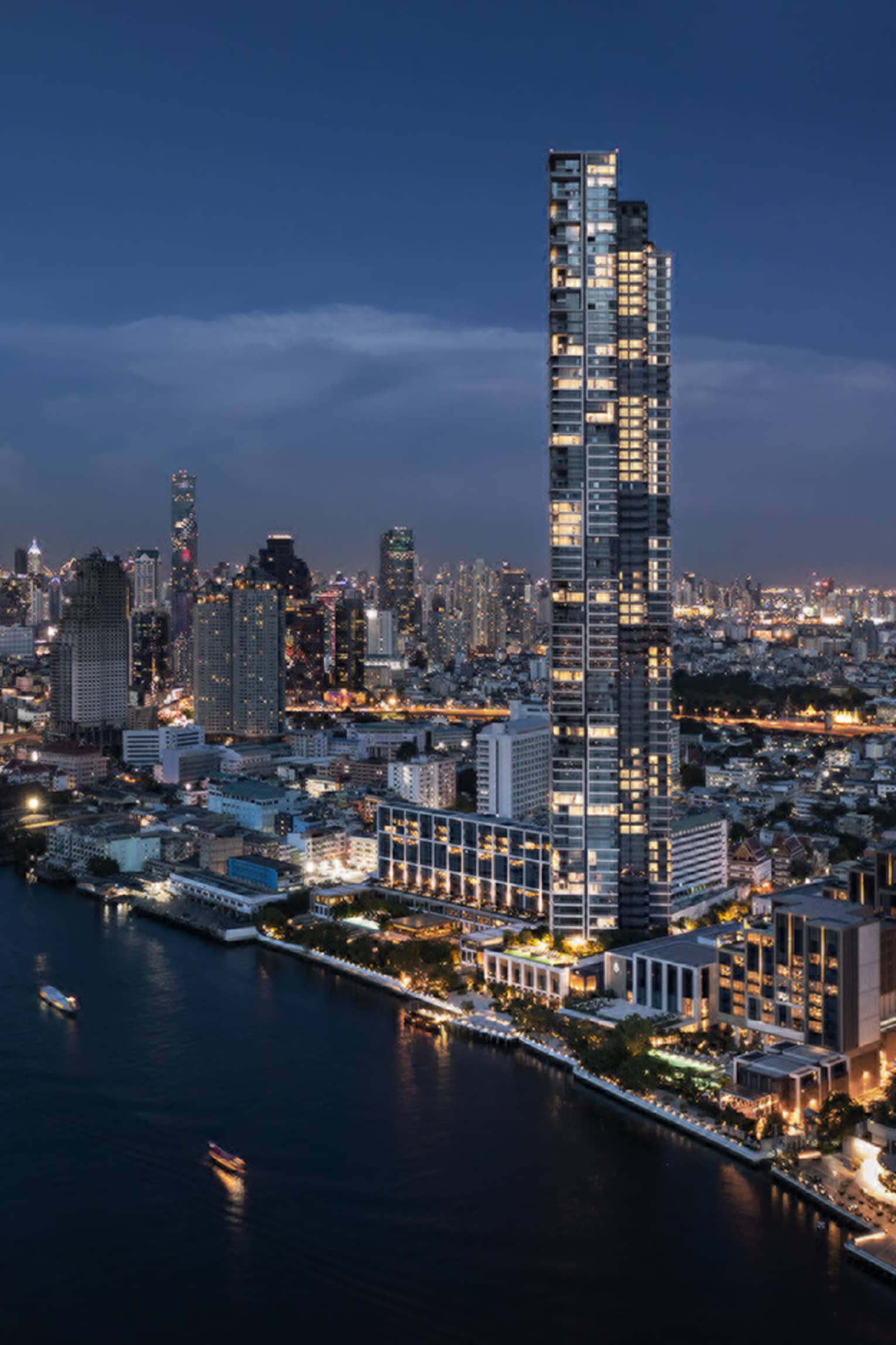 Four Seasons Private Residences
Bangkok at Chao Phraya River
Luxury living by the river
Continue to developer's website
By clicking on this residential link, you are linking to a third party residential website. Neither Four Seasons Hotels Limited nor any of its affiliates ("Four Seasons") guarantee or assume responsibility for, the accuracy or completeness of any information displayed on this residential link/website and expressly disclaims any duty or obligation to review or correct any of the contents of this website. Four Seasons is not the owner, developer, sponsor or sales or marketing agent of, and Four Seasons has not made any representations, warranties or guarantees whatsoever with respect to the residential project on the website to which you are linking. Should you choose to use this residential link, you assume total responsibility for your use of the pages and website to which you are linking.
Residences currently available for purchase

If you are interested in purchasing a Private Residence, simply visit the property developer's website via the button above, or contact us directly using the button at the top of the page.