Elevated Beachfront Living

Set on the spectacular Atlantic coastline of Southern Florida and the vision of an international team of designers, this community of luxury private residences represents a new global destination on Fort Lauderdale Beach.

With its custom lacquered millwork cabinetry and antique bronze fittings, fully equipped, open-concept kitchens epitomize the laid-back Fort Lauderdale yachting lifestyle.

Set in Italian calacatta capuana, master bathrooms are finished with custom oak and antique brass wall lights, with a Lefroy Brooks soaking tub to unwind and hydrate after a day on the waves.

An oasis to escape to, right on your doorstep, relax with a spa treatment in a poolside daybed, while Four Seasons Beach Concierge provides elevated service on the golden sands of the Atlantic Ocean.

Inspiring living, inside and out

With expansive, brightly-lit living spaces and open private terraces affording panoramic views of the ocean, these spectacular residences represent the true meaning of indoor-outdoor living.

A distinctive oceanfront lifestyle

Whether by the pool, on the beach, or in the comfort of your private residence, cutting edge design and world-class amenities provide the perfect backdrop for legendary Four Seasons service.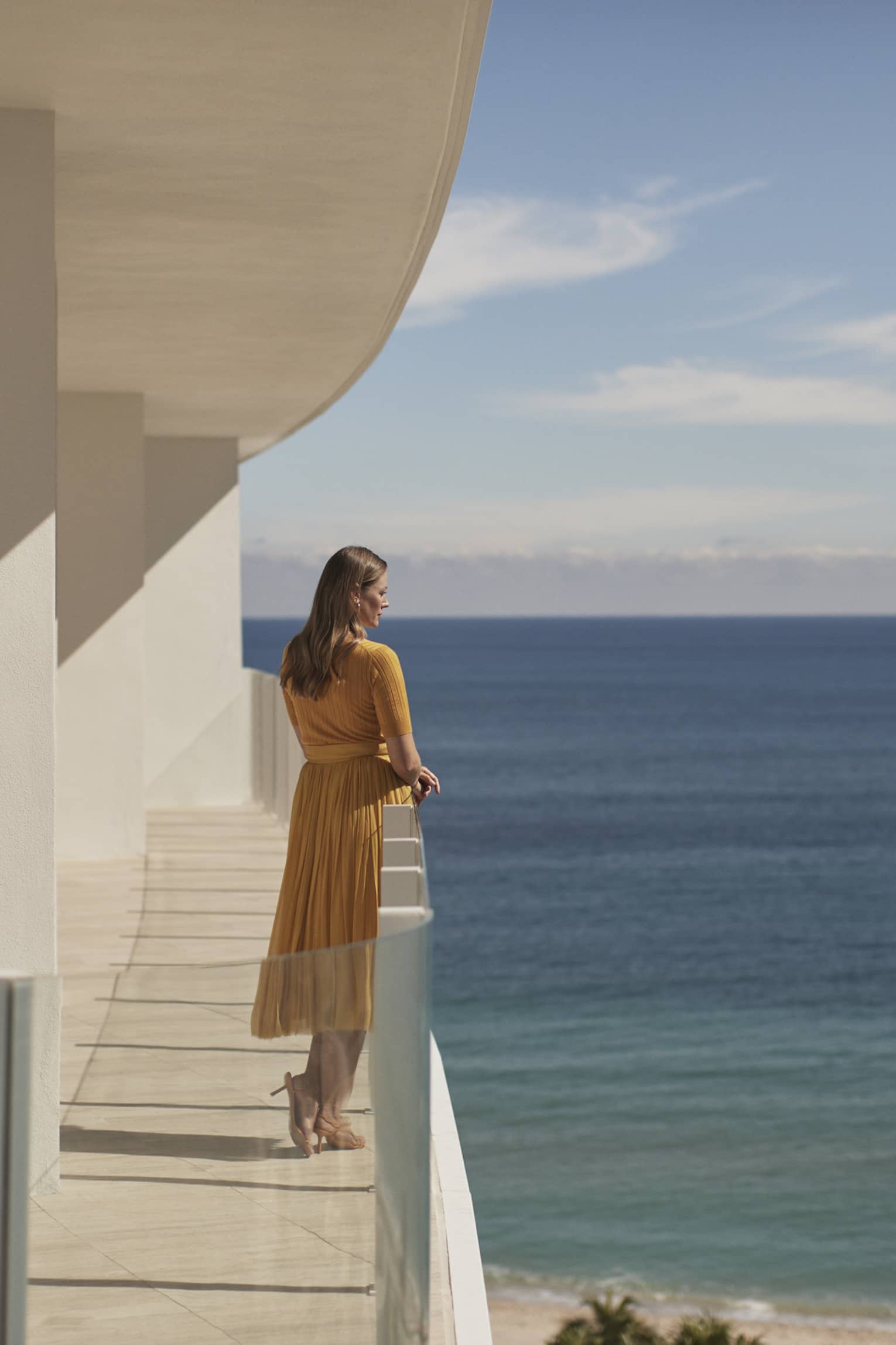 Four Seasons Private Residences
Fort Lauderdale
Elevated living on the beach
Continue to developer's website
By clicking on this residential link, you are linking to a third party residential website. Neither Four Seasons Hotels Limited nor any of its affiliates ("Four Seasons") guarantee or assume responsibility for, the accuracy or completeness of any information displayed on this residential link/website and expressly disclaims any duty or obligation to review or correct any of the contents of this website. Four Seasons is not the owner, developer, sponsor or sales or marketing agent of, and Four Seasons has not made any representations, warranties or guarantees whatsoever with respect to the residential project on the website to which you are linking. Should you choose to use this residential link, you assume total responsibility for your use of the pages and website to which you are linking.
Select Resale Opportunities Available for Purchase

The developer sales offering is sold out at Four Seasons Private Residences Fort Lauderdale. If you are interested in purchasing a private residence at this property, please contact a third-party local agent for resale opportunities from current private residence owners.