As an added safety precaution, we are limiting our restaurant capacities to achieve physical distancing. We also have modified our hours of operation to best serve our guests. For reservations, please contact us via the Four Seasons App or by calling +1 (407) 313-6161.
All Food and Drink
Events
At the Hotel

Experience incredible dinners and special events presented by our award-winning culinary team and guest chefs.

Details
Meet the Team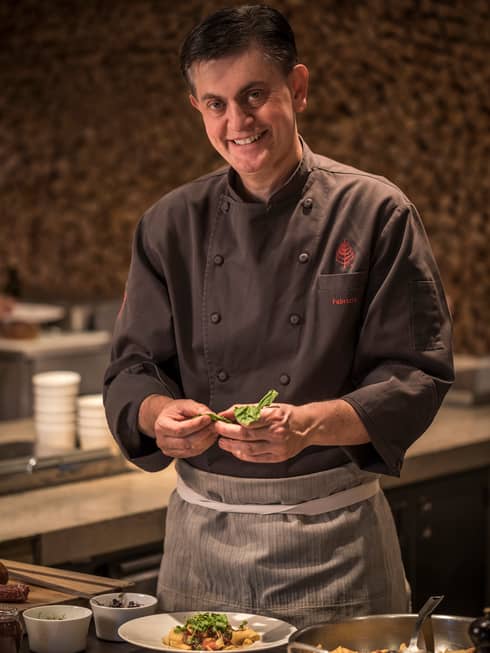 Fabrizio Schenardi
Executive Chef
Since our opening in 2014, Chef Fabrizio has been at the helm of all our Resort kitchens, fashioning modern Italian cuisine with the freshest ingredients and the "Fabrizio twist," which might be a distinctive cooking method or an unexpected spice combination. While he oversees all of our restaurants and banquet operations, it's only fitting that this Italian native sets a lot of his focus on Ravello, which features some delicious, original recipes straight from his grandmother's kitchen.
"I have to admit, I don't have much down time. Most of the time, I think about food."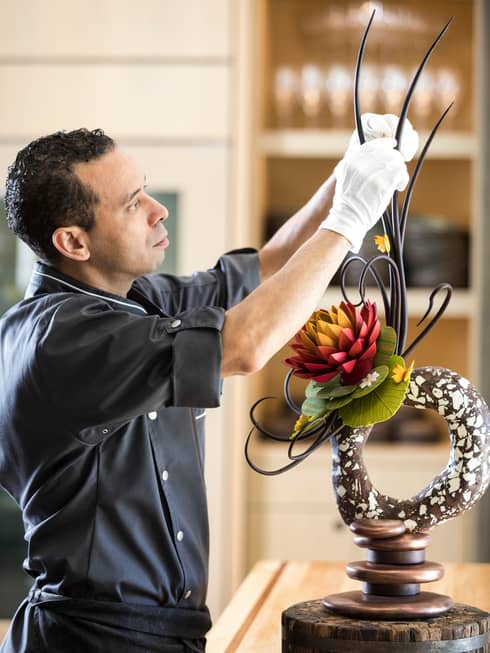 Rabii Saber
Executive Pastry Chef
Moroccan-born Saber has always keen for new techniques, and his dedication to the craft has taken him to exclusive culinary competitions around the word. When he's not travelling for prestigious events, Saber oversees all of the dessert production at our Resort – from the trendy gelato flavours at Lickety Split to the decadent desserts at The Lobby Bar and wedding cakes for special occasions.
"The world of sweets is for everybody. No matter your taste, you can always find something on the dessert menu that will make you happy."
DISCOVER YOUR LOCAL MASTERDISH

Created with artistry, driven by taste and enriched by connection. Reunite with loved ones over Veal Ravioli, a culinary Masterdish created by Executive Chef Fabrizio Schenardi. Available in Ravello, Schenardi has been cooking this decadent dish for decades. Housemade rectangular shape ravioli made from sfogliavelo dough is stuffed with a mix of slow-braised veal shoulder, lending a hearty taste. The dominant flavour comes from the mushrooms and the truffle sauce, combined with the aroma of the braised veal. Artfully plated and drizzled with butter and covered with wild mushrooms, ragout, and shaved Parmesan cheese, this is a signature dish of Ravello and has been a favourite since the menu's inception in 2014.

Learn the secrets behind everything from Italian classics to Southern barbecue as Executive Chef Fabrizio Schenardi leads you in a private cooking class in our Ravello Demonstration Kitchen.

Details

Have something to celebrate? Choose from one of Capa's intimate private-dining rooms and we'll provide a family-style meal that will satisfy your taste buds and warm your heart.

Send off the weekend in style at Plancha with traditional a la carte American breakfast and lunch favorites, as well as the option to enjoy bottomless mimosas and Bloody Marys.

Details