Four Seasons Room
King or two double beds, King-bedded room: one queen-size sofabed; double-bedded room: one crib

500 (sq. ft.) 46 (m2)

3 adults, or 2 adults and 2 children (ages 0–18)
Golden Oak View Room
King or two double beds, King-bedded room: one queen-size sofabed; double-bedded room: one crib

500 (sq. ft.) 46 (m2)

3 adults, or 2 adults and 2 children (ages 0–18)
Lake View Room
King or two double beds, King-bedded room: one queen-size sofabed; double-bedded room: one crib

500 (sq. ft.) 46 (m2)

3 adults, or 2 adults and 2 children (ages 0–18)
Park View Room
King or two double beds, King-bedded room: one queen-size sofa bed; double-bedded room: one crib

500 (sq. ft.) 46 (m2)

3 adults, or 2 adults and 2 children (ages 0–18)
Golden Oak View Suite
One king bed, One queen-size sofabed or one crib

825 (sq. ft.) 77 (m2)

3 adults, or 2 adults and 2 children (ages 0–18)
Lake View Deluxe Suite
King or two double beds, King-bedded room: one queen-size sofabed; double-bedded room: one queen-size sofabed

1,000 (sq. ft.) 93 (m2)

3 adults, or 2 adults and 2 children (ages 0–18)
Park View Suite
One king bed, One queen-size sofabed

825 (sq. ft.) 77 (m2)

3 adults, or 2 adults and 2 children (ages 0–18)
Park View Deluxe Suite
One king bed, One queen-size sofabed

1,000 (sq. ft.) 93 (m2)

3 adults, or 2 adults and 2 children (ages 0–18)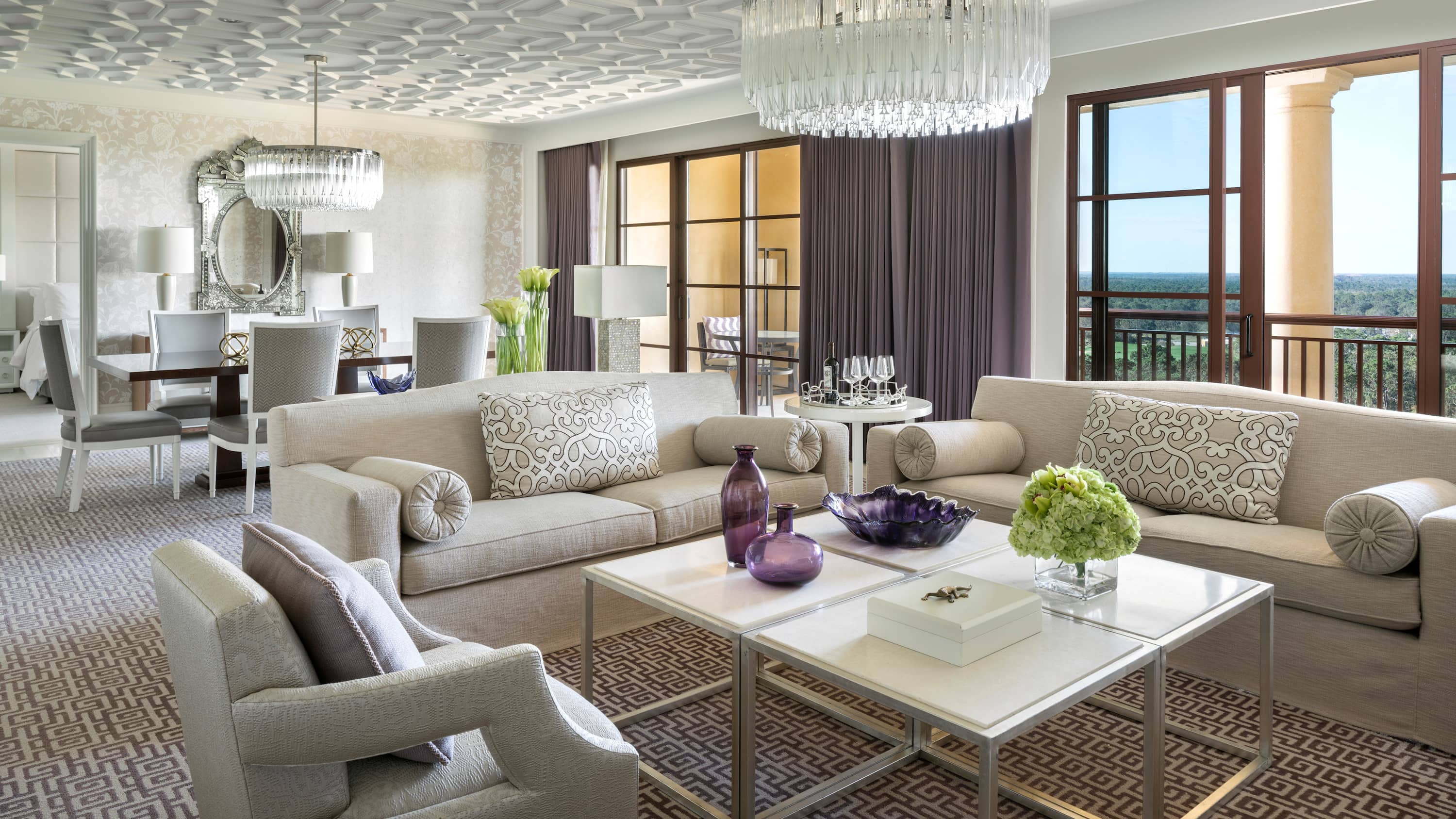 Grand Suite
One king bed, One queen-size sofabed

1,700 (sq. ft.) 158 (m2)

3 adults, or 2 adults and 2 children (ages 0–18)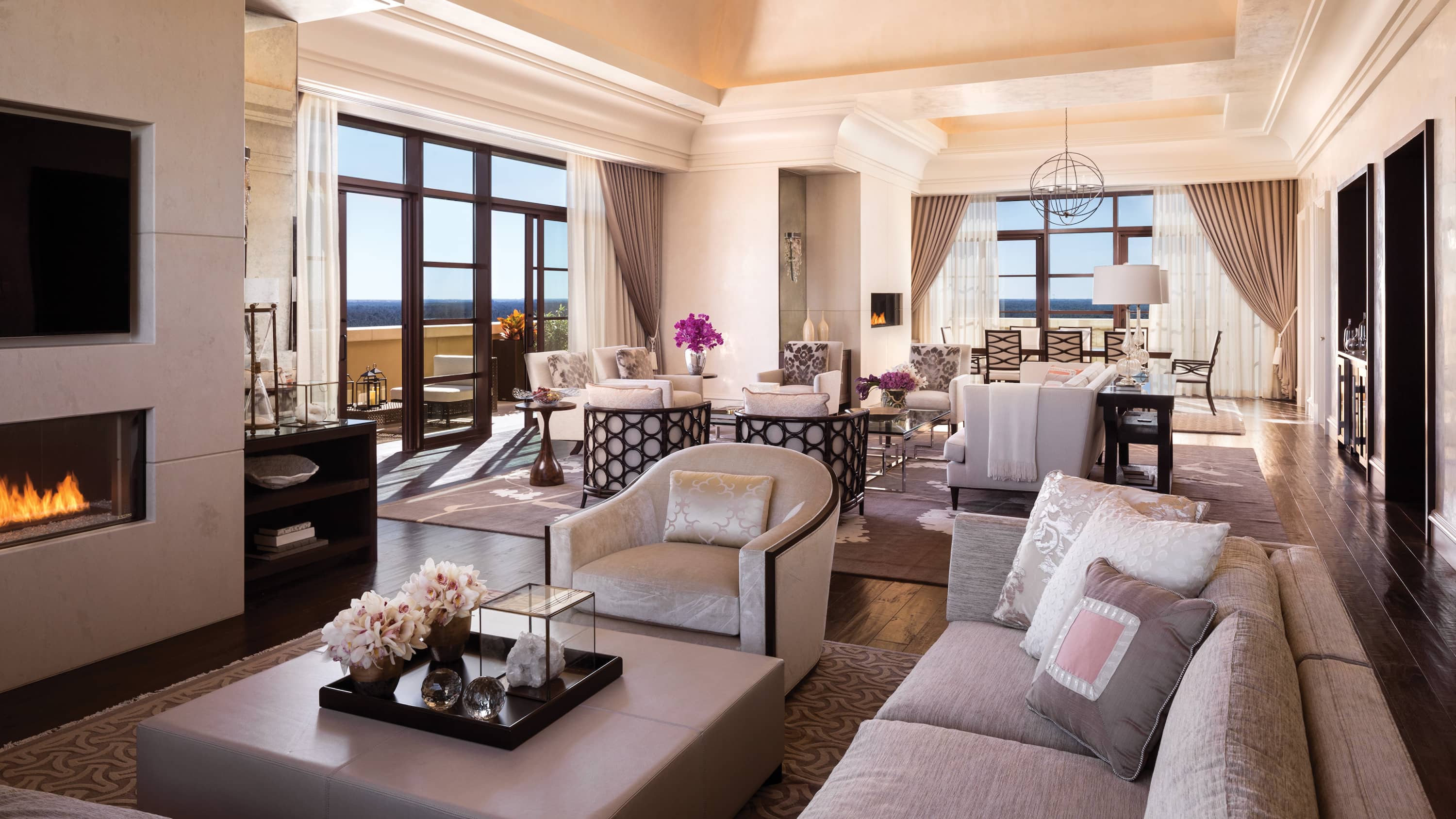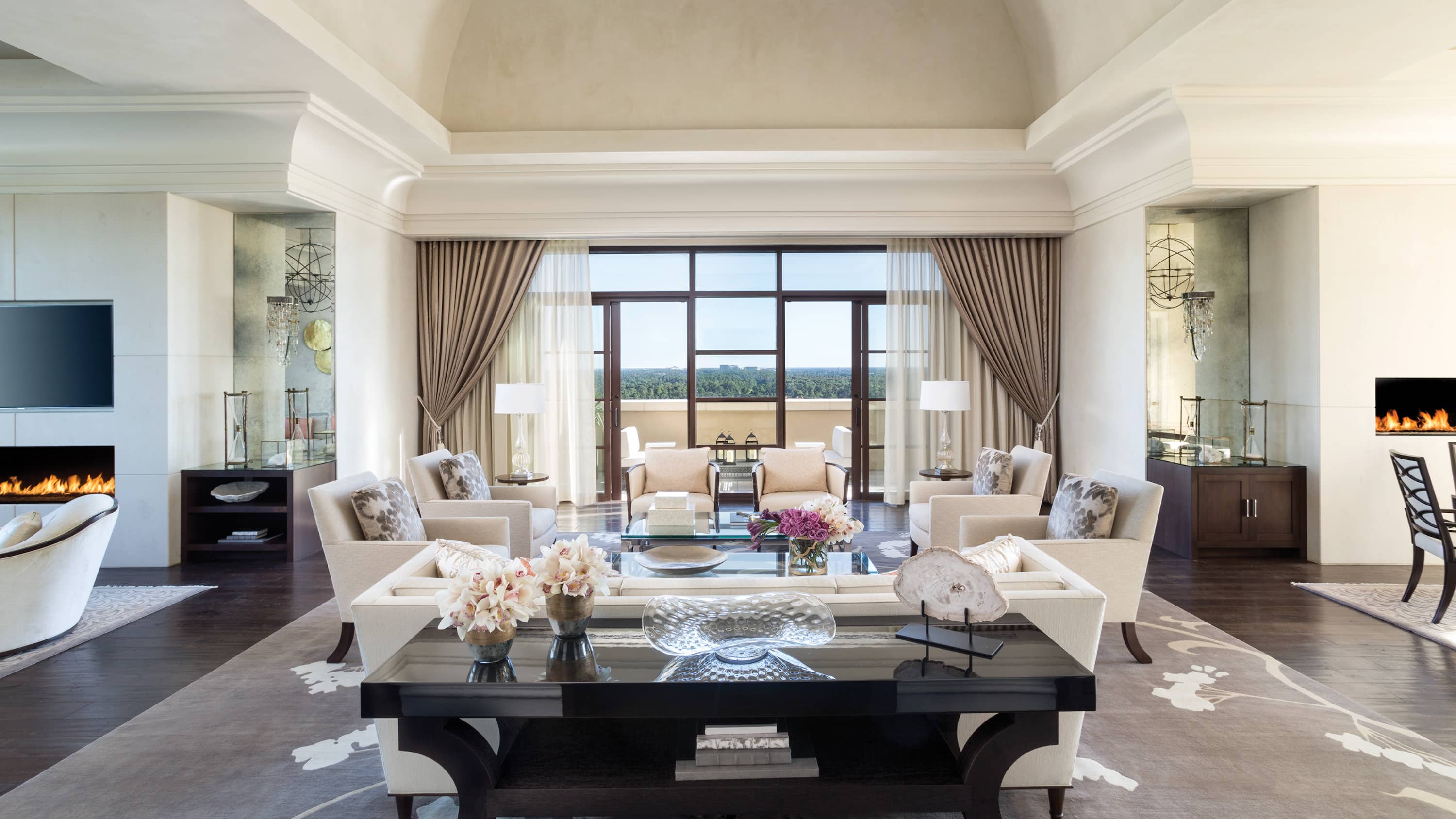 Accessible Golden Oak View Room
King or two double beds, Double-bedded room: one crib

500 (sq. ft.) 46 (m2)

King-bedded room: 2 adults; Double-bedded room: 3 adults, or 2 adults and 2 children (ages 0–18)
By Design
Florida's Golden Age
Our lakeside Resort reflects the Spanish Revival architecture of an age gone by with its terracotta-tiled rooftops, square towers, arched windows and colonnades, a style that carries into each of our guest rooms through tall ceilings, crisp white furnishings and tasteful pops of colour.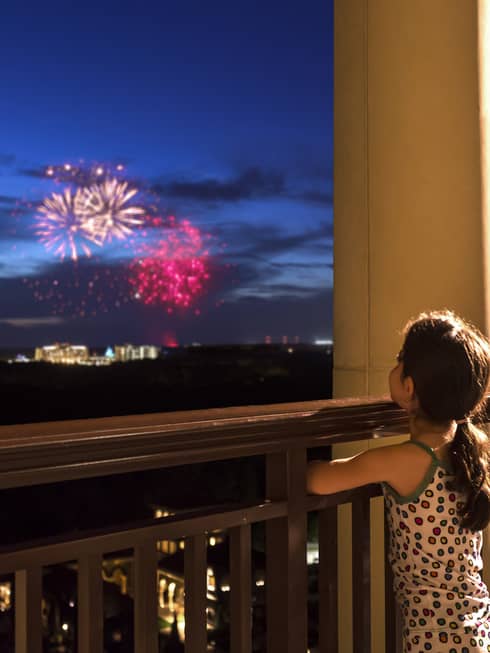 Take in the View
Each of our rooms and suites features a private balcony that looks onto the parks, the lake, the golf course or the scenic Golden Oak neighbourhood. This allows you to enjoy early-morning cups of coffee or late-night toasts to the Magic Kingdom® Park fireworks, along with some expansive views. *Please note: Walt Disney World® Resort has currently suspended the nightly fireworks display until further notice.
Policies
Check-in Time: 4:00 pm Check-out Time: 12:00 noon

If you expect to arrive early in the day and would like immediate access to your room, we recommend booking the room for the prior night to guarantee immediate access. Similarly, for late departures, reserving an additional night will guarantee access to your guest room until you depart. If you choose not to reserve, we will be glad to store your bags and make our fitness facilities available for you to freshen up. Our late departure lounge is also available for your convenience.

American Express, Visa, MasterCard, Diners Club, Discover Card, JCB, China UnionPay

Four Seasons Resort Orlando charges no additional fee for children 17 years of age and younger occupying the same guest room as their parents or guardians (space permitting). Note: The Resort does not have optional rollaway beds available.
Non-Smoking
Kindly note, guest rooms and balconies are non-smoking areas; a USD 300 cleaning fee applies. Please see your in-room iPad or a team member for designated smoking areas.
Safety
Firearms and other weapons are not permitted on property. Any guest in possession must visit the front desk, where items will be securely stored.