James Beard Award-winning Chef Michael Mina brings a line-to-table dining experience philosophy to our take on the traditional Hawaiian fish house, where friends and family gather for beachfront meals paired with local brews, tropical cocktails and panoramic ocean views.
HOURS
Lunch

Saturday and Sunday

11:00 am – 2:00 pm

Happy Hours

Daily

3:00 pm – 5:00 pm

Dinner

Daily

5:00 pm – 10:00 pm
Signature Dish
A selection of fresh-caught seafood including cracked crab and oysters, chilled on ice
Meet the Team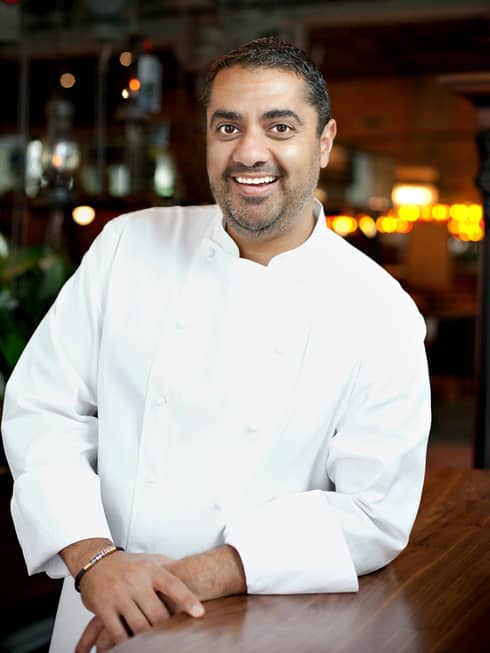 Michael Mina
Chef and Restaurateur
James Beard Award-winning restaurateur Michael Mina continues to dazzle the culinary world with bold dining concepts. With more than two decades of influence, passion and achievement, he is an integral part of the dining scene across the country and internationally, and his concepts are featured at Four Seasons locations in Dubai, Jackson Hole, Washington, DC, and Baltimore. Paying homage to a traditional Hawaiian fish house, Chef Mina's original, Hawaiian-dream–restaurant concept has come to life here in Oahu: a fish restaurant where local fishermen and women can come to the back door with the fresh bounty from pristinely clear Hawaiian waters daily.
Events
Saturday and Sunday | 11:00 am – 2:00 pm

Rosé The Day Away

Craving that seaside ocean vibe and a little weekend escape? Light and bright is the theme as Mina's Fish House introduces lunch on the beach, every weekend at Four Seasons. Add a little luxury to your life with Chef's Lagoon Lunch or splurge on ice cold shellfish and Louis Roederer. Or Rosé The Day Away with your choice of four ice cold rosés at $35 per bottle: Gamay, Pinot Noir, Malbec, and Grenache. You deserve it. The blissful view is on us.