Take your pick from our cellar of exceptional Italian wines and enjoy a glass on the terrace before dining on our menu of regional classics, given a contemporary twist by chef Vito Mollica in our flagship, Michelin-starred restaurant.
Breakfast

7:00 am – 11:00 am

Dinner

7:00 pm – 11:00 pm

Brunch

Sunday

12:30 pm – 3:00 pm
Signature Dish
Cacio and Pepe Cavatelli Pasta with Baby Squid and Red Prawns
Events
September 21, From 8:00 pm

Wine Suite Experience

Four Seasons Hotel Firenze and Maison Champagne Bollinger, leader in the art of champagne, will bring to life an unparalleled culinary experience. A unique selection of champagne, presented by Sommelier Walter Meccia, will accompany the refined cuisine of Vito Mollica.

Details
The Team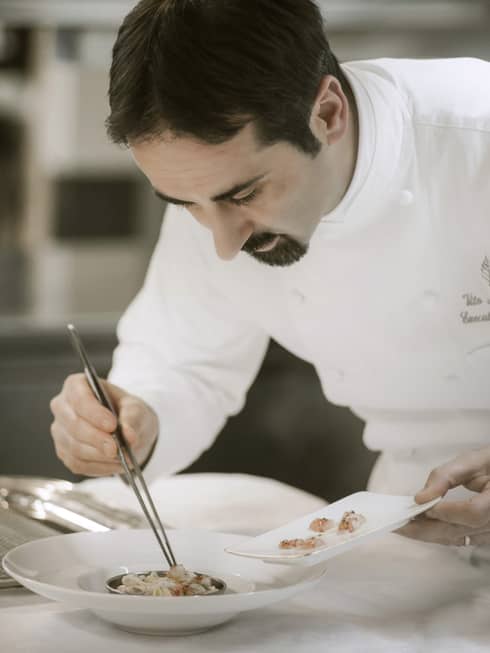 Vito Mollica
Executive Chef
A staunch advocate for independent producers, Vito bases his kitchen philosophy on "knowing the man behind the produce." Personally scouring the market and countryside for the very best Italy has to offer, Vito then creates menus that speak to the country's gastronomic dominance.
"The main value of any dish is the quality of the ingredients. If they have been produced with care, it comes through in the taste. Then the more simply you cook the ingredients, the more you allow the flavour to come through."