Everyone gets what they want at Suq, our casual, market-style restaurant where Arabian specialties and international favourites are prepared à la carte.
HOURS
Breakfast

7:00 am – 11:30 am

Lunch

1:00 PM – 5:00 PM

Entertainment

Live Duo daily from 1:00 pm – 4:00 pm
Best Brunch
Suq was recently named "Best Brunch in Dubai" by BBC Good Food Middle East.
The Team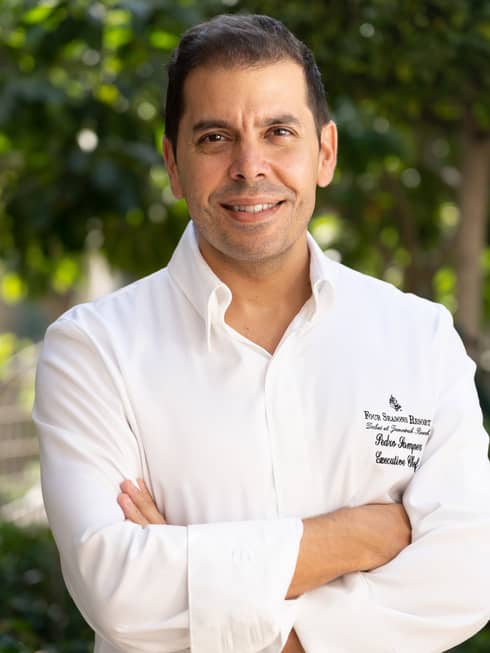 Pedro Samper
Executive Chef
Hailing from the Basque region where the culinary arts are held as sacred, Pedro combines his love for cuisine with his passion for travel and culture. Having honed his craft in some of the world's most prolific kitchens around the world, he discovered his three main pillars for exceptional cuisine: seasonality, legacy and mastery
"Suq is where dishes are born from cultures coming together. We aim to perfect recipes from all over the world, where the diversity and interactivity of the cuisine is unrivaled."
Events
Daily, 7:00 am – 11:30 am

SUQ Breakfast

Dine on breakfast favourites in the garden including Omelettes, Royal Waffles drizzled with Honey and other exotic creations such as Açai Bowls and Protein Smoothies. Choose from our full cereal bar, with gluten-free and vegan options available. Prices start at AED 180 per adult, including coffee, tea and juices.