All Food and Drink
Events
Nightly, 8:00 pm

Live Music

Catch some music and have fun while you sip a cocktail by our expert mixologists.
Meet the Team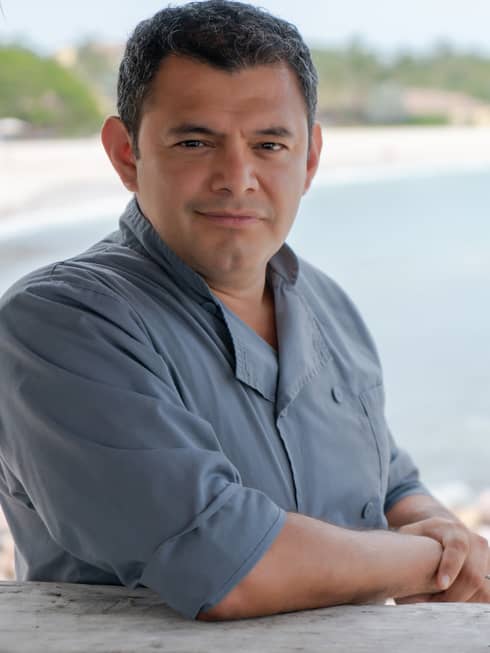 Jorge González
Executive Chef
With 13 years of experience all over the world – Egypt, Spain, Hong Kong, Russia and the United States – Chef Jorge brings a global flair to his local roots at Four Seasons Punta Mita, where he provides creative leadership for our restaurants, bars, in-room and delivery dining, private events and outside catering.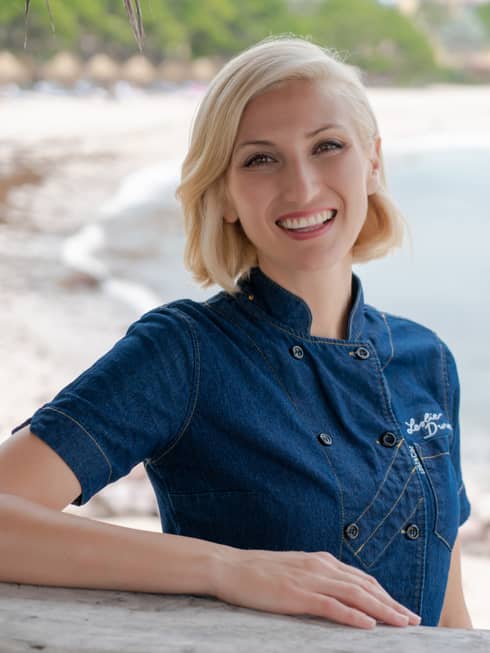 Leslie Durso
Vegan Chef
A globally recognized chef and healthy living educator, Leslie Durso is known for creating cuisine that reflects a fresh plant-based movement and refuses to compromise style for sustainability. She has worked as a private chef for New York socialites, catered to the Hollywood elite and appeared on national television networks including Food Network and CBS.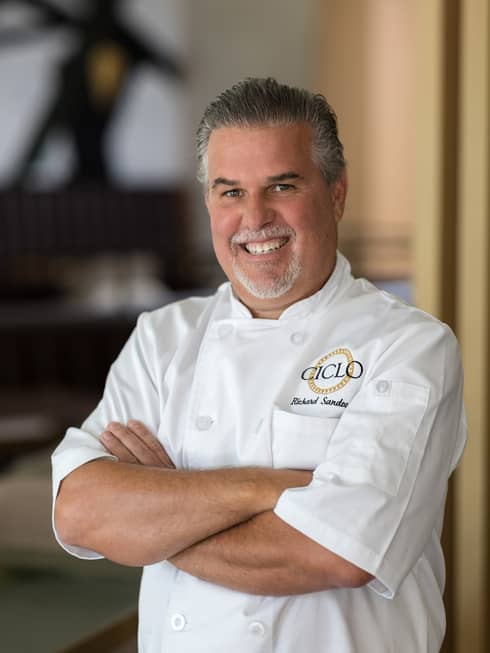 Richard Sandoval
Consultant Chef
Richard Sandoval Hospitality is a leading restaurant group founded by Mexican-born chef and restaurateur Richard Sandoval. Known for offering guests an unparalleled culinary experience, this internationally recognized contemporary Latin restaurant group successfully owns and operates over 60 restaurant concepts around the world. Chef Sandoval's "made from scratch" approach and passion for introducing Latin cuisine to the world continues to inspire him to combine authentic Latin ingredients with international flavors and inventive techniques to create one-of-a-kind concepts and cuisines that include modern and coastal Mexican, Latin-Asian, Peruvian and Pan-Latin.
Discover Your Local Masterdish

Created with artistry, driven by taste and enriched by connection. Reunite with loved ones over Zarandeado Pink Snapper – a culinary Masterdish created by celebrity chef Richard Sandoval. Available in Bahía by Richard Sandoval, this uniquely local favorite celebrates 500 years of traditional Mexican cuisine. Zarandeado is a pre-Hispanic method for preparing fish, developed locally in Nayarit and found on the streets of Mexico. It has been lovingly recreated for guests of the Resort.

One-of-a-kind private venues

Elevate your dining experience by taking advantage of private locations throughout the Resort.

Details

A Guide to Mexican Spirits

Let us guide you through Mexico´s distilled drink landscape. Learn about Charanda, Sotol, Raicilla, and Pox; It´s not all about Tequila after all.

Meatless Monday meets your vacation

Celebrity Chef, Leslie Durso, has created fresh and flavorful plant-based options for all restaurants and bars, infused with flavours and ingredients authentic to the destination of Punta Mita.