Whether you're gathering friends and family to commemorate a milestone birthday, anniversary or any other event that calls for a celebration, the secluded island of Lanai serves as a perfect backdrop for special occasions. Here are five unique activities perfect for building memories together.
Sail Across the Seas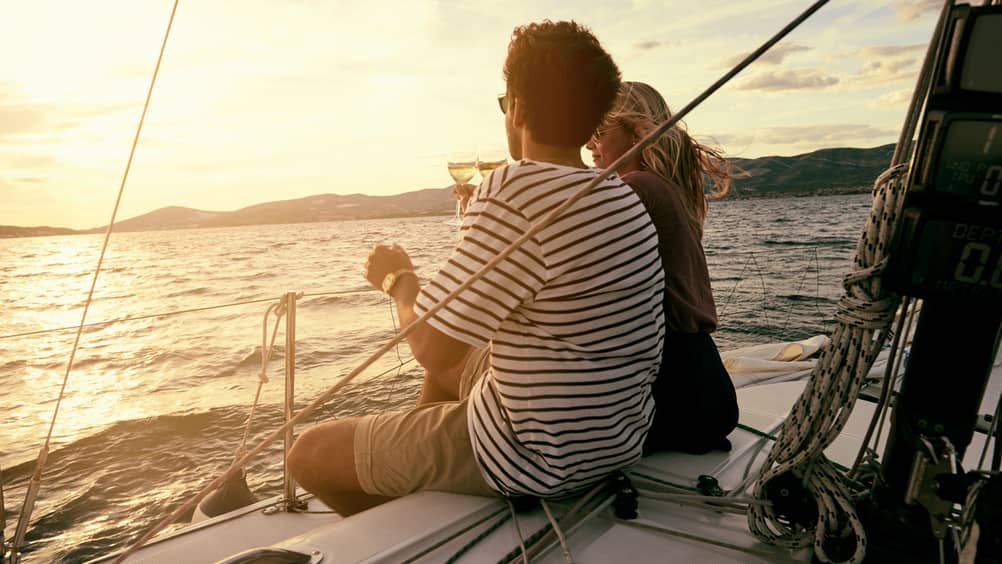 Charter a private, 50-foot sailing catamaran and thrill your guests with a variety of ocean experiences – whether it's for a few hours or a full day. Sail along the scenic Lanai coastline and seek out colourful fish on a snorkel sail. Enjoy cocktails and pupus onboard as the sunset paints the sky. During winter months, from November to March, whale-watching tours are an exhilarating opportunity to see humpbacks in their natural environment. Or venture out for a hands-on sailing clinic to learn the basics of sailing, from knot tying to doing a starboard tack, transforming everyone from landlubbers to amateur sailors in just a few fun hours.
Sporting Clays Competition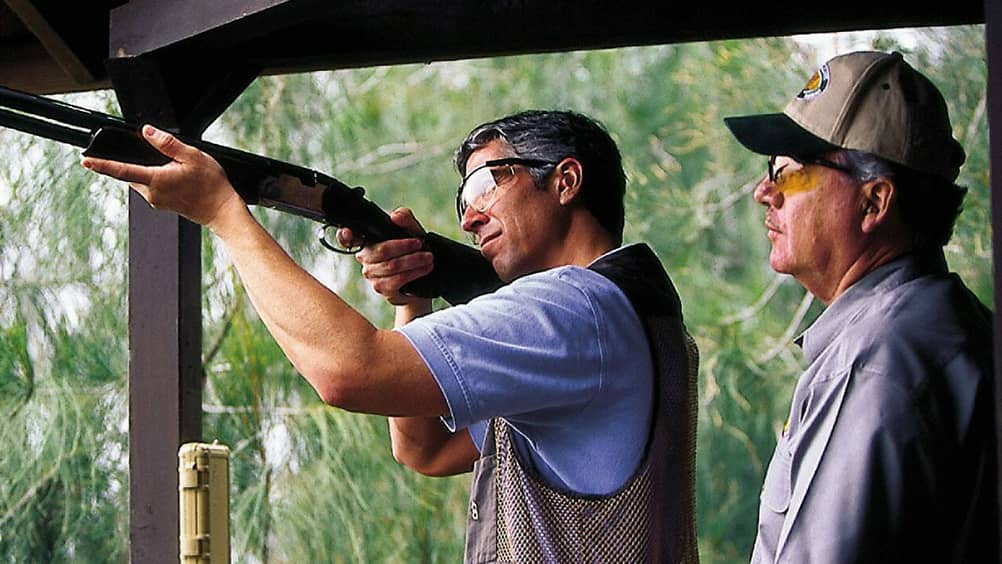 Gather the group and see whose aim is truest with a friendly shooting competition at Lanai Archery and Shooting Range. This 14-station, state-of-the-art course provides an exciting experience for both novice and experienced shooters alike. Targets are launched to simulate flight patterns of duck, quail, dove, pheasant and even rabbit running patters. Guests can also train their sights at the eight-station archery course, targeting 3D animal targets such as turkey, deer, T-rex, ram or boars or traditional archery targets, from 5 to 25 yards away. Anyone who can safely handle a bow and arrow, regardless of age and experience level, can try their hand at this ancient sport. Follow the adventure with a rustic picnic lunch overlooking the wooded valleys and trails of this extraordinary upland terrain.
Poke Class
A Hawaiian version of Japanese sashimi, poke is a true regional food, showcasing freshly caught raw fish seasoned with a variety of flavours. Join the chefs at ONE FORTY to learn more about this dish as they demonstrate the art of fileting a whole fish and teach you about the types of fish caught off Lanai's shores. Following the preparation, enjoy a variety of poke samples and wine pairings. You'll leave with a satiated palate and a handful of recipes to try at home.
Yoga on the Beach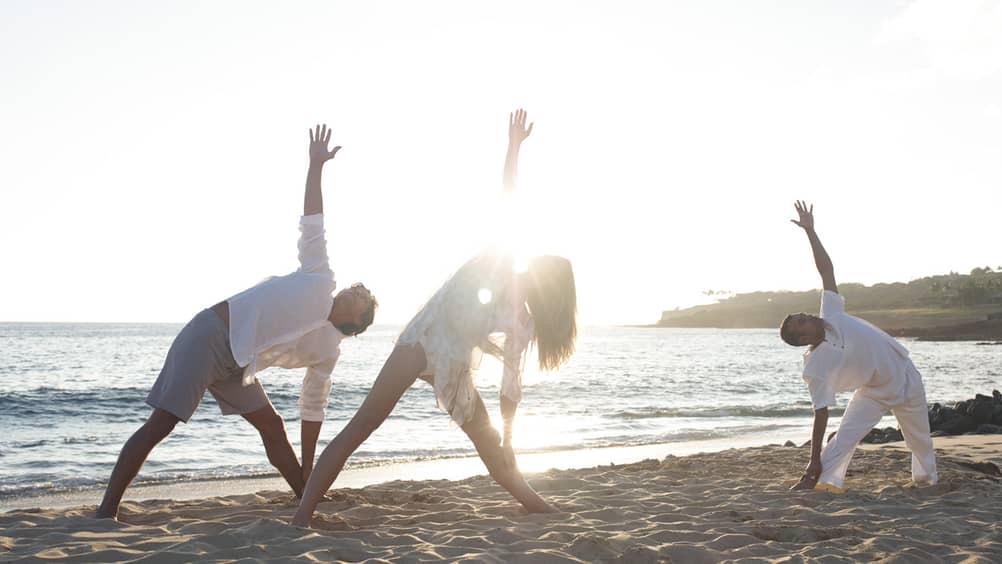 Book your own private group yoga session with our Resort Yogi and embark on a journey towards mindfulness at sunrise or sunset overlooking beautiful Hulopoe Bay. Following yogic principles, you'll practice breathing and relaxation techniques to help increase awareness of your inner world. When you're done, you may just catch sight of the resident pod of spinner dolphins that call the bay home.
Oceanfront Golf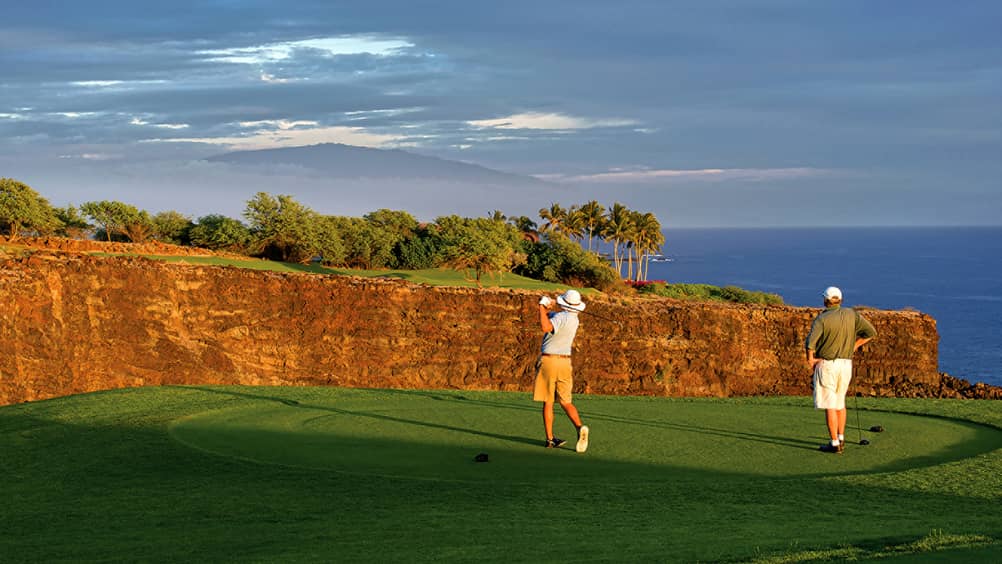 Invite your guests to play our Jack Nicklaus Signature Manele Golf Course, designed to celebrate Lanai's dramatic, natural contrasts – from red cliffs and black lava outcroppings to stretches of vivid green above crashing blue surf. The stunning 18-hole, par-72 course offers a uniquely private experience. Every hole features an ocean view, and three holes are located on cliffs, using the Pacific as a water hazard. Let us plan a shotgun tournament or set up tee times for leisurely play. End the day at our practice facility with a Rock 'n' Range après-golf experience, featuring pupus and cocktails at the Range Bar, plus live music.
Four Seasons Resort Lanai