Explore storied places, share history and immerse yourself in the island's rich heritage with our Lanai Cultural Advisors.
Welcome a new day with a guided sunrise hike to Pu'upehe, one of Lânai's most iconic landmarks. Your guide will share native history and traditions about Pu'upehe and describe the living environment of the beach region.

Holoholo Outdoor Cultural Tour

Explore the beautiful island of Lanai. Go off-roading on a guided excursion, go shoreline fishing and net throwing or delve into our island history on a customized Cultural Tour.

View the incredible collection of Pacific artwork and cultural artifacts located throughout the Resort and grounds with our cultural practitioners during a complimentary tour.

Learn more about the rich variety of Hawaiian crafts and culture with a daily program of demonstrations such as Kapala (stamping on cards), hula and ukulele, lauhala bracelet weaving, lei making, poi preparation and more.

Cultural Arts Presentation

The celebration of the lighting of the torches commemorates the passing of another day and acknowledges the sun's long journey across the sky. The voice of the pu (conch shell), traditional mele (chants), hula, music are shared as torches are lit around the property and an evening of good food and stories begins.

Take a seat, learn about the island's unique history and culture and talk story with our Love Lanai ohana (family) and community members.

Experience the taste of Hawaii, interpreted by the Resort's chefs, featuring a variety of local dishes such as laulau pork, poi, ahi poke and more. Talk story, converse and perhaps even share a song in an intimate setting reminiscent of a family dinner in a Lanai home.
Visiting Musicians
Lanai Mele showcases a selection of popular and award-winning Hawaiian artists in complimentary performances in the Resort's Lower Lobby following the Evening Cultural Arts Celebration.
Artists
February 6: Walt Keale
February 14 — 15: Mike Kaawa
February 20: Blayne Asing
February 27: Don Kaulia
March 5: Mailani
March 20: Ledward Kaapana
April 2: Kupaoa
April 9: Kelly Delima
April 17: Sista Robi
April 23: Ron Kualaau
May 15: Jerry Santos
Meet the Team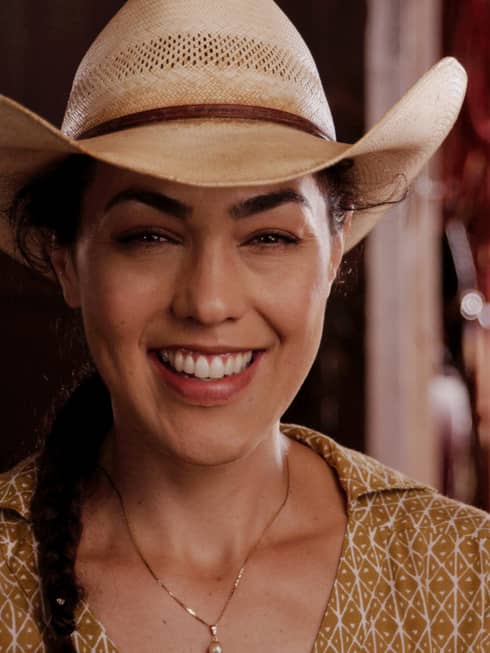 Anela Evans
Love Lanai Cultural Practitioner
Anela was born and raised on Lanai. Prior to joining Four Seasons, she attended University of Hawaii at Manoa and also completed a post-graduate fellowship through Kamehameha Schools and Stanford University before undertaking positions in education and preservation across the Hawaiian Islands.
"Lanai has its own spirit and variation of culture that is unique to this place. I truly do love Lanai and my mission is to exude that love I have for the island, its culture, its history, and its people, in all that I do."