A leisurely week spent on Lanai offers an unparalleled opportunity to explore and enjoy an island adventure. Whether you relax in luxury at the resort or venture out onto the unpaved roads of this 140-square-mile island, discover an island of contrasts from unparalleled natural beauty to unique charm in a plantation town.
Day 1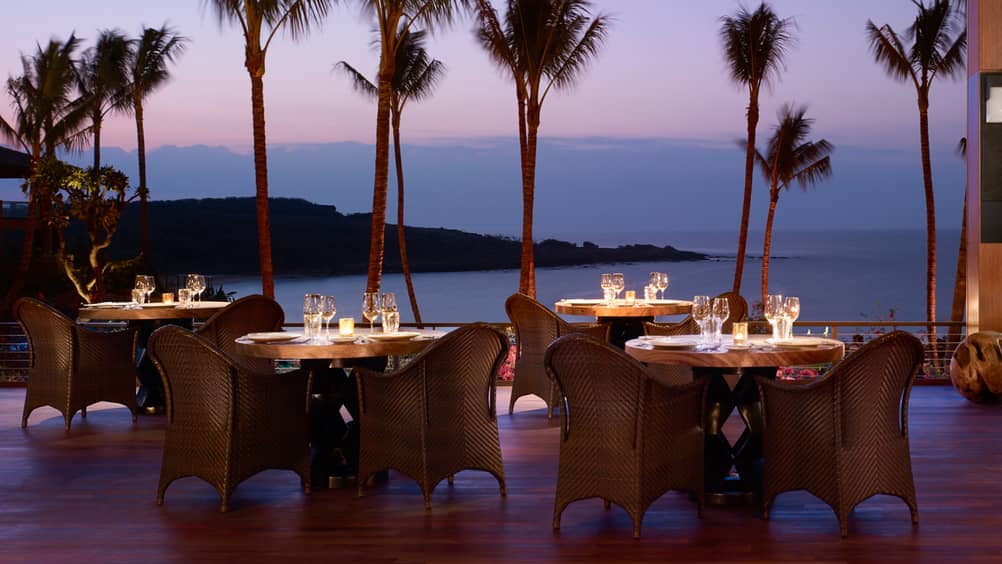 Ease into island pace by the pool. Who can resist house-made popsicles, water spritzes and poolside salads and sandwiches from Malibu Farm?
Check out the Malibu Farm Harvest Garden, located minutes from the restaurant. Tomatoes, cucumbers, swiss chard, bell peppers, radishes and a variety of herbs are cultivated for menu dishes. Look for butternut squash, hot chilli peppers and Malabar spinach to round out the vegetables while tropical delights such as dwarf papaya, dragon fruit, lilikoi and pineapple lend bursts of flavor.
In the evening, follow the sounds to dinner at ocean-view ONE FORTY and order a fresh catch, such as the island onaga or snapper with green papaya and pahole fern salad. Stop on the walk back to your room and pull up a seat by the fire pits nestled in the gardens, casting their warm glow as you gaze at the starry sky.
Day 2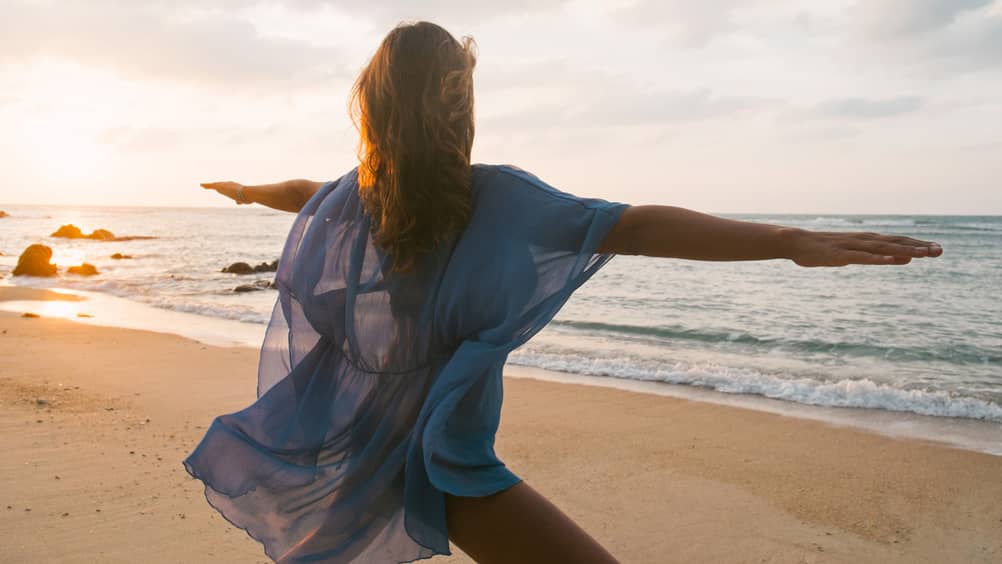 Wake yourself up with yoga or meditation, followed by 100 percent Kona Coffee and house-made yogurt parfaits at Kope. Pick up your pre-ordered picnic and drive to the 8-mile (13-kilometre), white-sand beach of Kaiolohia (Shipwreck Beach). A short walk from the lighthouse foundation, the mysterious Kukui Point petroglyphs hint at Lanai's ancient past, while the 1940s oil tanker beached offshore illuminates more recent history.
Spend the afternoon strolling through Lanai City, founded in the 1900s when Lanai was the world's largest pineapple plantation. Deepen your knowledge of the island at the Lanai Culture and Heritage Center, peruse local art at the Mike Carroll Gallery and the non-profit Lanai Art Center. Then, do like the locals and "talk story" (a Hawaiian phrase for chatting) in Cook pine–ringed Dole Park.
Keep the conversation going over dinner in the relaxed ambiance of Lanai City Bar & Grille. Enjoy seasonal menus featuring fresh fish, local venison and bold Pacific Rim flavors. Ask ahead, you may be treated to live music from local talent atop bubbling small-town charm.
Day 3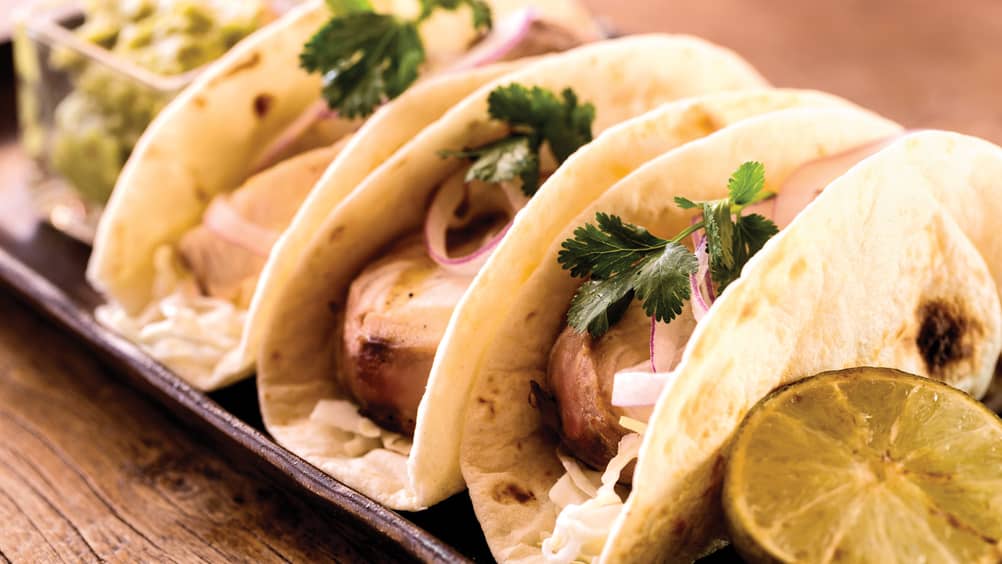 Spend the morning snorkelling in the Hulopoe Bay marine preserve and commune with abundant sea life along the way. Back on dry land, stop by VIEWS for a casual al fresco lunch of grilled seafood and seasonal salads. Then meander to the Hawanwana Spa for an hour-long Pineapple Citrus Body Polish treatment, which uses homemade ingredients inspired by Lanai's days as a Dole pineapple plantation, and then take a sunrise hike to Pu'upehe (Sweetheart Rock).
Afterwards, treat yourself to NOBU's world-class Japanese food, prepared with ingredients from the restaurant's half-acre Lanai garden. Choose the chef's omakase, or tasting menu, or follow your whim at the sushi bar. Conclude with chewy, sweet mochi ice cream, a local favourite.
Day 4
Eat breakfast on your open-air veranda, and then take a sunrise hike to Pu'upehe (Sweetheart Rock) for stunning views of Haleakala Volcano and the heiau (temple) constructed atop this 80-foot-high (24-metre) pillar. On the way back down, explore the large volcanic-rock tide pools at the Bay's eastern side, where spiny sea urchins 'a'ama crabs, opihi (limpets) and other sea creatures flow with the sea's rhythm.
Around 11:00 am, make your way to Lanai to pick up lunch and refreshments at Richard's Market, and drive north for a short self-guided tour of the Nature Conservancy's 590-acre (239-hectare) Kanepuu Preserve, a haven for 48 rare, native plant species. Download the free Lanai Guide app to help you navigate the red dirt roads and learn about the storied history of the island.
Continue to Keahiakawelo (fire of Kawelo) a lunar landscape of rock towers and boulders. Legend says that Kawelo, a famous priest of Lanai, kept a fire burning as he offered prayers on behalf of Lanai's people, protecting them from another chief on Molokai. The region around Keahiakawelo (popularly called "Garden of the Gods" since 1912) is one of the most significant storied landscapes on Lanai. Marvel at the many interesting geological formations and colored soils reflecting the minerals of the volcano, and gaze across the slopes of Lanai and the 'Au'au and Pailolo channels, to the eastern end of Moloka'i.
Then, enjoy an informal supper of pasta, thin-crust pizza and locally crafted beer on the patio at Pele's Other Garden on the town square.
Day 5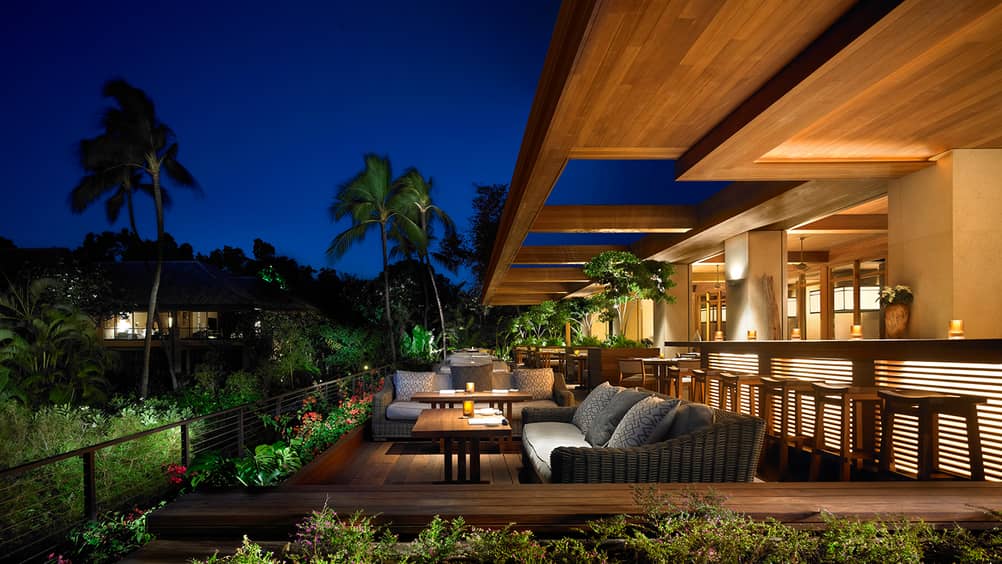 Experience a truly local breakfast at Blue Ginger Café with an order of sweet pancakes or a Lanai omelette. Next, head to the Jack Nicklaus Signature Manele Golf Course for either the full 18-hole experience or a two-hour lesson with a professional golf instructor. Rewarded with ocean views at every hole, you'll learn strategy, mental approaches and how to navigate difficult shots.
Return to NOBU in the evening for a sake education, tasting three exclusive Hokusetsu brews, and dinner selected from three teppanyaki menus and prepared on newly designed grills.
Day 6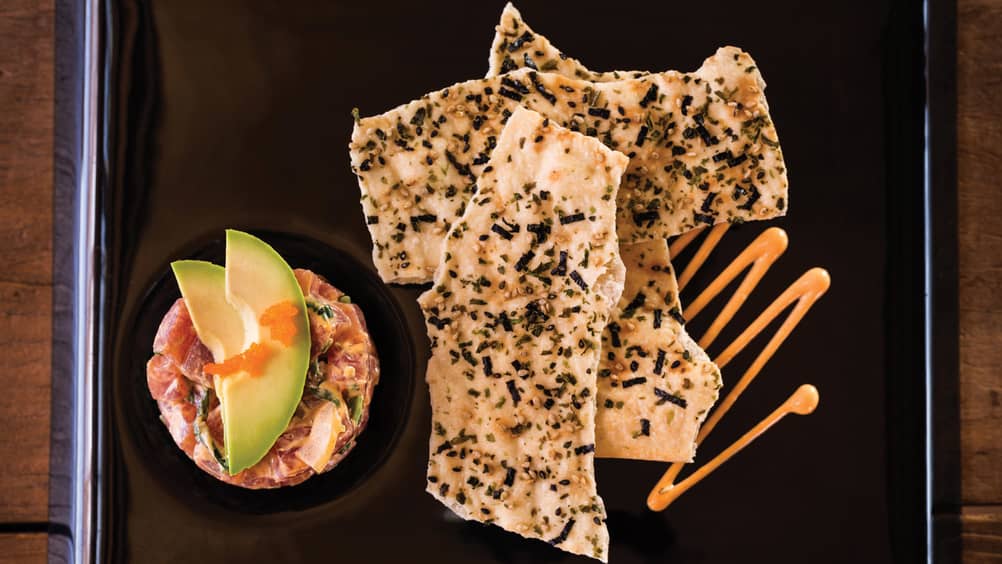 Warm up for a day of exploring with a hike up the Pohakuloa Trail, near the Resort. Pohakuloa is an ancient name for the gulch area near the trail, which roughly translated means "very rocky" or "long, stony" section of land, an apt descriptor of this moderate to strenuous hike. Once you've stretched your legs, pick up your pre-packed picnic and begin an off-road adventure to ancient Kaunolu Village, one of King Kamehameha I's favourite summer spots. Explore the large lava rock heiau (temple), set against dramatic Shark Fin Cove, before embarking on the Kealia Kapu-Kaunolu Heritage Trail. This one-mile hike is dotted with signage providing insights into the traditions of the ancient Hawaiians who lived here. The trail winds along the southernmost point of the island until it reaches a scenic vantage point known as Kahekili's Leap, a sacred spot from which spirits would, according to lore, leap to reach the next spiritual realm.
Head back to the Resort for the afternoon and check in at ONE FORTY for your pre-reserved Poke Class. While filleting the ahi and pairing finished poke with wine, you'll learn more about this truly regional specialty from expert chefs. Then, enjoy an elegant in-room dinner and stargaze from your lanai, contemplating how Hawaiians once sailed here from Polynesia on canoes using only the stars to navigate.
Day 7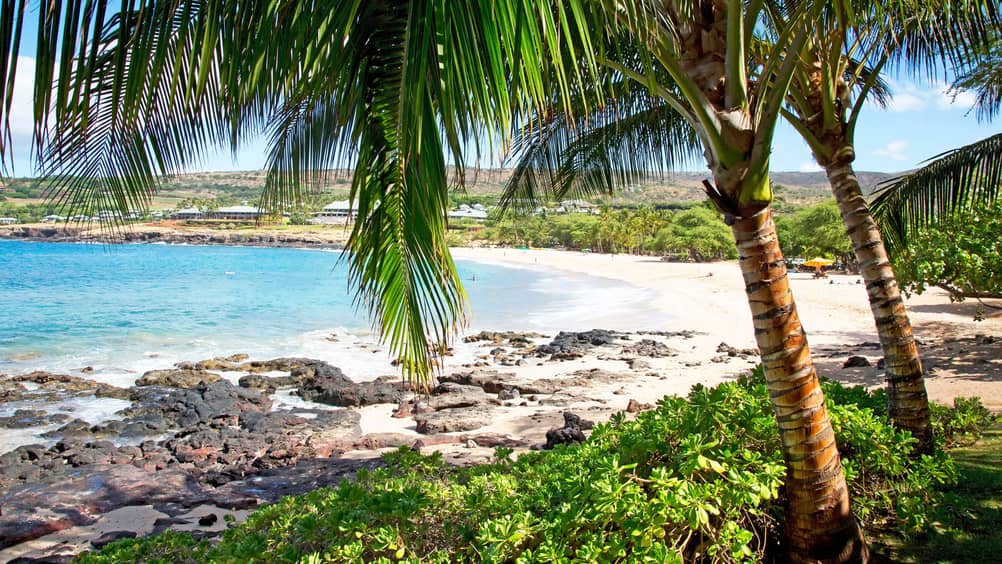 Stroll on the sand with your favourite morning brew, accompanied by the quiet sunrise, before enjoying a leisurely breakfast at ONE FORTY. Spend your last day at the Resort alternating between the beach and the pool, soaking up the sun and drinking in views of the sea. For lunch, slide up to VIEWS for the seafood salad and a Wake Me Up Coconut, a double shot of espresso poured over creamy coconut sorbet.
Save time before sunset for an off-road adventure to remote, private Polihua Beach, roughly one hour from Lanai City. This trip is worth it just to watch the sun sink into the sea at one of the island's best beaches. Watch for the green flash, and say aloha to your last day on Lanai.
That evening, relax over a casual dinner at Sports Bar & Grill, on the lobby level of the Resort. Dine on a lobster roll, ahi poke bowl or short ribs and finish with a delicious Baked Lanai.
Four Seasons Resort Lanai