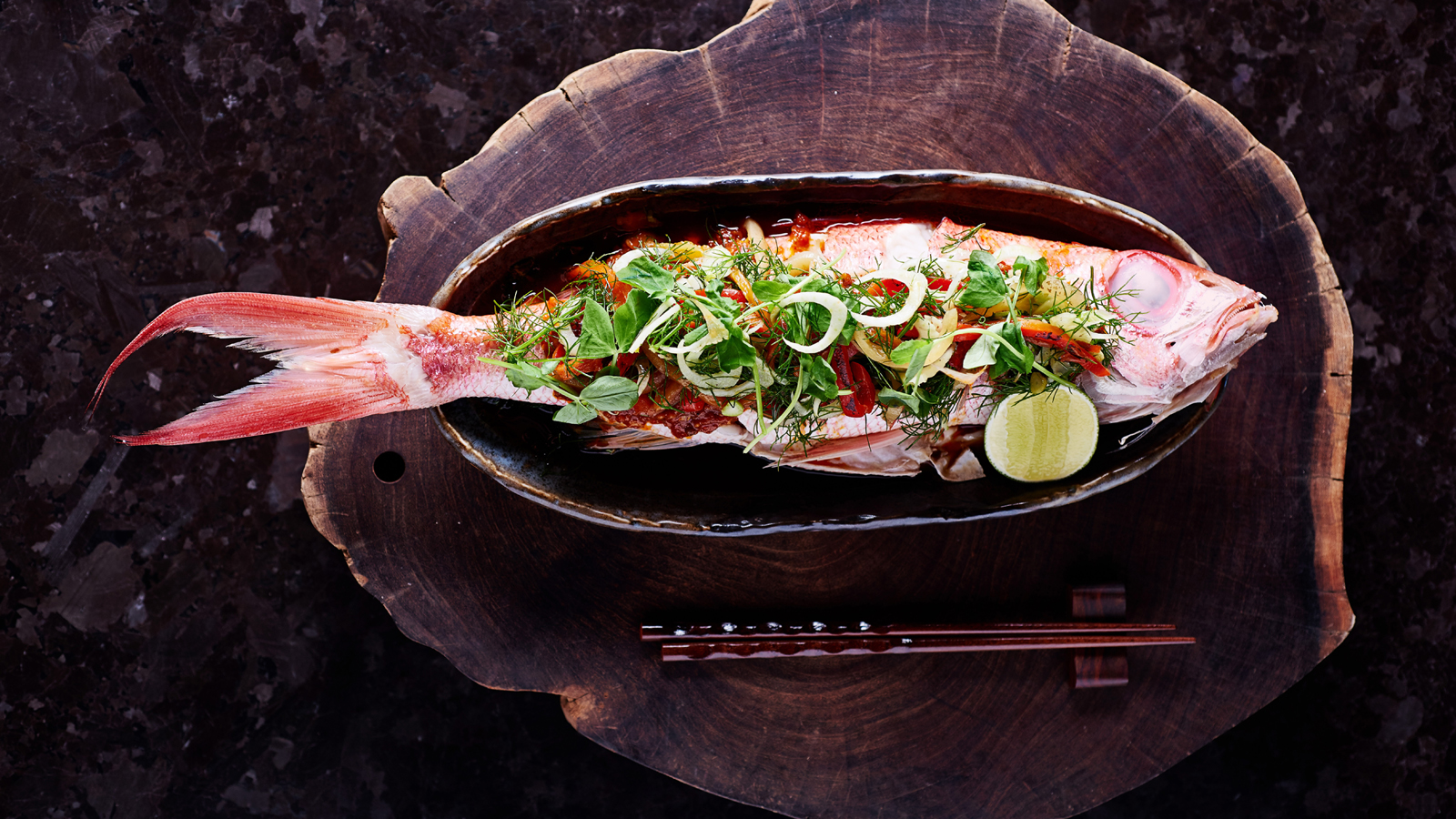 Cesar Chavez
"If you really want to make a friend, go to someone's house and eat with them... The people who give you their food give you their heart."
EXCLUSIVE HAWAII ISLAND COFFEE FARM TOUR AND TASTING

We are excited to partner with a boutique Kona coffee farm and Big Island Coffee Roasters to create an exclusive coffee experience. First, attend a private tour of the local coffee farm to learn their artisanal methods of farming, then head back to the Resort for a coffee tasting led by one of our on-site coffee experts, paired with petit fours prepared by our Executive Pastry Chef.
Private Cooking Class with Executive Chef Thomas Bellec

Want the ultimate garden-to-table experience? Spend some time with our Executive Chef Thomas Bellec, touring our garden and learning about the fresh Hawaii Island ingredients used in the kitchens of Hualalai. Then, put your apron on for a back-to-basics cooking class, preparing a delectable meal right next to the tenured Four Seasons chef.
Romantic Dinner under the stars

A table for two awaits, set on the sand at the foot of the surf. The evening begins with a personalized escort to your private dining location, where you will be greeted by your dedicated server. Enjoy a glass of Champagne under the warm glow of the setting sun. As the moon and stars appear, take a seat at the table, complete with a exquisite flowers, linens and china.

It's not just the setting that makes this meal memorable. Based on a private chef consulation, the four-course customized menu, will take all your senses on an epicurean adventure. A 'Dinner Under the Stars' is the ultimate in romantic dining, a must-do for those looking to celebrate their love in grand fashion.
Private Mixology Classes

Love a good cocktail, but don't know how to create a taste of Hualalai back home? Our expert mixologist will teach you some great recipes and techniques, and might even help you create your new signature cocktail! You'll shake, stir and, of course, taste your newly-learned creations. Cheers!
Oysters of Hualalai

Take a guided tour of Hualalai's unique oyster pond, along with other areas of our native Hawaiian ecosystems. After you view the way we raise the oysters, be sure to order them at Ulu Ocean Grill + Sushi Lounge for your dinner that evening! For more information ask the Concierge about our eco-tour!