Room Rate
Best available room rate. Our most flexible option.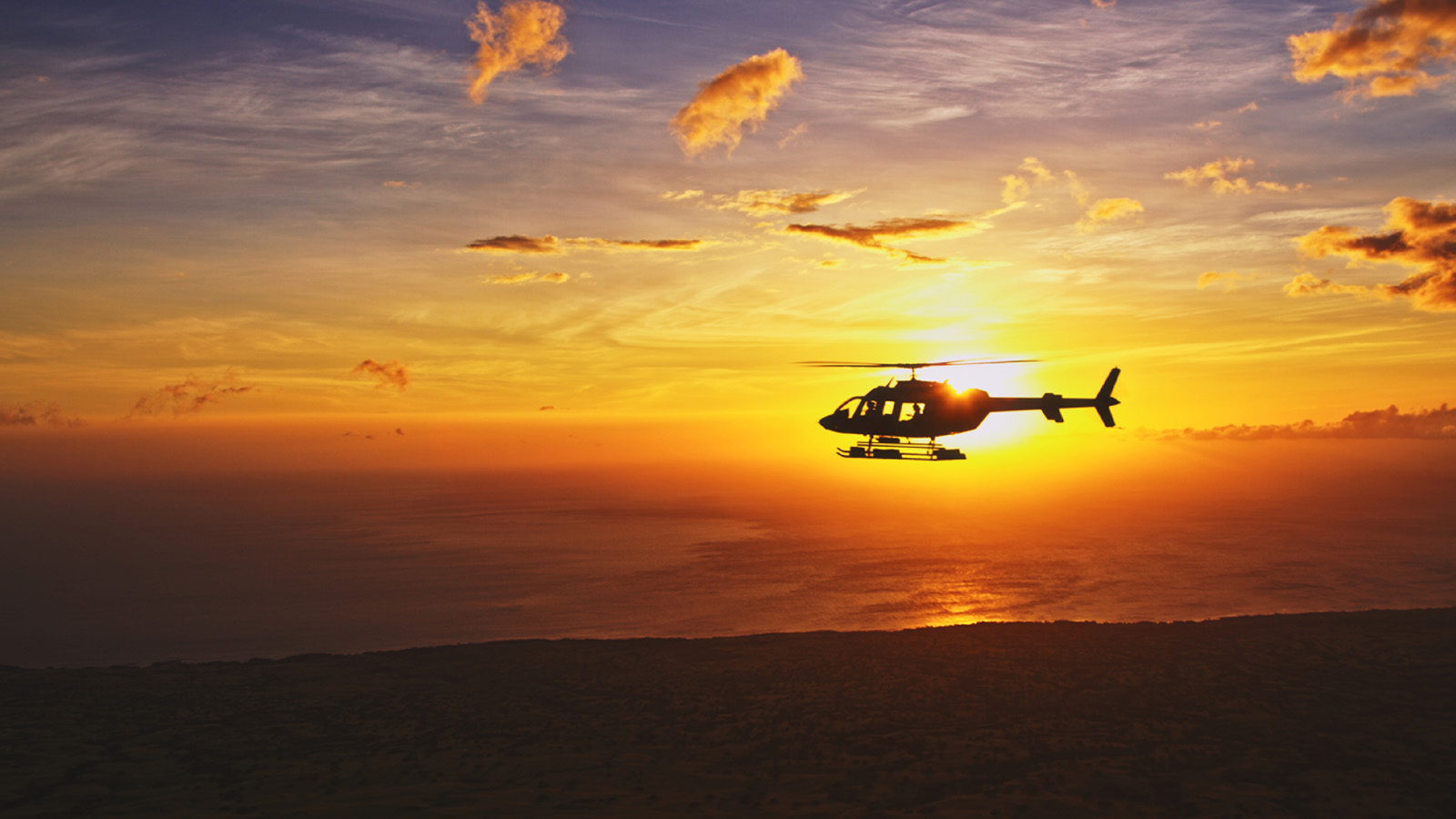 Whether you are looking up into the night sky from a tall mountain peak, or looking down from above the clouds while riding in a helicopter, the skies in Hawaii Island are nothing short of breathtaking.
Mauna Kea Stargazing

At around 14,000 feet (4,205 meters) above sea level is the summit of dormant Mauna Kea volcano, which is topped by the famous Mauna Kea Observatories and – usually in winter – snowfields. A variety of nature tours are offered on the mountain (the Resort's Concierge can arrange private tours of Mauna Kea and the volcanoes), and stargazing is possible a bit lower down the slope at the Onizuka Center for International Astronomy, located at a more easily tolerable altitude of 9,200 feet (2,800 meters).
Helicopter Tours

See the island of Hawaii from a bird's eye view on one of our most trusted helicopter tour companies. This is the absolute best way to see the stunning scenery of the island. Choose from a shorter tour of the nearby coastline, or venture further for a tour around the entire island. You will see the plunging valleys of the Hamakua Coastline to the north, the coffee district of Kona, hunt for lava erupting in Hawai'i Volcanoes National Park and the lush rainforests in the Kohala valleys.
Zipline Adventures

Coast above waterfalls and fly over rugged rainforest valleys with a zipline tour. We work with only the most trusted zipline tours to give you amazing adventure with complete security. Some of the highest lines in the United States are located on the island of Hawaii, and are just a short drive from the Resort.
Birding Tours

Every birder's dream is to come to Hawaii and view the rare endemic species that call the islands home. The dense rainforest of Hakalau is home to some of these rare animals, and rare plants as well. Take a tour to these lightly visited areas and hear Hawaii's amazing story of endemic flora and fauna. Watch carefully and you may see the red apapane feeding among the equally red ohi'a blossoms.