Dynamic and passionate about all things botanical, One-Ninety Bar indulges the senses with sophisticated craftsmanship in every shake and stir. Subtly playful, much like the play of light and dark throughout the space, One-Ninety Bar has a "secret garden" – a breezy outdoor terraza perfect for balmy, al fresco imbibing.
Hours
Breakfast

8:00 am – 10:30 am

Lunch

10:30 am – 2:00 pm

Afternoon Tea

Saturday and Sunday, 2:00 pm – 5:00 pm

Florería Atlántico pop-up

5:30 pm – 12:00 midnight

Last food order at 10:30 pm / Last beverage order at 11:30 pm
Highlights
Lush, verdant and bathed in natural daylight, the breezy Garden@One-Ninety is ideal for relaxed socials and inspired by the nearby Singapore Botanical Gardens. The menu is kept fresh and keenly focused on market produce, with a dedicated plant-based selection, craft cocktails and wellness-focused alternatives.

Caviar & Chocolate WEEKEND AFTERNOON TEA

Indulge in an afternoon tea experience that marries delicate Caviar d'Eden and rich Valrhona chocolate.

Craft Cocktails Inspired by Japanese Heritage

Toast to the weekend with chocolate-themed cocktails such as Breakfast Martini 2.0, Amère and Chocolate Glacé.

One-Ninety Bar beckons with the promise of an indulgence in artisanal spirits.
Meet the Team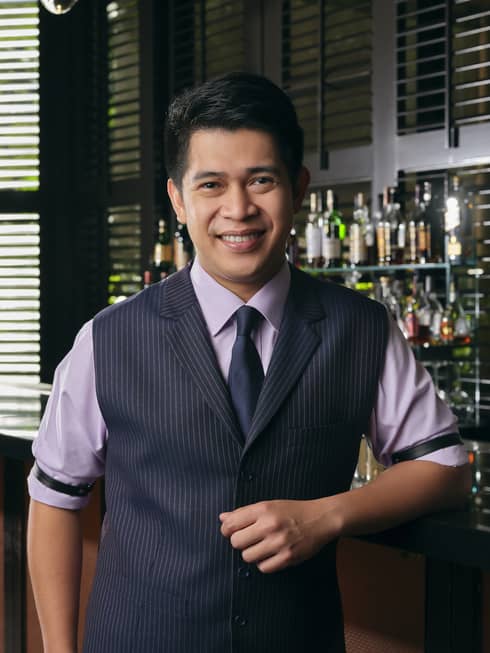 Gabriel Carlos
Bar Manager
Outgoing, attentive and charismatic, Bar Manager Gabriel Carlos is a familiar face at major bar events around the world. Better known as Gab, he joins One-Ninety Bar after honing his craft and overseeing the entire spirit collection and the American Whiskey Embassy program at Manhattan, located inside Regent Singapore (formerly a Four Seasons hotel) and ranked #14 on The World's 50 Best Bars list.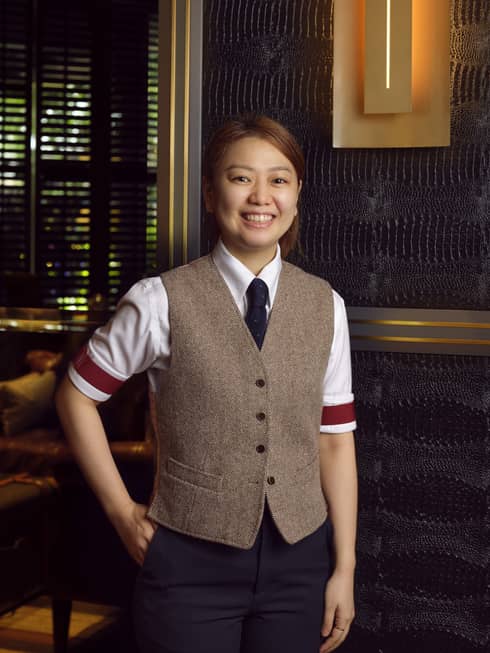 Sophia Kang
Head Bartender
Born and raised in Incheon, South Korea, Sophia Kang first joined the Four Seasons family in 2016 at Regent Singapore (formerly a Four Seasons hotel) as part of Manhattan's opening team in 2014. Having worked her way up from floor staff to the first and only female bartender in the World's 15th and Asia's 6th 50 Best Bars, Kang has now joined Four Seasons Hotel Singapore as Head Bartender at One-Ninety Bar.
EVENTS
August 1 – October 31, 5:30 pm – 12:00 midnight

Florería Atlántico Bar Pop-up

Ranked #18 on World's 50 Best Bars 2022, Florería Atlántico takes over the night scene to present mixologist Renato "Tato" Giovannoni's lineup of drinks. To accompany the tipples, a raw bar with a selection of crudo will be offered daily.

Saturdays and Sundays through November 18, 2:00 PM TO 5:00 PM

Caviar & Chocolate WEEKEND AFTERNOON TEA

Indulge in an afternoon tea experience that marries delicate Caviar d'Eden and rich Valrhona chocolate.

RESERVE NOW