Four Seasons Hotel Singapore provides an elegant and uniquely residential setting for wedding celebrations combined with impeccable service and a savoury banquet of award-winning cuisine.
Wedding packages
Whether you dream of a grand gala or an intimate gathering, we invite you to explore all the possibilities.
Honeymoon
As a destination setting, for the two of you or for your whole party, we make weddings and honeymoons in Singapore seamless and inspiring.
Contact a Wedding Specialist
Four Seasons Hotel Singapore can help arrange your wedding and provide you with more information.
Real Wedding
An Elegant Wedding in Singapore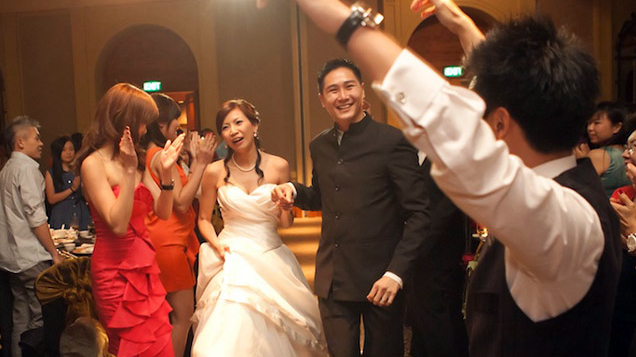 After meeting at Four Seasons Hotel Hong Kong, Angela and Mun Fai take their love to Singapore for a simple and classic wedding celebration.