Please note:
In line with the latest government regulations, The Market Kitchen, Boccalino, Akira Back and Yu Yuan are open for lunch and dinner. The restaurants' closing time of 9:30 pm and a maximum of four persons per table under the government regulations still apply. This will remain in effect until May 2, 2021.
Our apologies for any inconvenience that this regulation may have caused, but the safety and well-being of our guests and staff is our top priority. We appreciate your compliance.
All Food and Drink
The Team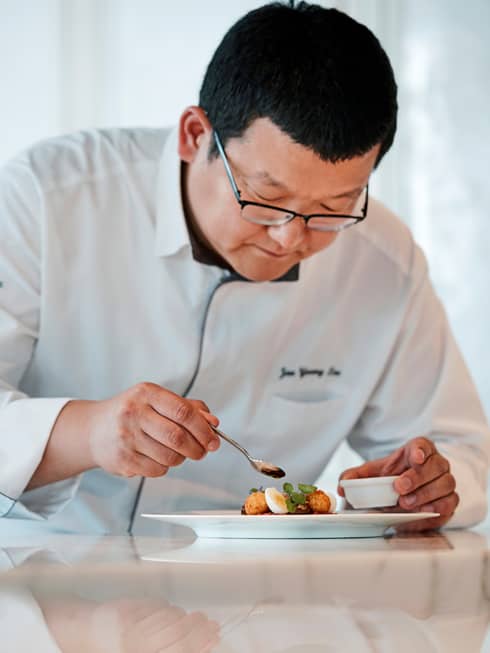 Jaeyoung Lee
Executive Chef
Well versed on the dining scene in Seoul, Chef Lee has gathered years of experience at hotel restaurants within the city. He initially discovered his talent as a cook in the Korean military, which inspired him to attend culinary school. Though he oversees our four restaurants, three lounges and a sizable banqueting operation, his main role, he says, is supporting the chefs and their staffs, assuring seamless service from every outlet.
"My passion for food is my strength to deliver a unique experience to my customers."
Indulge in unmatched dining and lifestyle benefits by becoming a member of Taste by Four Seasons, our first food and beverage loyalty program that gives you greater access to extraordinary culinary experiences at our Hotel.

Details