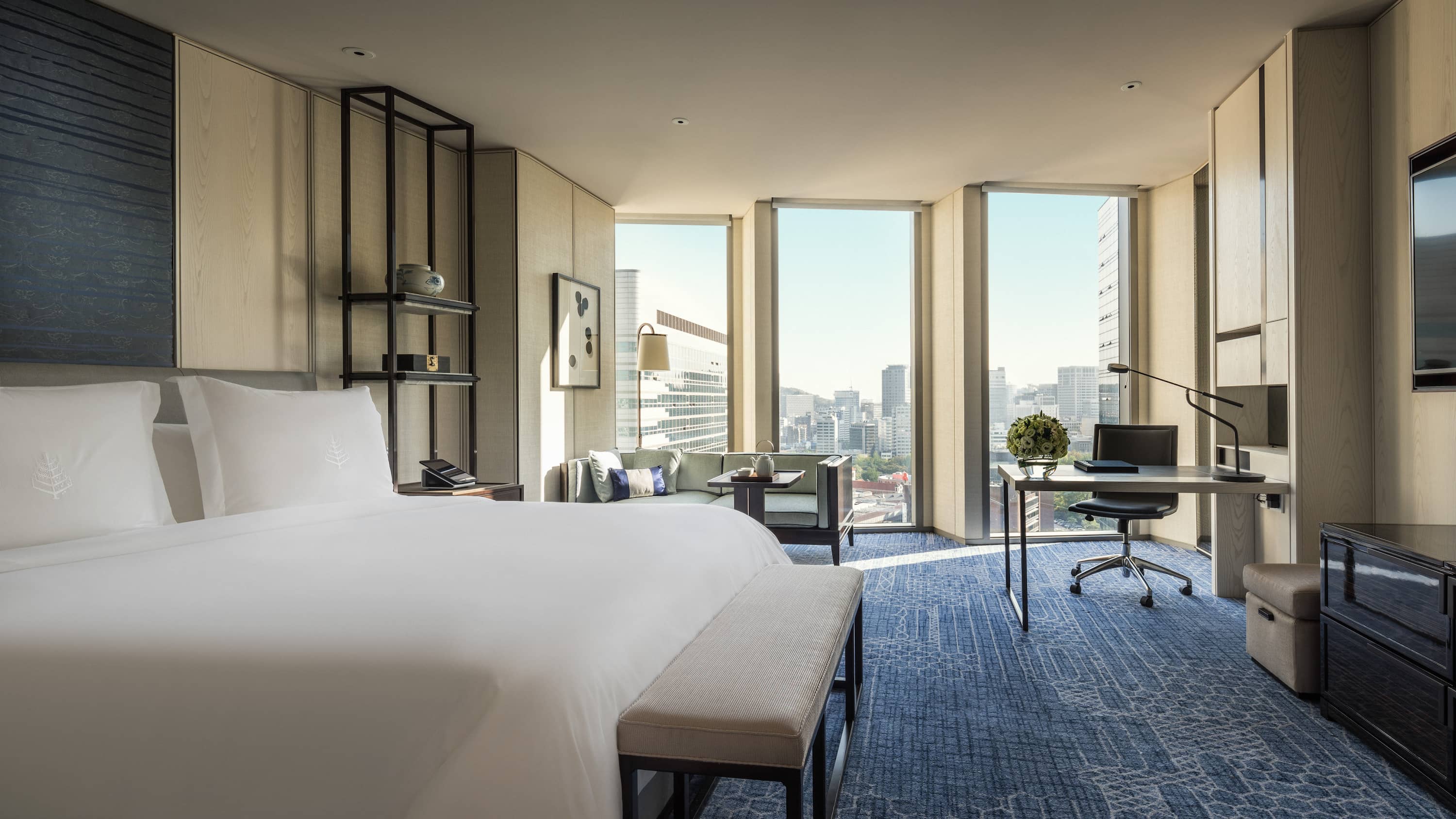 Deluxe Room
One king bed, One crib

41 - 45 (m2) 441.3 - 484.4 (sq.ft.)

2 adults, or 2 adults and 1 infant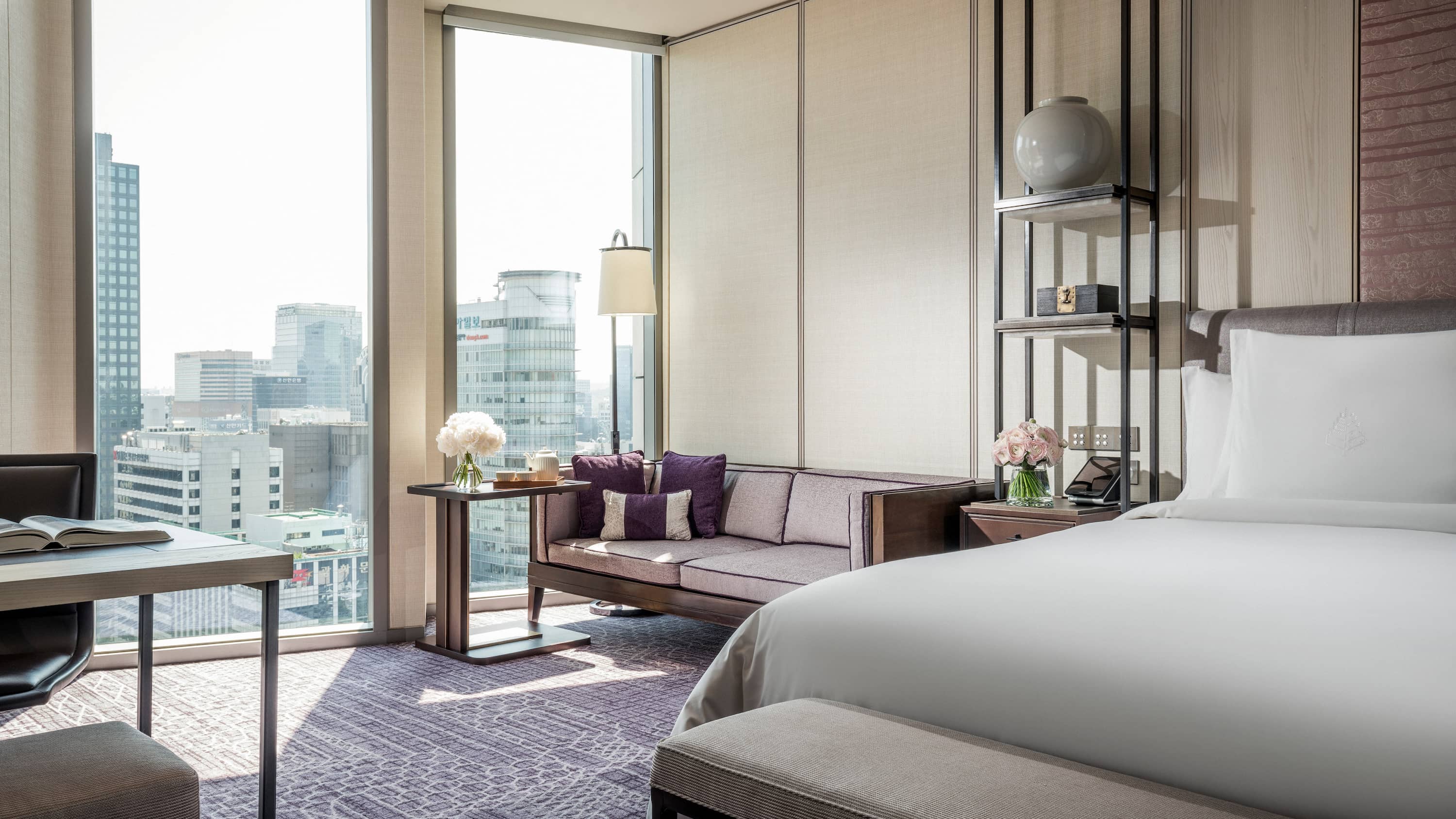 Premier Room
One king or two double beds, Crib

45 - 48 (m2) 484.4 - 516.7 (sq.ft.)

King bed: 2 adults, or 2 adults and 1 infant; double bed: 2 adults, or 2 adults and 2 children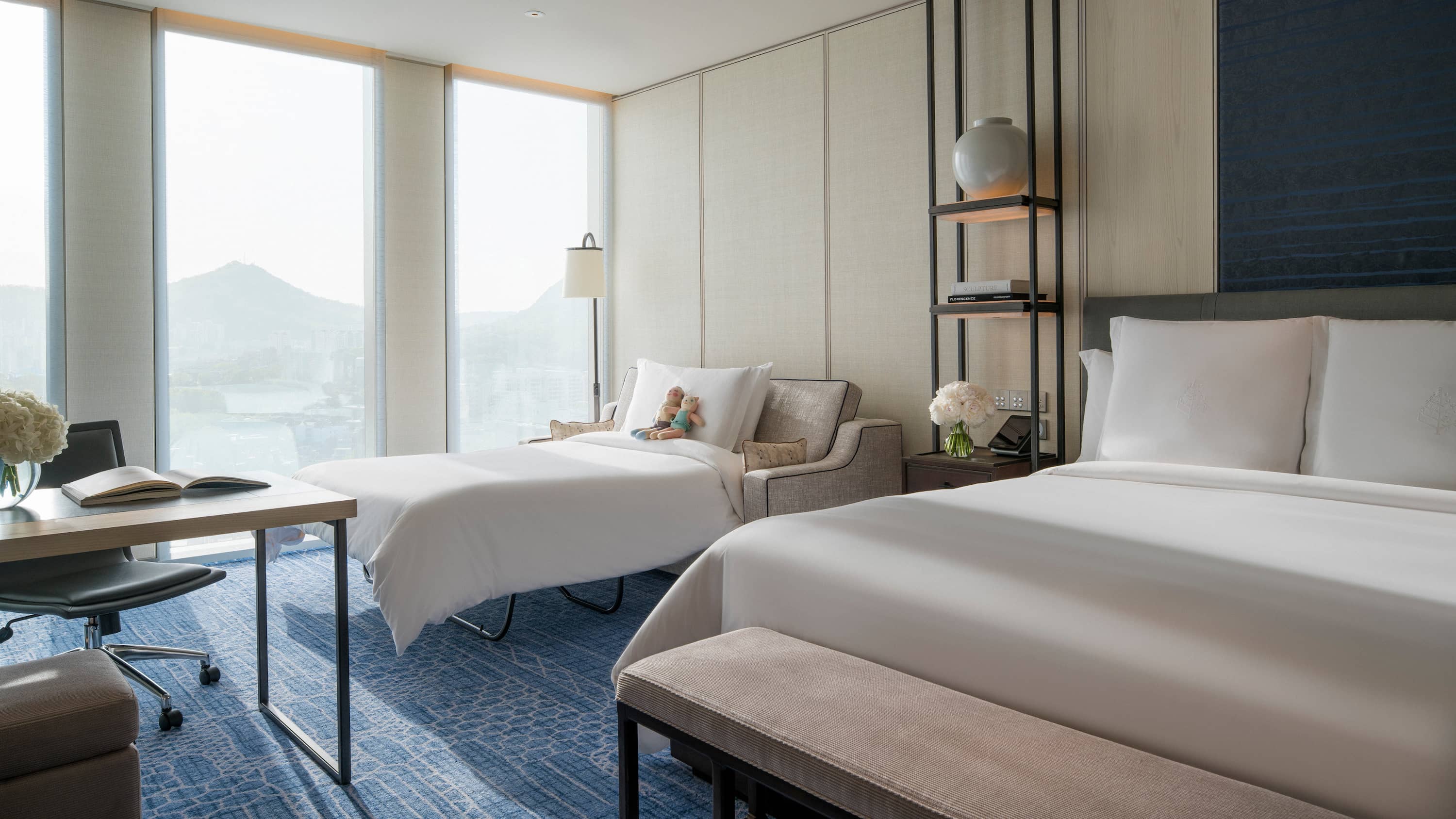 Premier Family Room
One king bed, One sofabed

48 m2 (517 sq.ft.)

3 adults or 2 adults and 2 children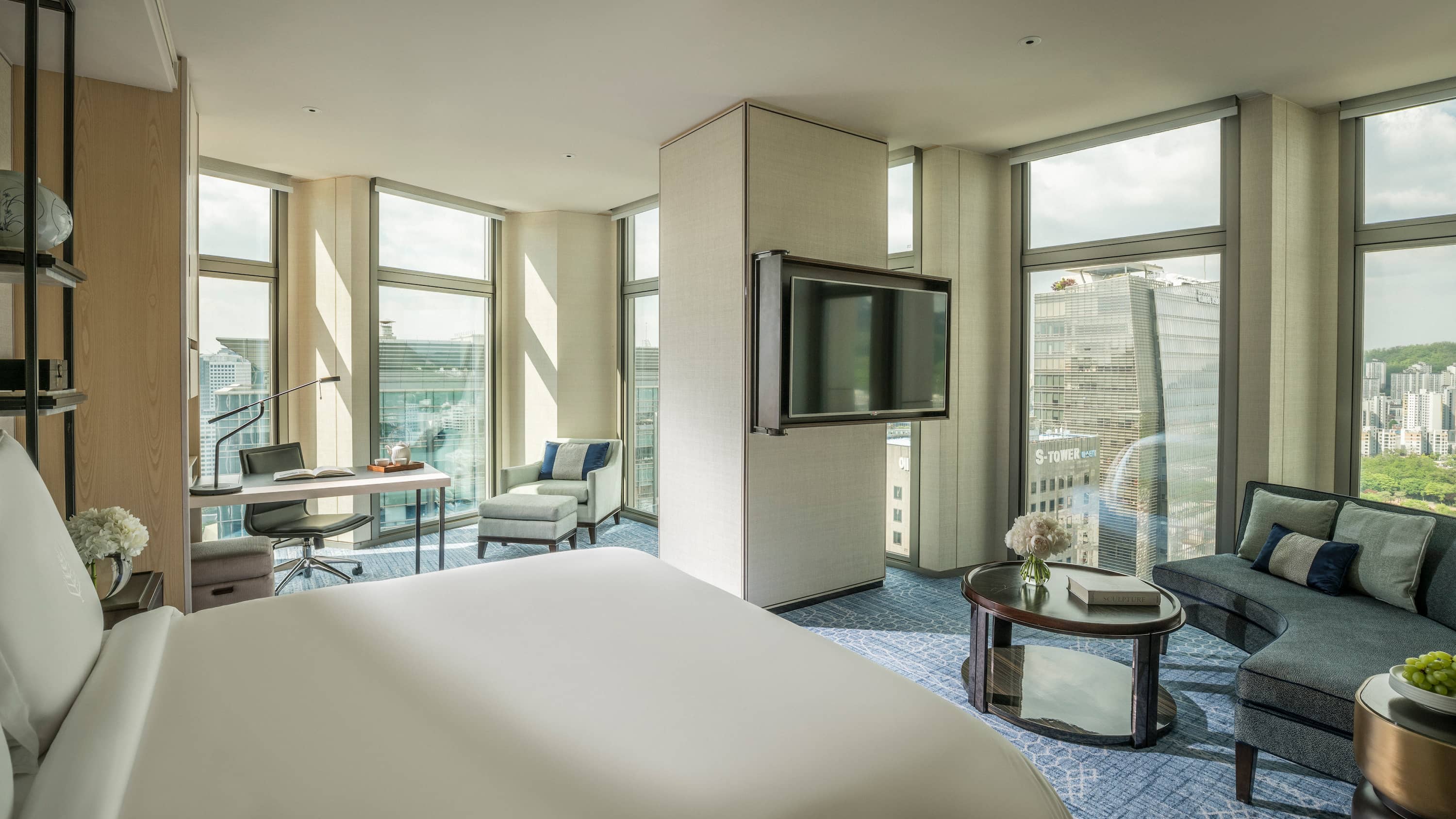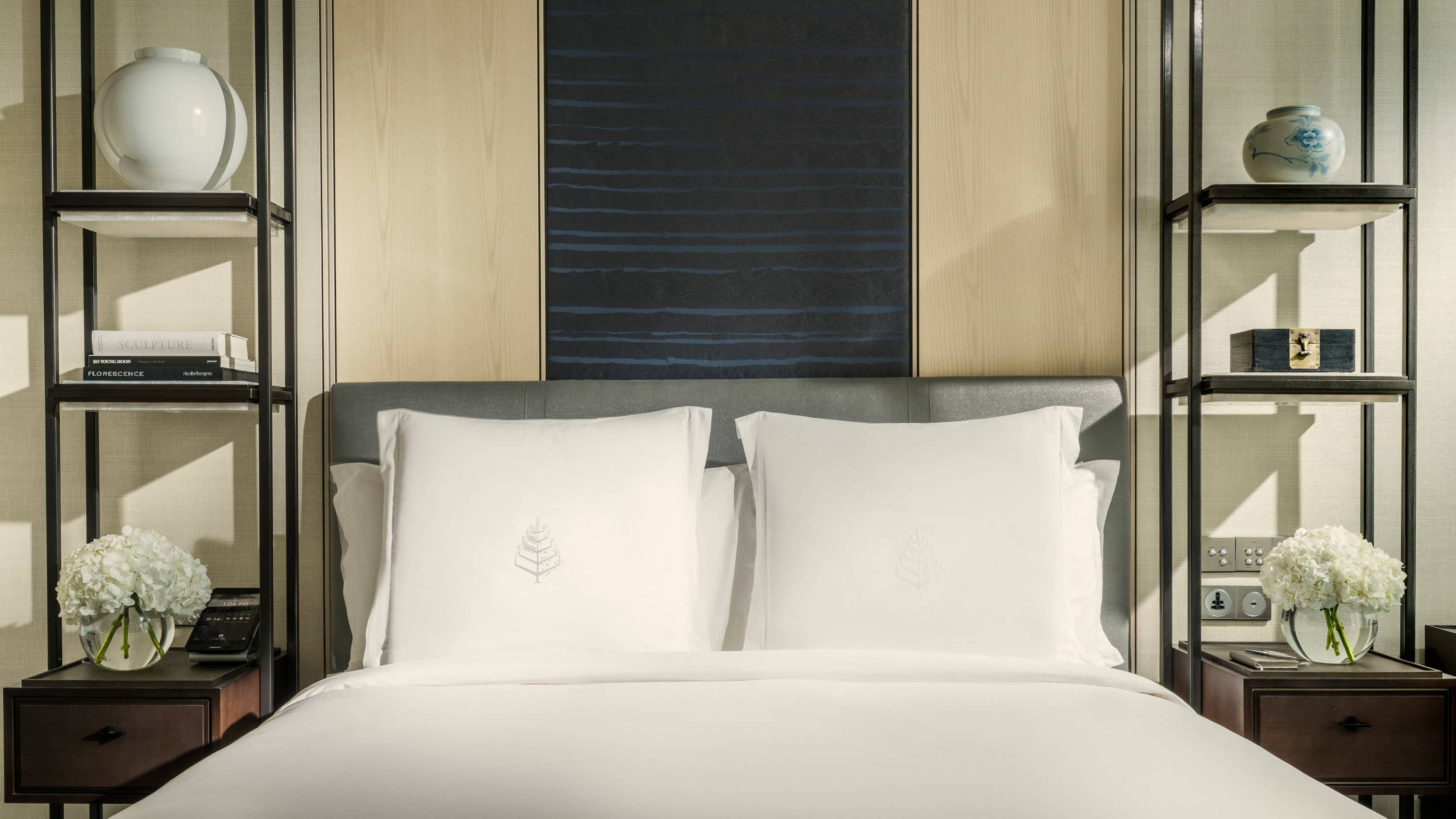 Accessible Deluxe Room
One king or two double beds, One crib or one sofabed; Crib only in rooms with two double beds

44 (m2) 473.6 (sq.ft.)

2 adults, or 2 adults and 1 child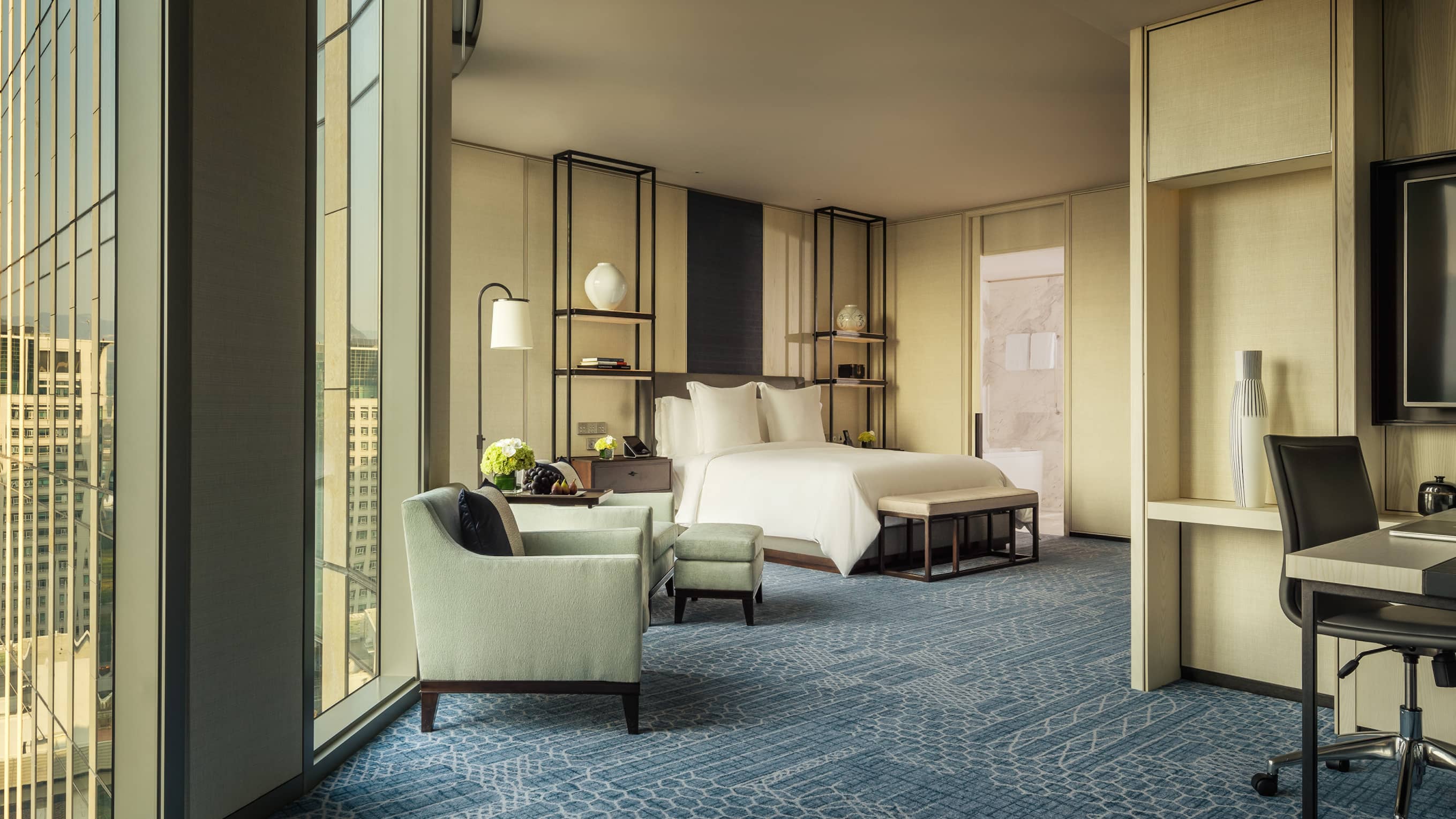 Grand Family Room
One king bed or two double beds, One rollaway or one crib

75 (m2) 807.3 (sq.ft.)

King bed: 3 adults; two double beds: 3 adults, or 2 adults and 2 children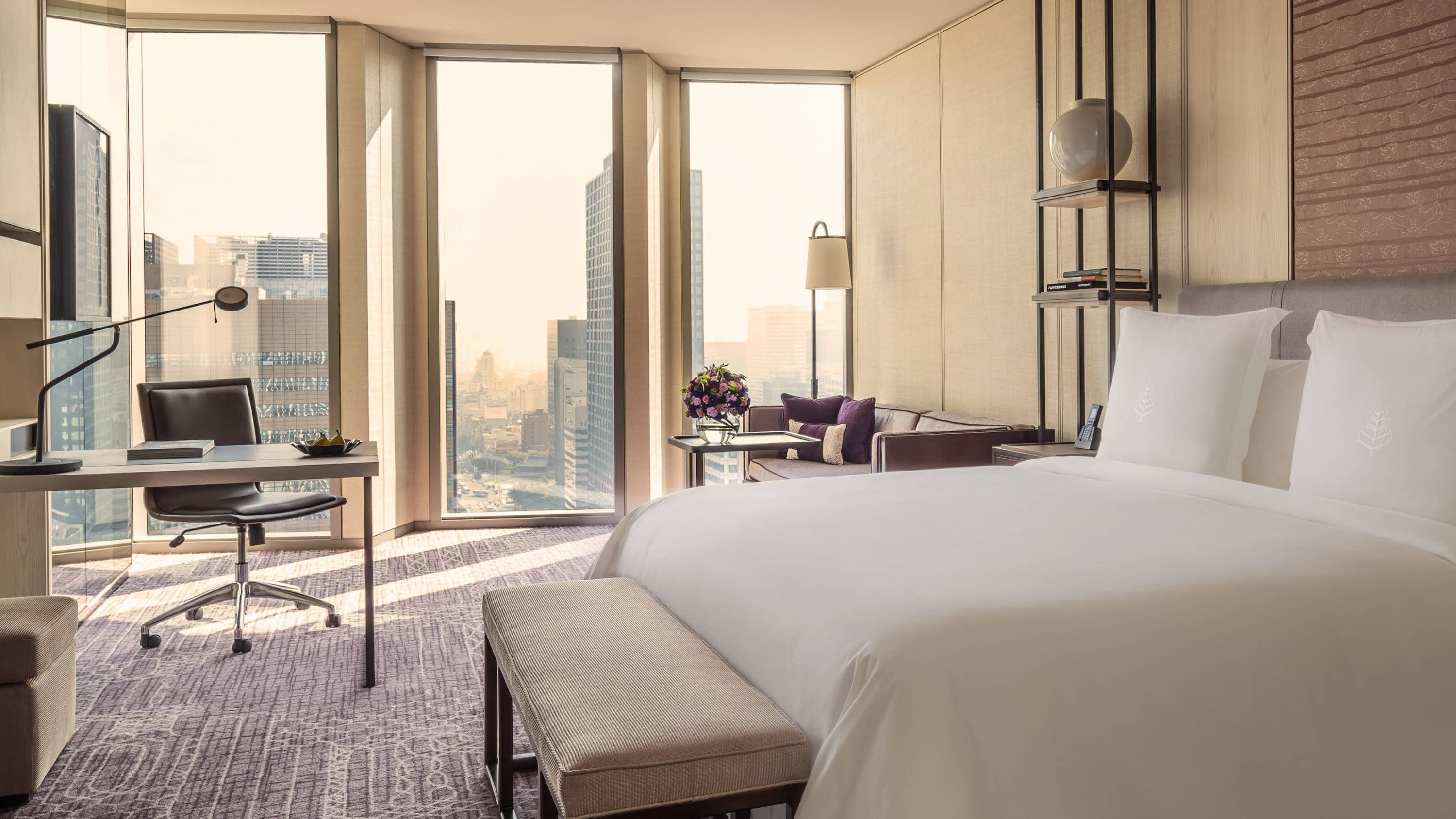 Club Room
One king bed or two double beds, One crib

44 (m2) 473.6 (sq.ft.)

King bed: 2 adults, or 2 adults and 1 infant; Two double beds: 2 adults and 2 children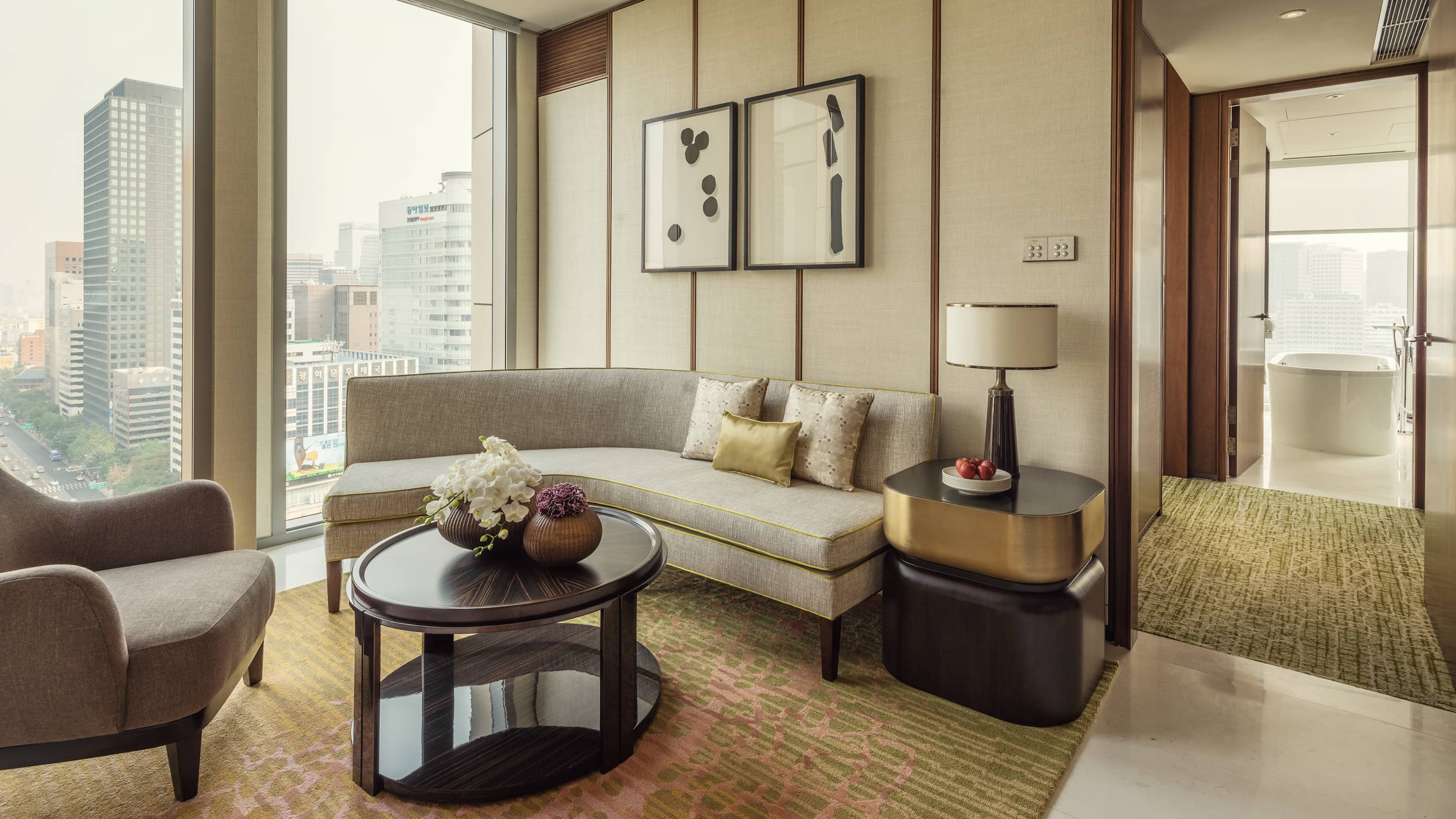 City-View Executive Suite
One king bed or two double beds, One crib

66 (m2) 710.41 (sq.ft.)

King bed: 2 adults; two double beds: 2 adults and 2 children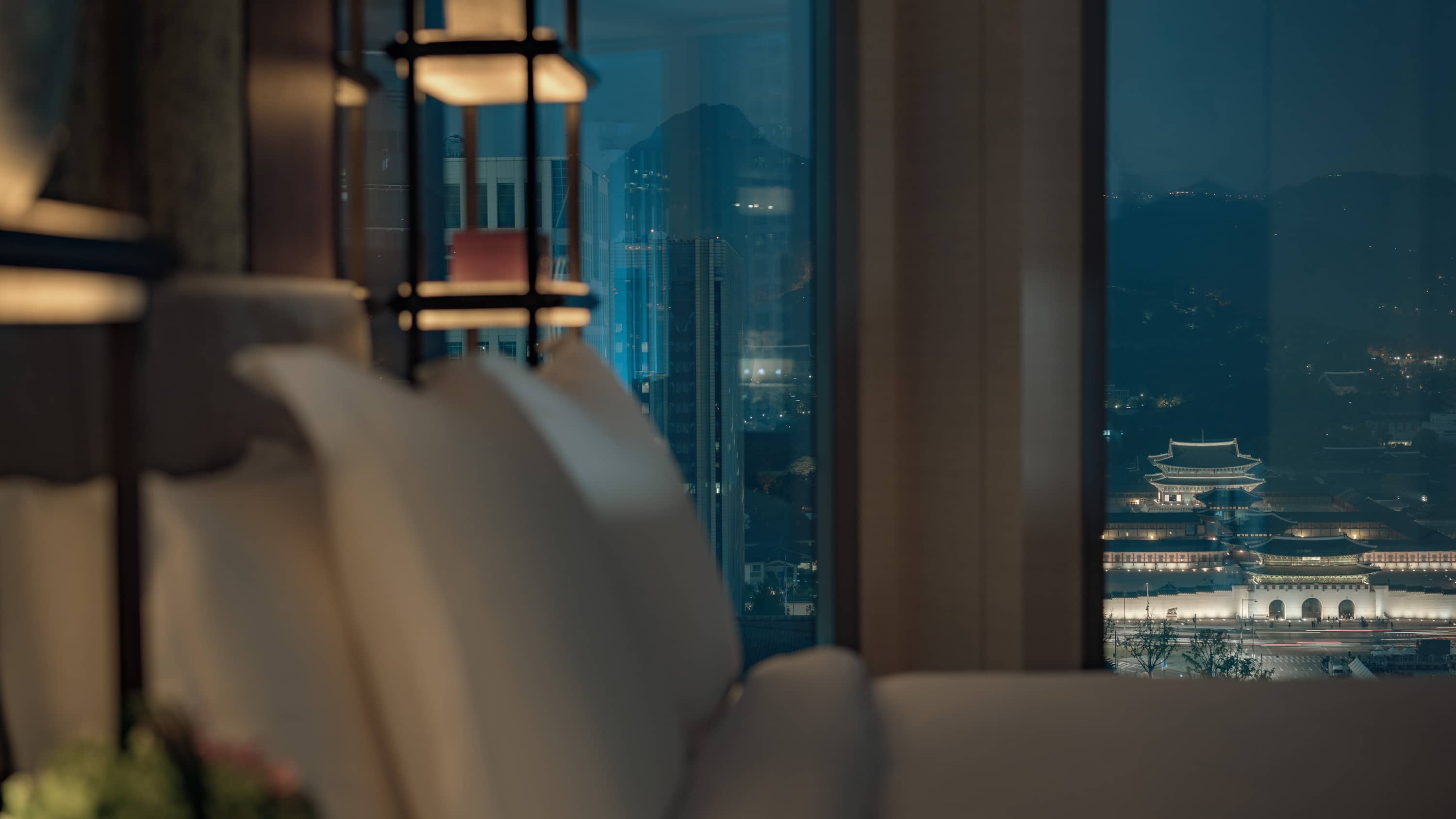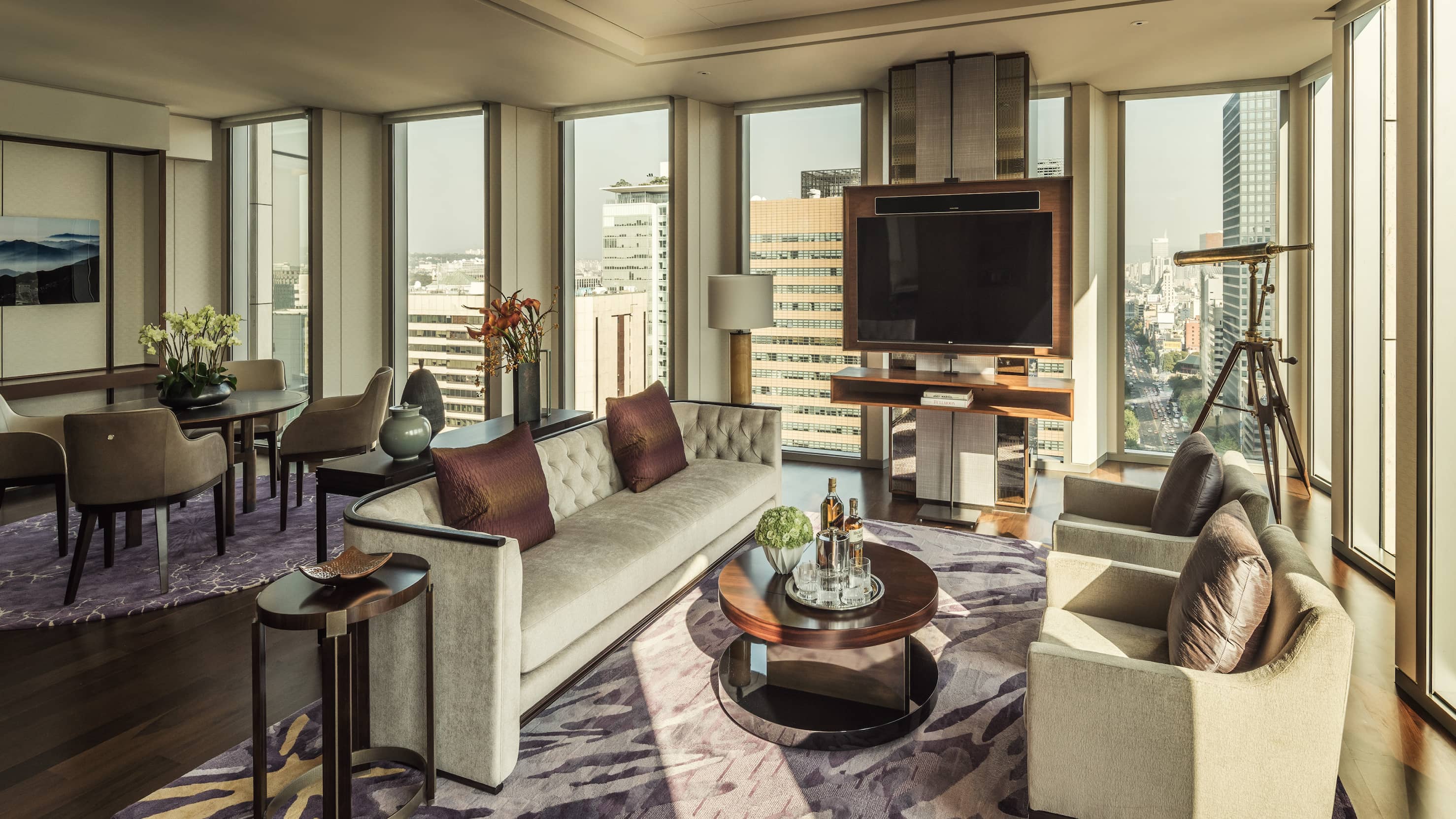 Ambassador Suite
One king bed or two double beds, One crib or one rollaway

115 (m2) 1237.85 (sq.ft.)

3 adults, or 2 adults and 2 children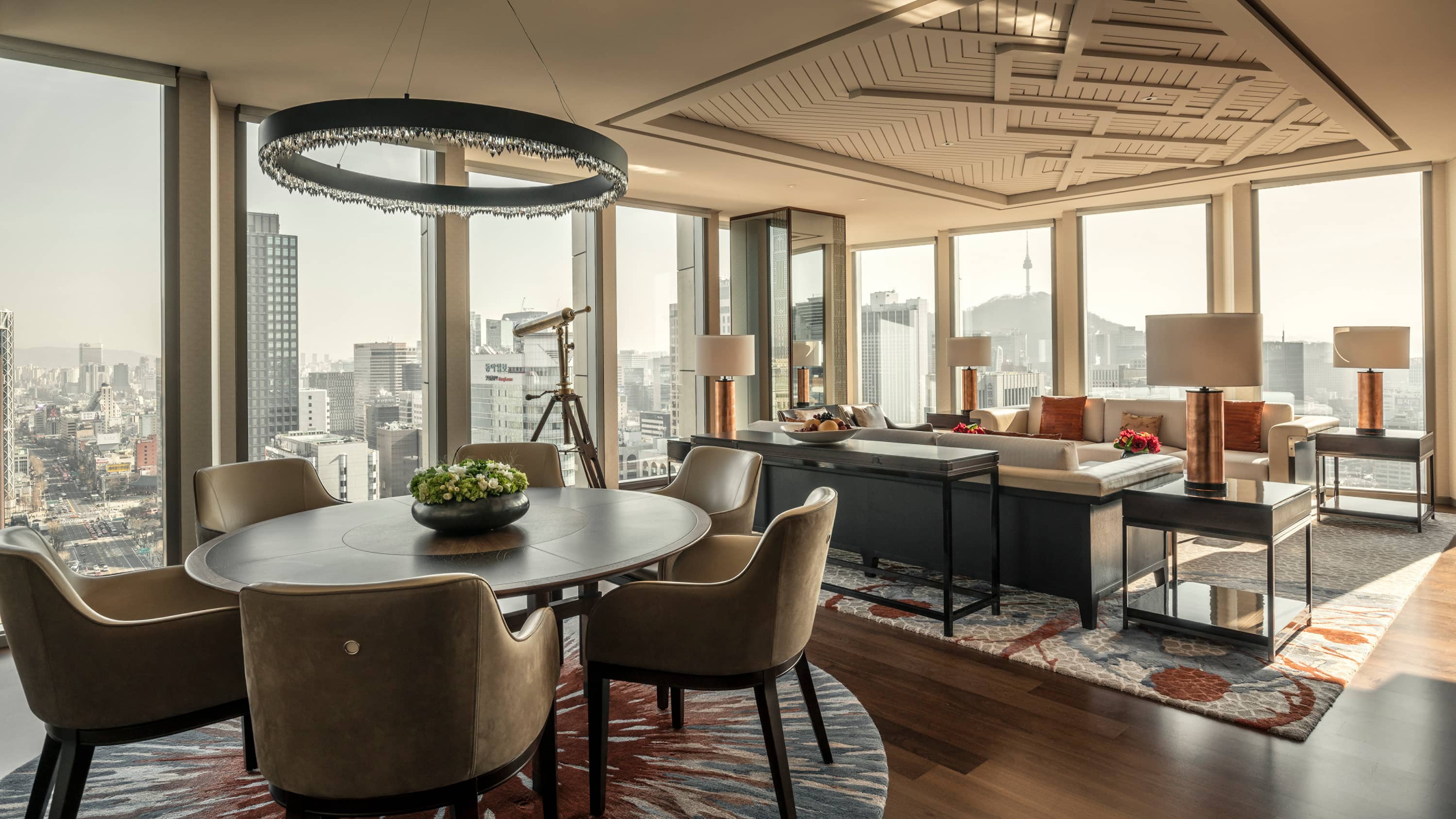 Sejong Two-Bedroom Suite
Two king beds, or one king bed and two double beds, One crib or one rollaway

206 (m2) 2217.36 (sq.ft.)

4 adults, or 2 adults and 2 children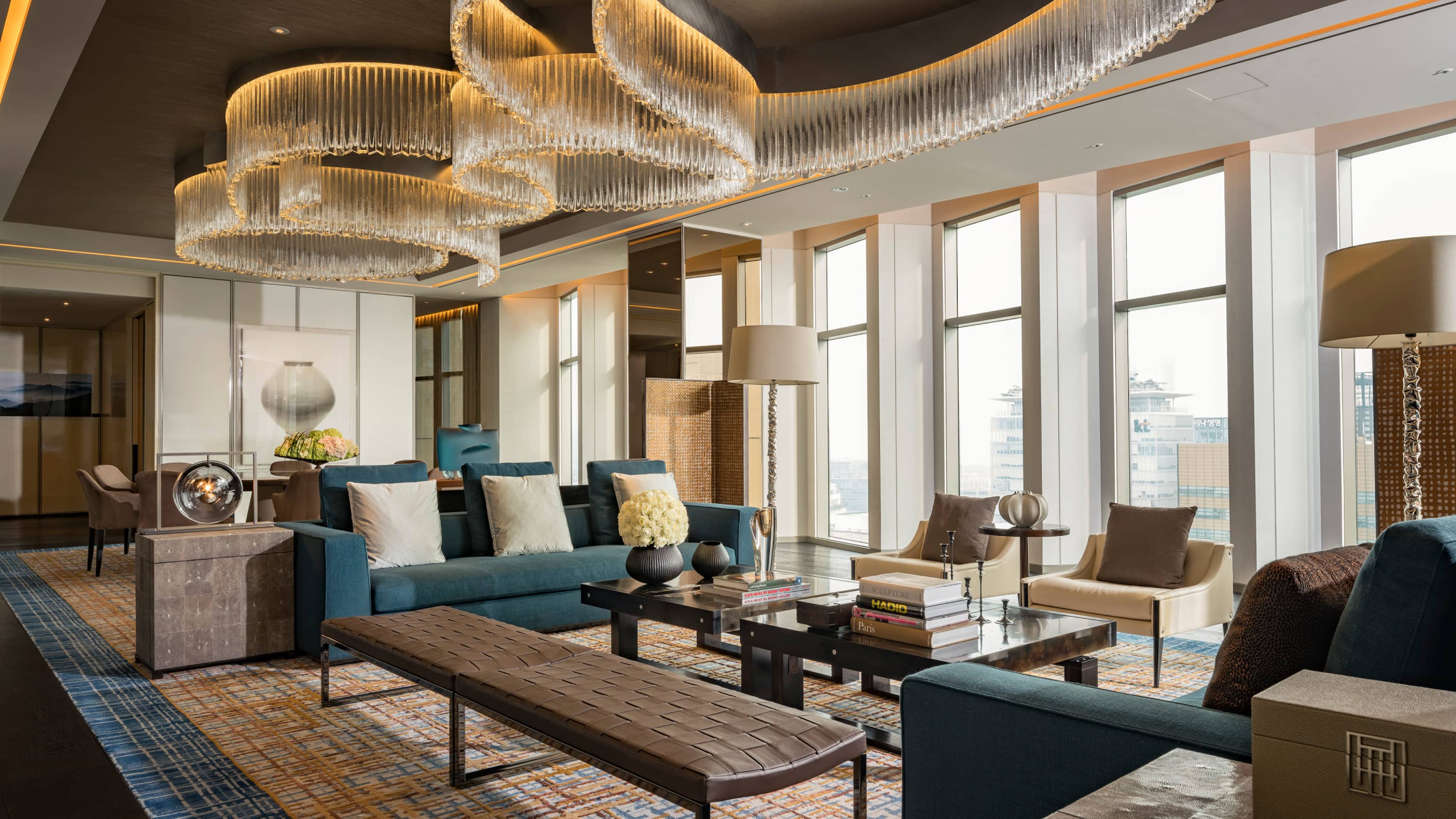 Interior Design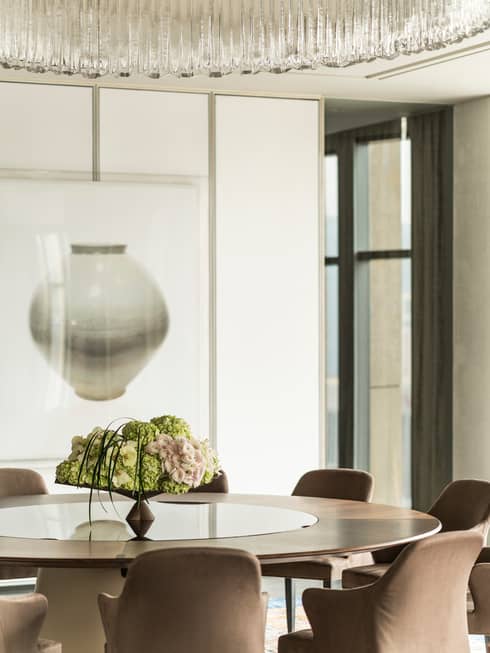 Tradition meets the modern age
Cool and contemporary, each room's décor draws inspiration from Seoul's past while also keeping a keen eye on the future, combining classic Korean nature motifs, traditional ideographs and geometric shapes with a clean, modern aesthetic.
The marriage of classic Korean design and a clean, contemporary aesthetic reflects the city's rich heritage and modern vibe.

LTW Designworks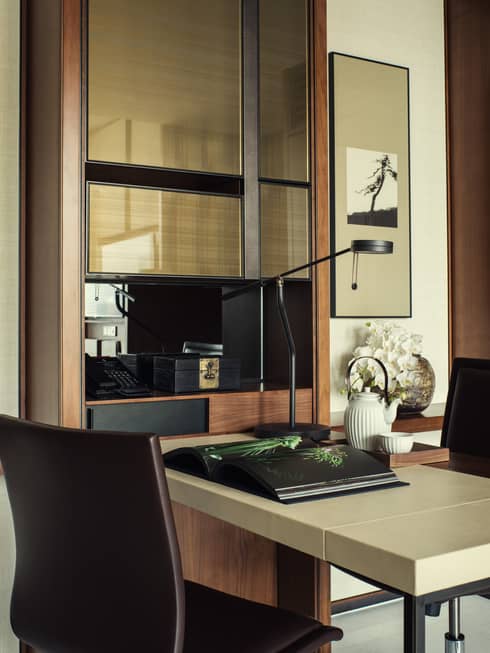 Only the best
You won't find more spacious accommodations anywhere else in the capital. Our guest rooms and suites are the largest in the city and are outfitted with high-tech conveniences, spa-like bathrooms, customizable Four Seasons Beds and floor-to-ceiling windows that flood the interiors with natural light.
Policies
Check-in Time: 3:00 PM Check-out Time: 12:00 PM

If you expect to arrive early in the day and would like immediate access to your room, we recommend booking the room for the prior night to guarantee immediate access. Similarly, for late departures, reserving an additional night will guarantee access to your guest room until you depart. If you choose not to reserve, we will be glad to store your bags and make our fitness facilities available for you to freshen up.

American Express, Visa, MasterCard, JCB, China UnionPay, Diner's Club Credit Card