Guest Rooms (7)
Our stylish and well-appointed Guest Rooms offer the very best in comfort and privacy, while providing a peaceful retreat in which to relax and unwind throughout your stay.
Suites (2)
Ideal for both business trips or family vacations, these expansive Suites provide all the extra space you could need for your stay, with separate sleeping and living spaces.
Specialty Suites (3)
Our premium Specialty Suites are perfect for travelling with family and friends or extended stays, with separate living and sleeping areas and the extra space you need to entertain or unwind.
Featured Amenities
Complimentary premium Wi-Fi
The marriage of classic Korean design and a clean, contemporary aesthetic reflects the city's rich heritage and modern vibe.

LTW Designworks
Interior Design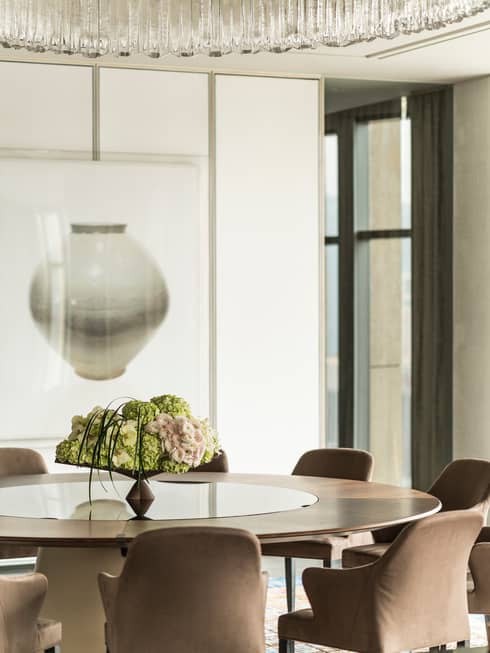 Tradition meets the modern age
Cool and contemporary, each room's décor draws inspiration from Seoul's past while also keeping a keen eye on the future, combining classic Korean nature motifs, traditional ideographs and geometric shapes with a clean, modern aesthetic.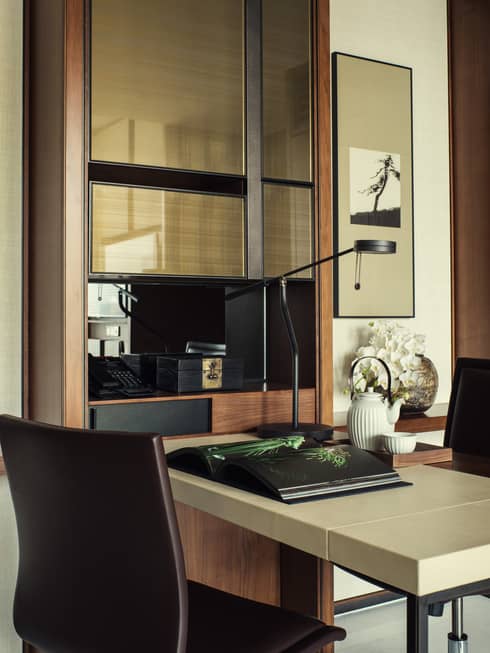 Only the best
You won't find more spacious accommodations anywhere else in the capital. Our guest rooms and suites are the largest in the city and are outfitted with high-tech conveniences, spa-like bathrooms, customizable Four Seasons Beds and floor-to-ceiling windows that flood the interiors with natural light.