With its vibrant, chic and trendy atmosphere, Le George offers the perfect spot to discover the light and modern Mediterranean-style cuisine crafted by Michelin-starred Chef Simone Zanoni – a convivial experience that promotes local sourcing and a sustainable vision of tomorrow's gastronomy.
HOURS
12:30 pm – 2:30 pm

6:30 pm – 11:00 pm
The Team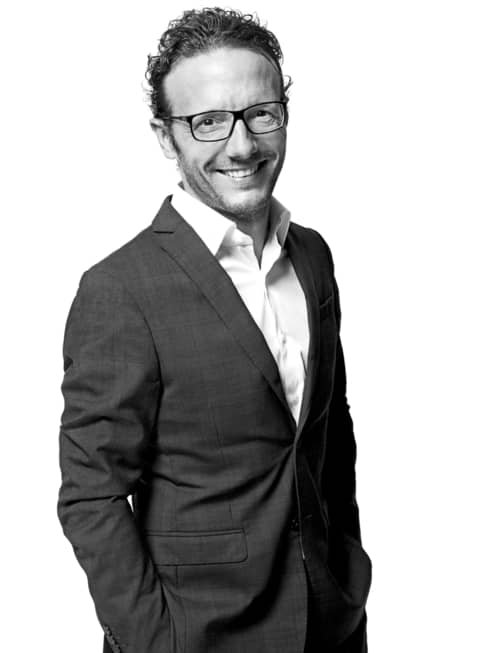 Simone Zanoni
Chef
After years at Gordon Ramsay restaurants, Simone Zanoni became Chef of Le George in September 2016. His distinctive style means a fresh perspective on classic Mediterranean dishes and creating a distinct sense of place on each plate – one that awakens the diner to the world of exquisite, healthy cuisine that lies between the French Riviera and northern Italy.
"A dish becomes memorable when you have put your heart into it and created a journey of flavours."
Michael Bartocetti
Executive Pastry Chef
Talented and creative, Michael Bartocetti is above all a committed and responsible chef. He carefully chooses his suppliers and uses seasonal produce to craft desserts without added sugar that are inspired by the natural world. A finalist at the Best Apprentices of France competition and member of the Michelin best pastry chefs selection since 2019, Michael provides all three gastronomic restaurants with fresh desserts, stirring emotions and celebrating the best of natural ingredients, while mastering the bakery and pastry section of our Hotel's breakfast and famous afternoon tea at La Galerie.
"Raw ingredients provide me with inspiration, triggering my imagination and kindling my desire to use them in my dishes. I use top quality produce, bringing out ingredients' natural tastes and aromas to obtain delicate and harmonious flavours."