A Paris destination in its own right, Le Cinq by Christian Le Squer is synonymous with the apex of French cuisine and the combination of classic ingredients with ambitious, new techniques. Its three Michelin stars are a reflection of the gastronomic experience of a lifetime – in one of the city's most sophisticated dining rooms.
HOURS
Breakfast

Monday – Friday

7:00 am – 10:00 am

Saturday – Sunday

7:00 am – 10:30 am

Lunch

12:30 pm – 2:30 pm

Dinner

7:00 pm – 10:00 pm

Following September 1, Le Cinq will be closed on Sundays and Mondays.
Signature Dishes
Caviar and buttermilk from our Chef's childhood
The Team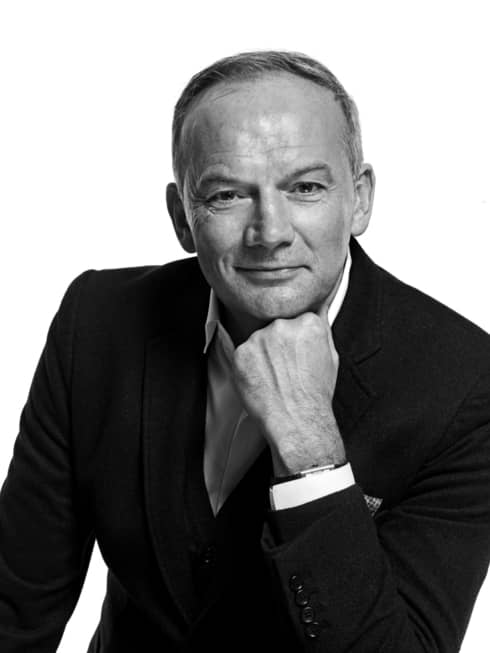 Christian Le Squer
Executive Chef
The amplification of simple ingredients is Chef Christian's life's work. The Brittany-born chef's skill in drawing out delicate flavors has garnered him the most prestigious awards the world of gourmet cuisine has to offer, culminating in Le Cinq's third Michelin star.
"We use the French culinary heritage as a base and bring it up to date. It's a long process, like craftsman's work. It's the pure essence of luxury."
Le George

The elegant dining room of Le George reflects the menu of our Michelin-starred restaurant – light and modern, Mediterranean-style cuisine, designed for sharing, Simone Zanoni's dishes bursting with freshness.

Details

L'Orangerie

Awarded one Michelin star, L'Orangerie offers a new culinary experience served in an intimate setting. The cuisine is light, balanced and feminine, with an emphasis on plant and fish based dishes, as well as dairy. The restaurant's culinary offerings are a nod to the future of dining.

Details