All Food and Drink
The Team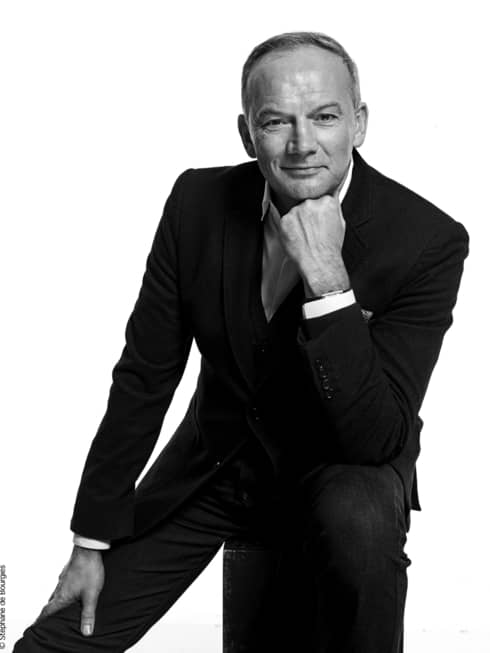 Christian Le Squer
Executive Chef
The amplification of simple ingredients is Chef Christian's life's work. The Brittany-born chef's skill in drawing out delicate flavors has garnered him the most prestigious awards the world of gourmet cuisine has to offer, culminating in Le Cinq's third Michelin star.
"We use the French culinary heritage as a base and bring it up to date. It's a long process, like craftsman's work. It's the pure essence of luxury."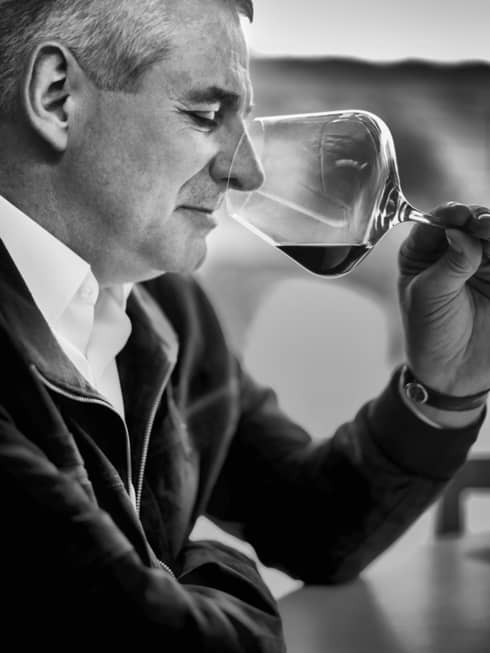 Eric Beaumard
Restaurant Director
Eric's passion for harmonizing wine and food is evident in each culinary creation at Four Seasons, where he has led our three restaurants to numerous accolades and Michelin stars. But he's perhaps most proud of creating Le Cinq's 50,000-bottle wine cellar, which represents the rich diversity of the great vineyards of France and the rest of the world and produces the perfect bottle for every meal.
"Sommellerie' is not only my job but also my passion. I love travelling throughout French vineyards, meeting the wine producers and discovering and tasting new treasures."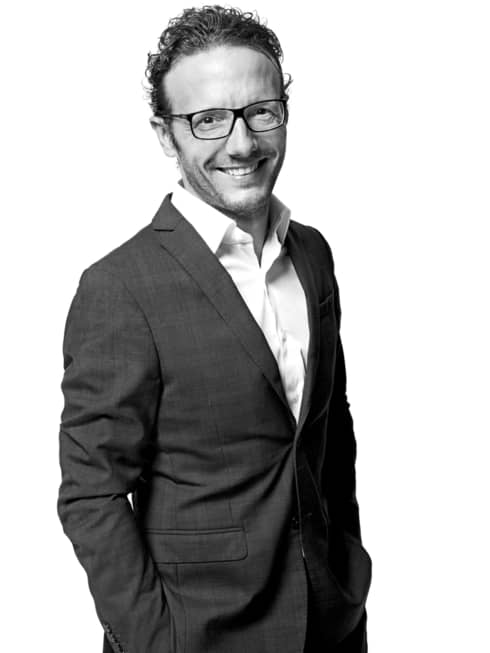 Simone Zanoni
Chef
After years at Gordon Ramsay restaurants, Simone Zanoni became Chef of Le George in September 2016. His distinctive style means a fresh perspective on classic Mediterranean dishes and creating a distinct sense of place on each plate – one that awakens the diner to the world of exquisite, healthy cuisine that lies between the French Riviera and northern Italy.
"A dish becomes memorable when you have put your heart into it and created a journey of flavours."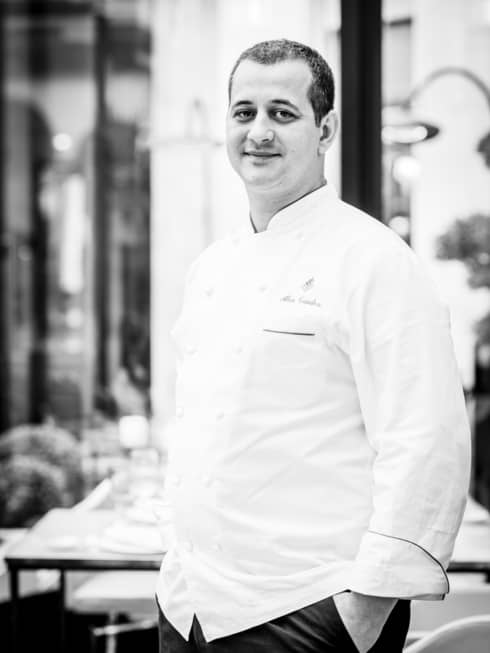 Alan Taudon
Chef
Single Michelin-starred Chef Alan Taudon and former sous-chef of Le Cinq for 8 years; he used to work with Christian Le Squer. As a travel fan, he has imagined a light and healthy approach of cooking. With his plant and fish-based dishes, as well as dairy, the cuisine is balanced and promoting vegetarian dishes enhanced by bold flavours.
"The Hotel is committed to delivering excellence through sustainable food choices. I was very keen on bringing a new culinary expression to L'Orangerie by offering innovative dishes with a nod to the future and well being. Balanced and feminine, my cuisine has plants and fish at its heart."