Awarded one Michelin star, L'Orangerie offers a new culinary experience served in a luminous setting. The cuisine is light, balanced and innovative, with an emphasis on plant- and fish-based dishes, as well as dairy. The restaurant's culinary offerings are a nod to the future of dining.
HOURS
Lunch

12:30 pm – 2:30 pm

Dinner

7:00 pm – 11:00 pm
Signature Dishes
Cripsy Red Mullet Modern Stew, Peppery Horseradish

Chestnut honey, Saffron Granola
The Team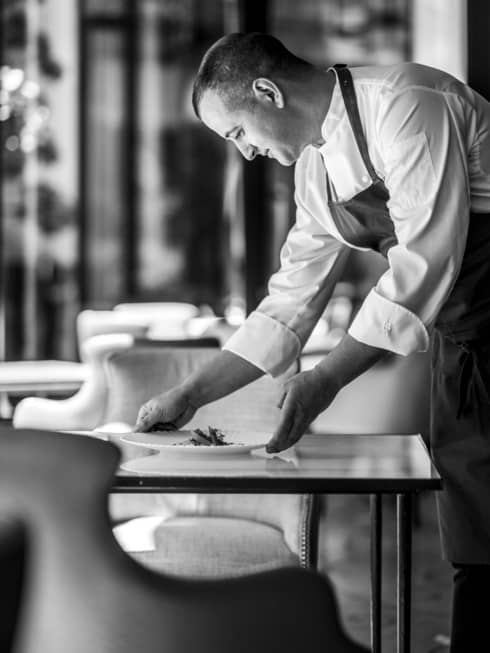 ALAN TAUDON
Chef
Michelin-starred Chef Alan Taudon has imagined a light and creative approach of cooking for L'Orangerie restaurant since 2018. His impressive technical skills keep promoting a delicate and modern cuisine, enhanced by bold flavours.
"Committed to delivering excellence through sustainable food choices, I was very keen on bringing a new culinary expression to L'Orangerie by offering innovative plant and fish-based dishes."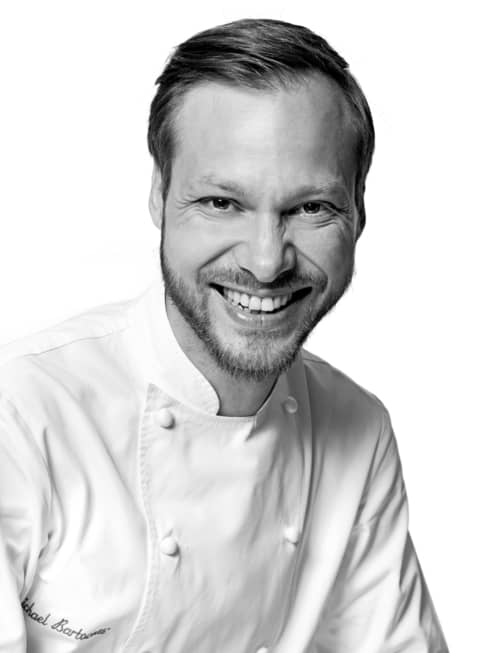 Michael Bartocetti
Executive Pastry Chef
Talented and creative, Michael Bartocetti is above all a committed and responsible chef. He carefully chooses his suppliers and uses seasonal produce to craft desserts without added sugar that are inspired by the natural world. A finalist at the Best Apprentices of France competition and member of the Michelin best pastry chefs selection since 2019, Michael provides all three gastronomic restaurants with fresh desserts, stirring emotions and celebrating the best of natural ingredients, while mastering the bakery and pastry section of pir Hotel's breakfast and famous afternoon tea at La Galerie.
"Raw ingredients provide me with inspiration, triggering my imagination and kindling my desire to use them in my dishes. I use top-quality produce, bringing out ingredients' natural tastes and aromas to obtain delicate and harmonious flavours."