The best trips are the ones that resonate long after our suitcases are unpacked, because they've changed us in a profound way. We've returned home different from the way we were before we left. We see the world – and ourselves – in a new way.
This new outlook on the world is due, in part, to the way we interact with it during our journeys. That's where Four Seasons comes in, offering unique and immersive experiences that engage all the senses so you can more deeply connect with the destination. Whether you're looking to dive into local culture or history or to find a new way to relax and recharge, these Four Seasons activities will help you see with fresh eyes.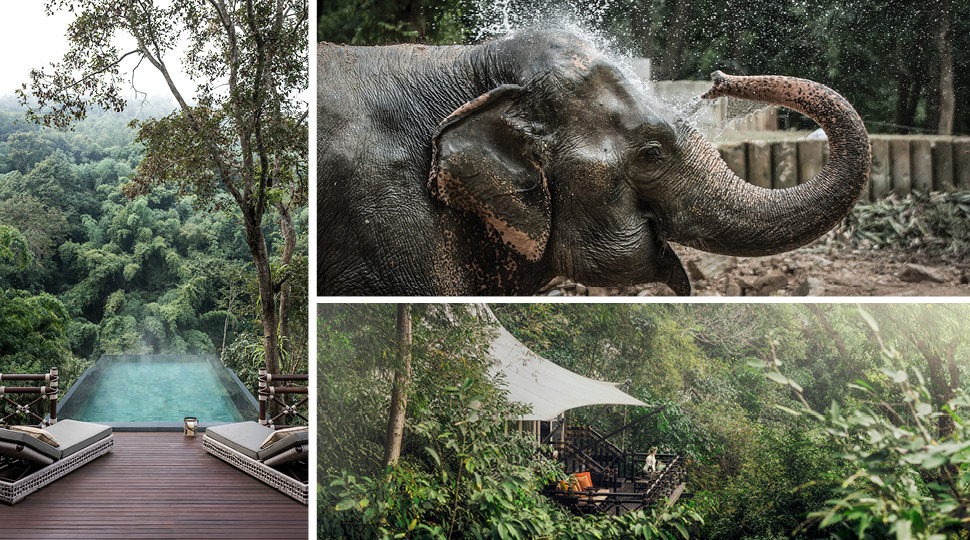 Adventures That Shift Your Perspective
Even the smallest moments can lead to a big shift in our outlook – so imagine the impact of the gentle giants who live in the jungle that surrounds Four Seasons Tented Camp Golden Triangle. Accompany a mahout guide through grasslands to the river, where the elephants play. Watch them splash about as you learn their stories – many were rescued from Thailand's crowded city streets – and discover their distinct personalities, a lesson in building trust and letting go.
Meet the Tented Camp elephants
Step back in time at the new San Domenico Palace, Taormina, a Four Seasons Hotel: The Palace itself was originally a 14th-century convent, and its ancient architecture and rich character are on full display, with traditional cloisters, choir stalls, restored frescoes, and artefacts and relics on exhibit in the Galleria. Take in panoramic views of Mount Etna and the Ionian Sea, and then see more with a guided tour of Sicily's varied history. Observe the influence of a series of cultures in landmarks like the ancient Greek theatre, the Palazzo Corvaja and Piazza IX Aprile, all engaging connections between the past, present and future.
Explore the island's rich history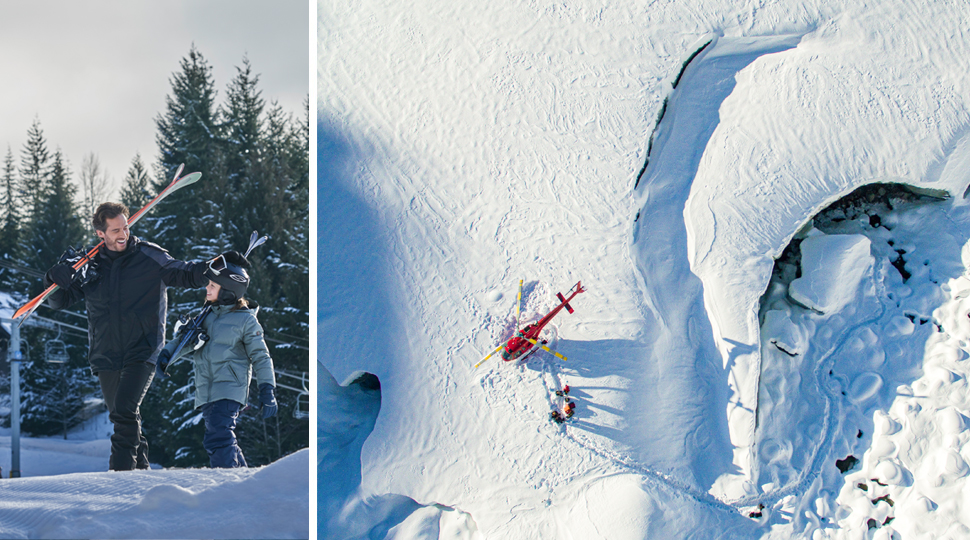 Four Seasons Resort and Residences Jackson Hole is surrounded by some of America's most rugged peaks, celebrated ski runs and breathtaking scenery – the gateway to both Grand Teton and Yellowstone National Parks. The sky is the limit when it comes to adventure – literally: The Ski Concierge will have your gear ready and waiting as you hop into a private helicopter for a full day of skiing or snowboarding at 12,000 to 15,000 vertical feet. Get a new perspective on the world as you gaze down at fresh, untracked powder stretching as far as you can see, challenging you to embrace heart-pounding adventure.
Get ready for year-round adventure

Cultural Immersion That Stays With You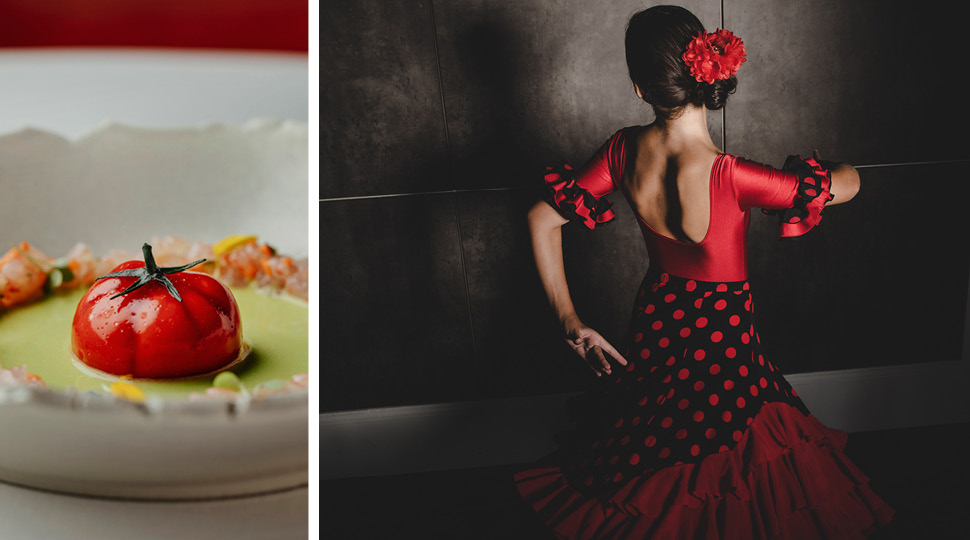 Step into any of Madrid's tablaos and you'll discover the city's wildly popular pastime: flamenco dance. But to truly understand the rhythm of this Andalusian dance form, try its steps yourself – let the Concierge at the new Four Seasons Hotel Madrid arrange private flamenco lessons. Stamp and tap your way to a new level of cultural understanding, set to the fiery chords of a Spanish guitar.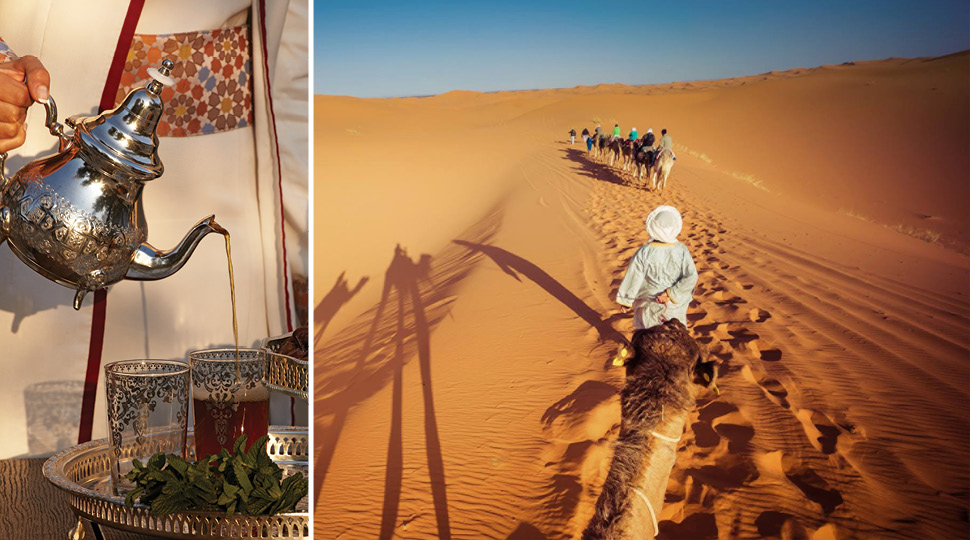 Escape the noise of everyday life and discover the vast stillness of the Agafay desert, about 45 minutes from Four Seasons Resort Marrakech. Set out with a Resort guide on camels to experience the desert's faded orange landscape. As your surroundings shift from rocky flats to half-melted hills, you'll discover time for introspection. Afterwards, return to the Resort, nibble on ghoriba cookies and sip tiny glasses of mint tea as you reflect on the clarity that comes from a day outdoors.
Enjoy the beauty of the desert

Rejuvenation That May Also Heal Body and Mind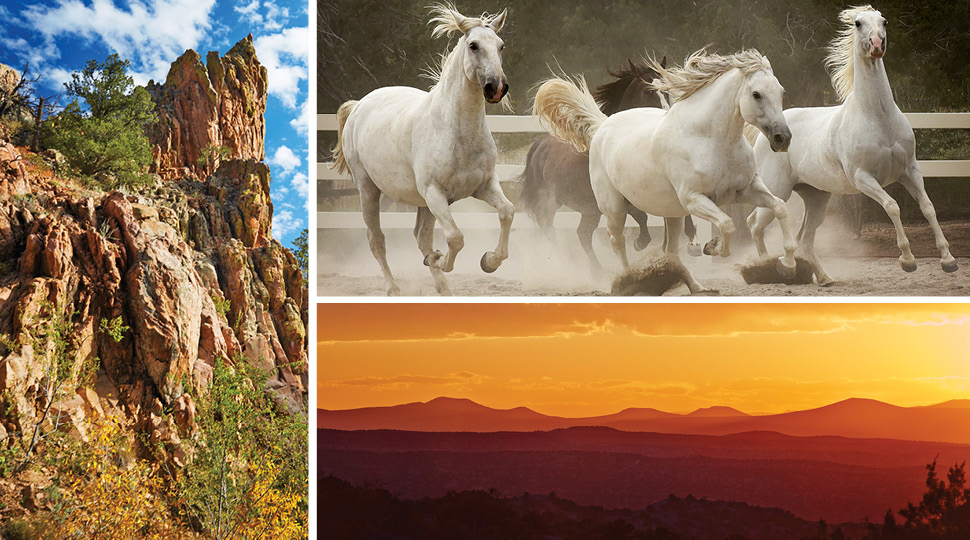 Harness the power of the herd at Four Seasons Resort Rancho Encantado Santa Fe: The Equus Experience pairs guests with horses for leadership training and personal and spiritual growth through equine interaction. Soak in breathtaking views of the Sangre de Cristo Mountains as you break down boundaries and interact with the animals, learning to coach and guide without fuss or drama. As you learn more about working with the horses, you'll discover you're learning more about yourself, and you might just come away with fresh insights that can affect how you love, live and lead once you're back home.
Indulge in a holistic wellness retreat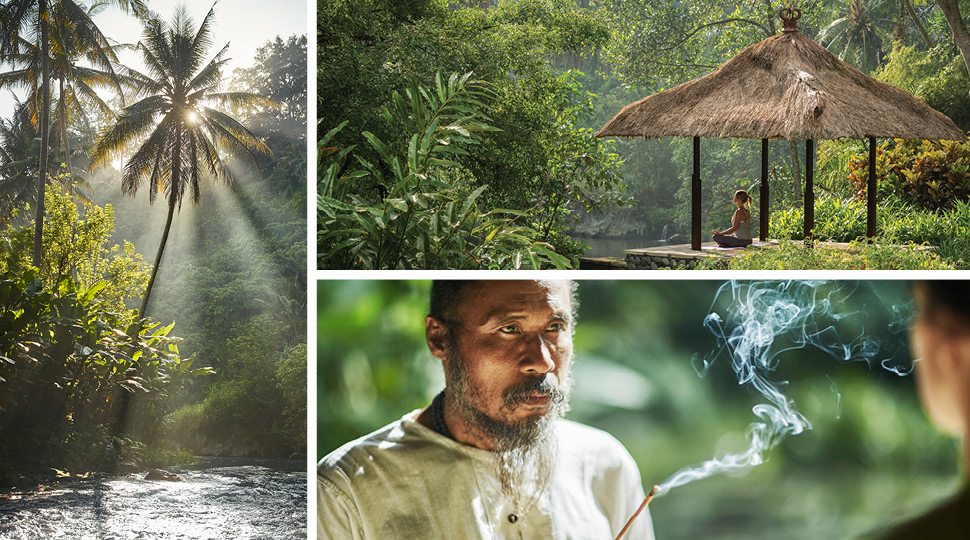 Hidden in the lush jungle greenery overlooking the Ayung River Valley, the thatched-roof Sacred River Spa at Four Seasons Resort Bali at Sayan is a serene, nurturing environment ideal for restoring balance to body, mind and spirit. Traditional Balinese chakra ceremonies are meant to align you with the energy of the Earth: The Muladhara ceremony will use singing bowls and deep, slow massage to cleanse your root chakra, said to bring inner peace and help you embrace your full potential. The Swadhisthana ceremony combines meditation and massage to balance the sacral chakra, helping you tap into your creativity and to encourage connection.
Balance your mind, body and soul
YOUR JOURNEY BEGINS HERE
Where will your explorations take you?