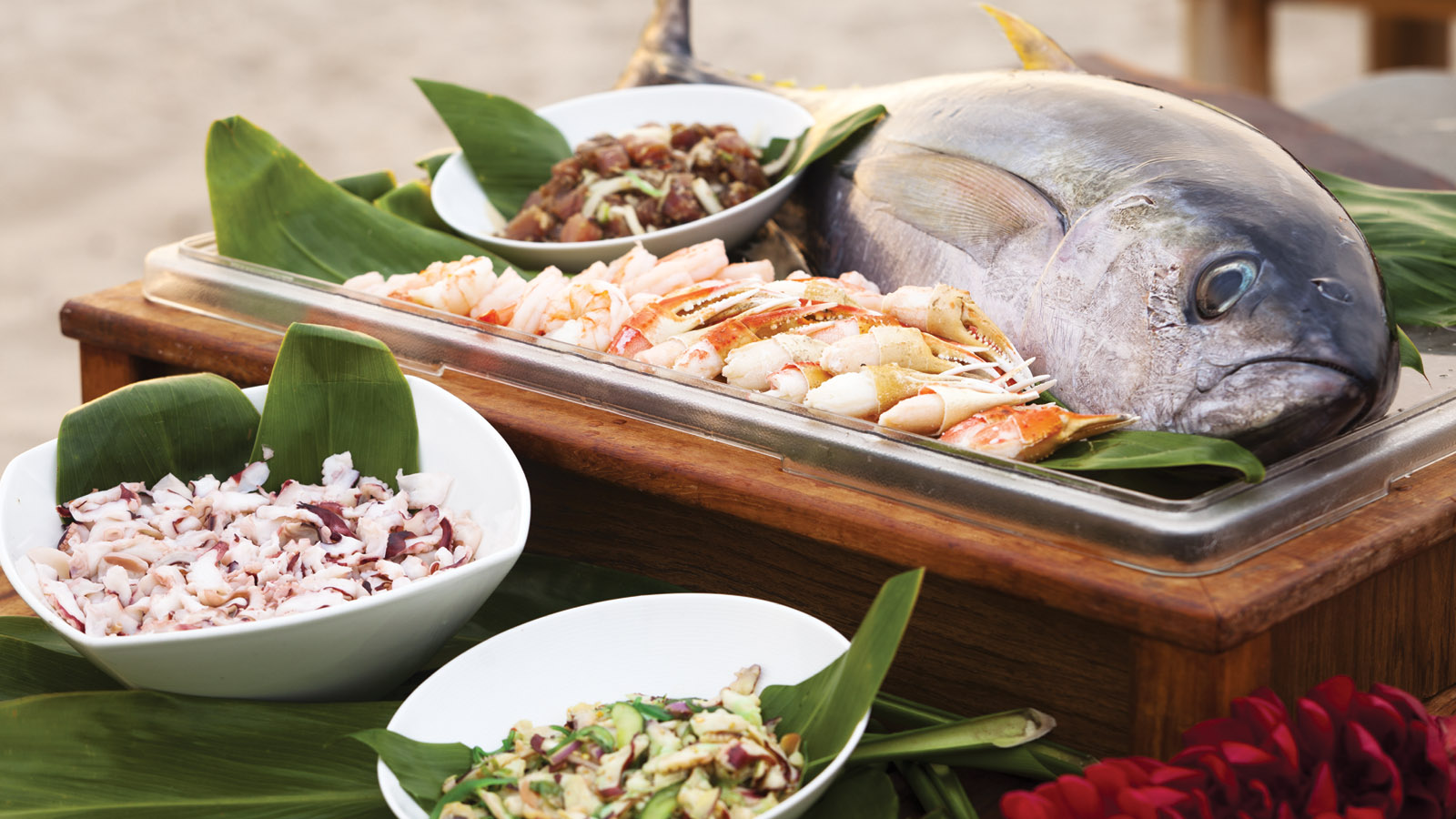 Our Seasonal Events highlight our culinary team's creative mastery. These special holidays and restaurant cuisine themed nights remain aligned with the culinary philosophy at the Resort – featuring dishes guaranteed to contain the freshest, most sustainable ingredients from over 160 local farms.
Porchetta Night

WEDNESDAYS AT BEACH TREE, 5:30 PM – 8:00 PM

Enjoy our house-cured porchetta, roasted then grilled over kiawe wood, and plated over a bed of braised cannellini and piperade. Savour a trio of accompaniments – including horseradish crema, calamansi preserve and salsa verde, created by Chef de Cuisine Edward Higgins. Choose to share the porchetta with your party, or enjoy it as an entree, harmoniously paired with a glass of Italian wine. 47 USD per order. For reservations, please contact our Concierge at (808) 325-8000.