Join Chef Daniel Calvert for dynamic French cuisine, crafted with a light touch and plated with precision at Michelin-starred SÉZANNE. Our show kitchen invites you to engage with the cooking journey, while Andre Fu's interiors speak a language of relaxed luxury. With seasonally updated menus, an eclectic Champagne selection, and classical desserts by Pastry Chef Elwyn Boyles, there is always something new to discover.
Awards
Ranked #17 on Asia's 50 Best Restaurants List 2022
Ranked #82 on The World's 50 Best Restaurants List 2022: 51-100
Hours
Lunch

Wednesday to Sunday, 12:00 noon – 1:30 pm

Dinner

Wednesday to Sunday, 6:00 pm – 7:30 pm (Last seating)
Featured Dishes
Tsar Imperial Ossetra Caviar

with Avocado and Sudachi

with Shiro Ebi and Piedmont Hazelnuts

Yellow Celery, Tsar Imperial Ossetra Caviar
Meet the Team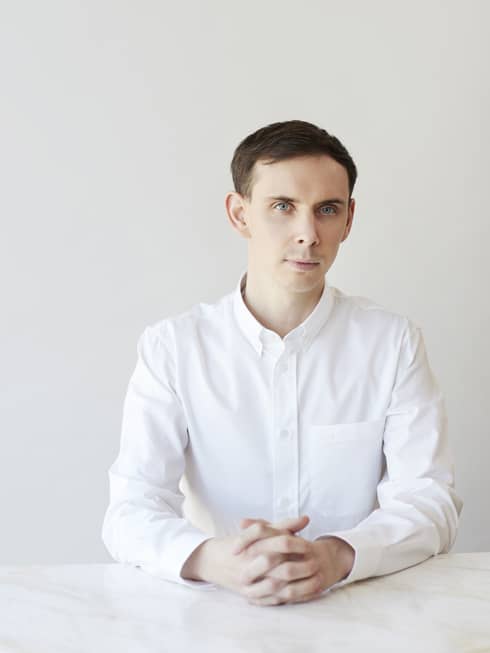 Daniel Calvert
Chef
From a low-key commuter town in southeast England to star-studded kitchens in London, Paris, New York and Hong Kong, Daniel Calvert's self-propelled rise to stardom is the stuff of dreams. He crossed the Atlantic to hone his skills as sous chef at Per Se in New York City, followed by a placement at Epicure at Le Bristol in Paris – both reputed establishments with three Michelin stars. Living and working across several of the world's culinary capitals has made Daniel an open-minded chef, with a willingness to embrace versatile cultural influences and ingredients.
"Consistency is the key. Anyone can do something great once. Success lies in doing the same things over and over again, striving for excellence in every plate."
Simone Macri
Restaurant Manager
Like many Italians, Simone Macri possesses an inherent appreciation for good food. Fascinated by the symbiotic relationship between food and wine, he embarked on a sommelier course while still working as a hotel concierge. As he delved deeper into the world of gastronomy, Simone's newly-sparked interest was transformed into a calling. As Restaurant Manager at SÉZANNE, Simone Macri relishes the challenge of delivering gastronomy at the highest level.
"People come to a restaurant like SÉZANNE for different reasons. Whether it's a once-in-a-lifetime celebration or simply a foodies' night out, it is our privilege to create a memorable dining experience for every guest."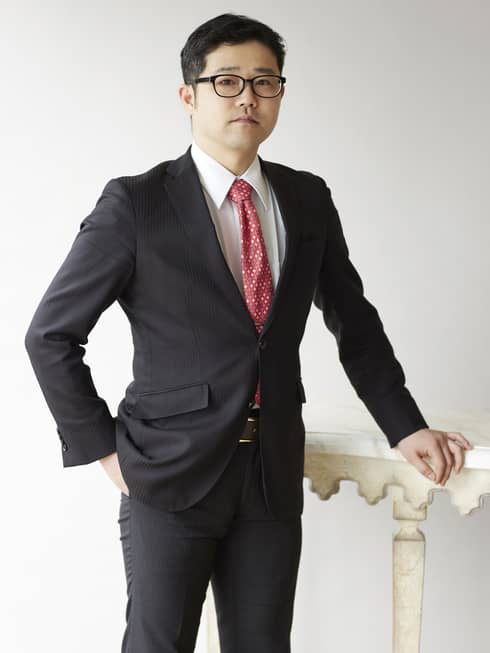 NOBUHIDE OTSUKA
Sommelier
A passion for food, drink and hospitality has imbued Nobuhide's world for as long as he can remember. Nobuhide was first introduced to fine wines while in France – his school owned its own Château winery. Spending over 15 years at two Michelin-starred restaurants, Nobuhide steadily raised from assisting the sommelier to overseeing the restaurant as Maître d'Hôtel and became the head sommelier at Beige Alain Ducasse in Tokyo in 2012. Nobuhide works closely with the culinary team to understand the philosophy behind each dish at SÉZANNE, where he pictures the food and wine together as a full circle to provide a complexity of flavour working in perfect harmony.
"Where a wine comes from defines so much of it, of course – but so does where you are when you drink it."
MAISON MARUNOUCHI

Meet, connect and mingle at our bright and airy Parisian-style bistro, offering a warm welcome at any time of day with views of the Shinkansen bullet trains and glittering cityscapes. Michelin-distinguished Chef Daniel Calvert presents a dynamic menu of bistro classics and all-time favourites, ideal for power meetings, relaxed brunches and lively celebrations alike.

Details

In-Room Dining

Ideal for time-zone–hopping travellers, impromptu meetings or quiet nights in, our in-room menu features everything from French cuisine to the Zen-like charm of a Japanese breakfast, making dining in your room a special occasion at any time of the day.

Details

The Bar and Champagne Lounge

Framed by gliding Shinkansen trains and the iconic Tokyo cityscapes, The Bar and Champagne Lounge is a stylish and intimate gathering spot to catch up, relax and dine in style. Perfect for after-work drinks, pre-dinner aperitivo or a nightcap, Bartender Koichi Urata presents creative cocktails and refined classics along with an eclectic selection of champagnes by the glass, curated by Sommelier Nobuhide Otsuka. Enhance your experience with caviar and delectable cuisine by internationally acclaimed chef Daniel Calvert.

Details