All Food and Drink
French Bistro

MAISON MARUNOUCHI

Meet, connect and mingle at our bright and airy Parisian-style bistro, offering a warm welcome at any time of day with views of the Shinkansen bullet trains and glittering cityscapes. Michelin-distinguished Chef Daniel Calvert presents a dynamic menu of bistro classics and all-time favourites, ideal for power meetings, relaxed brunches and lively celebrations alike.

Join Chef Daniel Calvert for dynamic French cuisine, crafted with a light touch and plated with precision at two-Michelin-starred SÉZANNE. Our show kitchen invites you to engage with the cooking journey, while Andre Fu's interiors speak a language of relaxed luxury. With seasonally updated menus, an eclectic champagne selection, and classical desserts by our pastry team, there's always something new to discover.

Champagne and Cocktails

The Bar and Champagne Lounge

Framed by gliding Shinkansen trains and the iconic Tokyo cityscapes, The Bar and Champagne Lounge is a stylish and intimate gathering spot to catch up, relax and dine in style. Perfect for after-work drinks, pre-dinner aperitivo or a nightcap, our bartending team presents creative cocktails and refined classics along with an eclectic selection of champagnes by the glass, curated by Sommelier Nobuhide Otsuka. Enhance your experience with caviar and delectable cuisine by internationally acclaimed chef Daniel Calvert.

In-Room Dining

Ideal for time-zone–hopping travellers, impromptu meetings or quiet nights in, our in-room menu features everything from French cuisine to the Zen-like charm of a Japanese breakfast, making dining in your room a special occasion at any time of the day.

Marunouchi at Home

Takeaway

Enjoy seasonal tastes in the comfort of your home. A selection of gift items is also available.
Great food, great company – there's no better combination. From guided fish market tours, to intimate whiskey experiences, light up your stay with our tailored collection of inspiring gourmet adventures.
Featured Culinary Experience
Savour seasonal afternoon tea specialties curated by our pastry team, alongside views of the Tokyo cityscapes and Shinkansen bullet trains.

Learn More
Events
Available for dinner

Harmony of Tastes at Maison Marunouchi

Delight in the essence of a Parisian bistro with a four-course experience. Choose from array of canapés, appetizers, entrées and desserts, each accompanied by a cup of coffee or tea. JPY 7,000 per person.

Reserve now

Free-flow plan at Maison Marunouchi

Elevate your evening with canapé selections paired with 90 minutes of complimentary beer or red, white or sparkling wine, alongside views of Tokyo Station and Shinkansen trains. JPY 6,500 for two hours of reserved seating. Drinks must be ordered at least 30 minutes prior to your departure time.

Reserve now

Weekday express lunch at Maison Marunouchi

Our weekday lunch set is perfect for a power lunch or casual meetup with friends. Choose your favourite appetizer and entrée, or opt for an entrée and dessert, accompanied by complimentary coffee or tea. JPY 5,000.

Reserve now
Meet the Team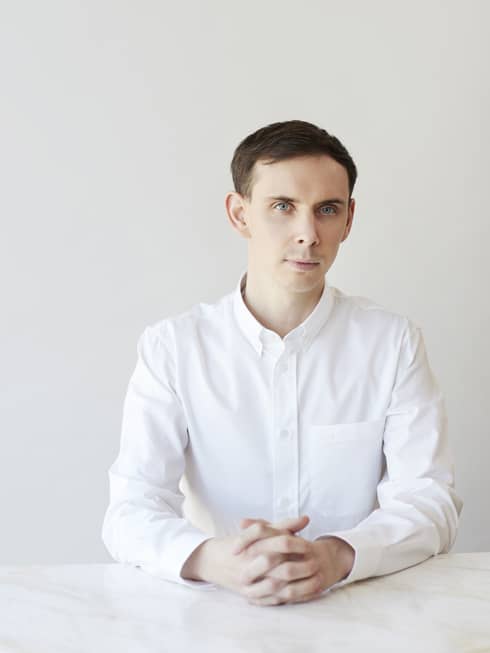 Daniel Calvert
Chef
From a low-key commuter town in southeast England to star-studded kitchens in London, Paris, New York and Hong Kong, Daniel Calvert's self-propelled rise to stardom is the stuff of dreams. He crossed the Atlantic to hone his skills as sous chef at Per Se in New York City, followed by a placement at Epicure at Le Bristol in Paris – both reputed establishments with three Michelin stars. Living and working across several of the world's culinary capitals has made Daniel an open-minded chef, with a willingness to embrace versatile cultural influences and ingredients.
"Consistency is the key. Anyone can do something great once. Success lies in doing the same things over and over again, striving for excellence in every plate."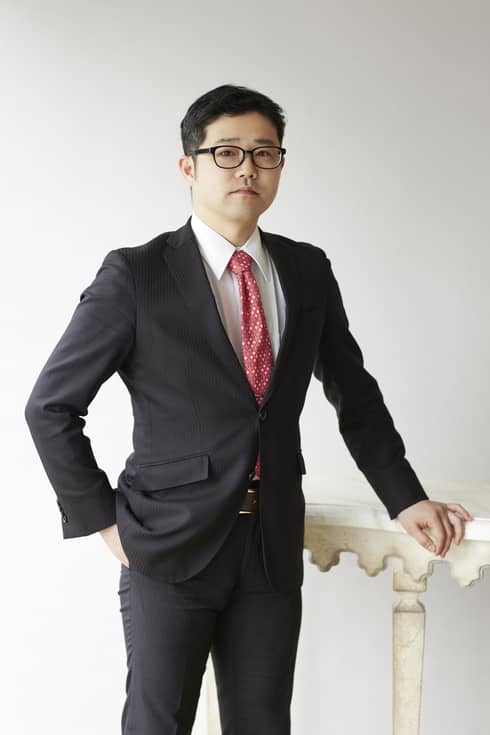 NOBUHIDE OTSUKA
Sommelier
A passion for food, drink and hospitality has imbued Nobuhide's world for as long as he can remember. Nobuhide was first introduced to fine wines while in France – his school owned its own Château winery. Spending over 15 years at two Michelin-starred restaurants, Nobuhide steadily raised from assisting the sommelier to overseeing the restaurant as Maître d'Hôtel and became the head sommelier at Beige Alain Ducasse in Tokyo in 2012. Nobuhide works closely with the culinary team to understand the philosophy behind each dish at SÉZANNE, where he pictures the food and wine together as a full circle to provide a complexity of flavour working in perfect harmony.
"Where a wine comes from defines so much of it, of course – but so does where you are when you drink it."
Raul Savi
Chef
With a passion for making the most of every ingredient, Chef Raul Savi brings a "nose-to-tail" and "root-to-shoot" approach to MAISON MARUNOUCHI. Blending a classical culinary background with fresh enthusiasm, Chef Savi is elevating the offerings at our dynamic French bistro, with a focus on high-quality meats and preserved foods. Prior to joining the Four Seasons team, Savi made his mark at a two-Michelin-starred restaurant in Whatley Manor, England, along with playing an instrumental role in the launch of an innovative food truck by the Chef Niall Keating. Chef Savi's philosophy continues to be centred around a deep respect for ingredients.
"Life as a chef is filled with never-ending learning and discovery. Food has a way of surprising you, and I like surprises!"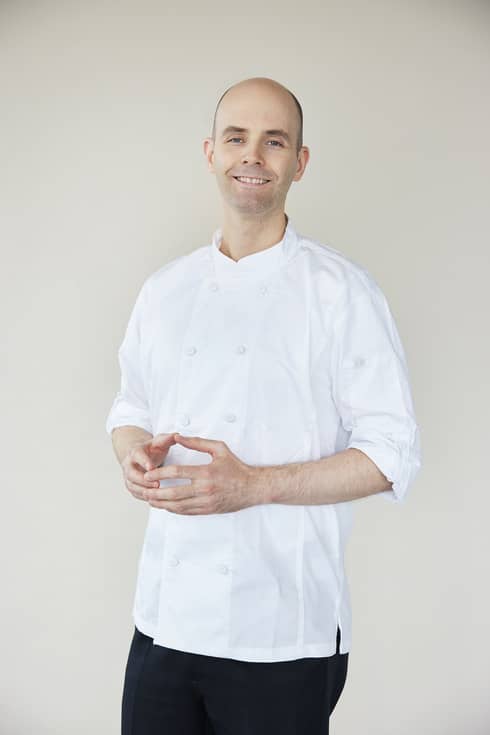 Patrick Thibaud
Executive Pastry Chef
With more than 17 years in the world of haute pastry, Pastry Chef Patrick Thibaud brings a finely honed sweet sensibility to Four Seasons Hotel Tokyo at Marunouchi. Marrying diligent precision with fresh creativity, his pastry-making approach is centred around "the architecture of taste," a complex yet seamless confluence of multiple flavours and textures that unfold with each bite, keeping the palate engaged and interested. At MAISON MARUNOUCHI, the focus is on "the French connection," classical desserts reimagined with playful touches and interactive elements. Chef Thibaud finds the entire process of bringing a new idea to life deeply satisfying, from brainstorming and recipe-testing to working together with his team to deliver a dessert that evokes smiles of delight and wonder.
"Being a pastry chef in Japan is an absolute pleasure, thanks to the availability of incredible ingredients and the focus on grasping each and every technique."