A Paris destination in its own right, Le Cinq by Christian Le Squer is synonymous with the apex of French modern and elegant cuisine, paired with the rarest wines selected by award-wining Head Sommelier Eric Beaumard. Its three Michelin stars are a reflection of the gastronomic experience of a lifetime – in one of the city's most majestic dining rooms.
HOURS
Dinner

Tuesday – Saturday

7:00 pm – 10:00 pm
Signature Dishes
Caviar and buttermilk from our chef's childhood

With truffle, ham and artichokes

Poached in iodized vinegar broth

With warm mayonnaise and buckwheat pancakes
The Team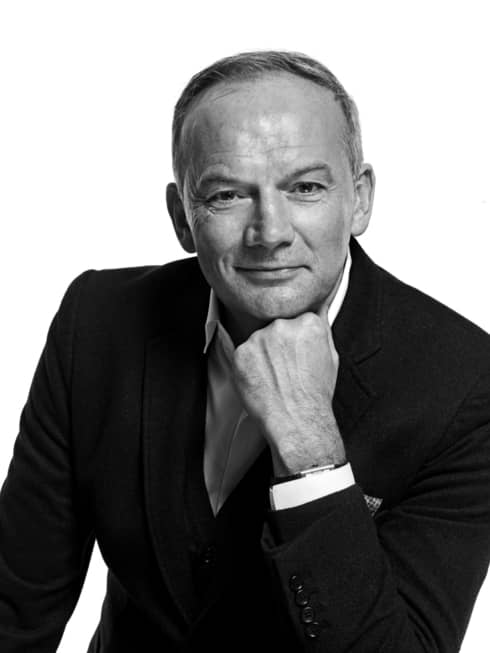 Christian Le Squer
Executive Chef
The amplification of simple ingredients is Chef Christian's life's work. The Brittany-born chef's skill in drawing out delicate flavors has garnered him the most prestigious awards the world of gourmet cuisine has to offer, culminating in Le Cinq's third Michelin star.
"We use the French culinary heritage as a base and bring it up to date. It's a long process, like craftsman's work. It's the pure essence of luxury."
Eric Beaumard
Restaurant Director
Eric's passion for harmonizing wine and food is evident in each culinary creation at Four Seasons, where he has led our three restaurants to numerous accolades and Michelin stars. But he's perhaps most proud of creating Le Cinq's 50,000-bottle wine cellar, which represents the rich diversity of the great vineyards of France and the rest of the world and produces the perfect bottle for every meal.
"Sommellerie' is not only my job but also my passion. I love travelling throughout French vineyards, meeting the wine producers and discovering and tasting new treasures."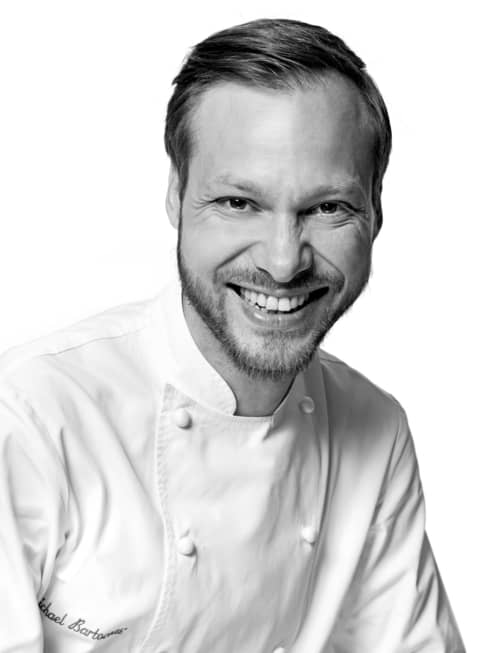 Michael Bartocetti
Executive Pastry Chef
Talented and creative, Michael Bartocetti is above all a committed and responsible pastry chef. He carefully chooses his suppliers, favouring small farms that promote sustainable and responsible agriculture. He experiments with innovative flavours and techniques, resulting in perfectly prepared creations.
"Raw ingredients provide me with inspiration. I use top quality produce, bringing out ingredients' natural tastes and aromas to obtain delicate and harmonious flavours."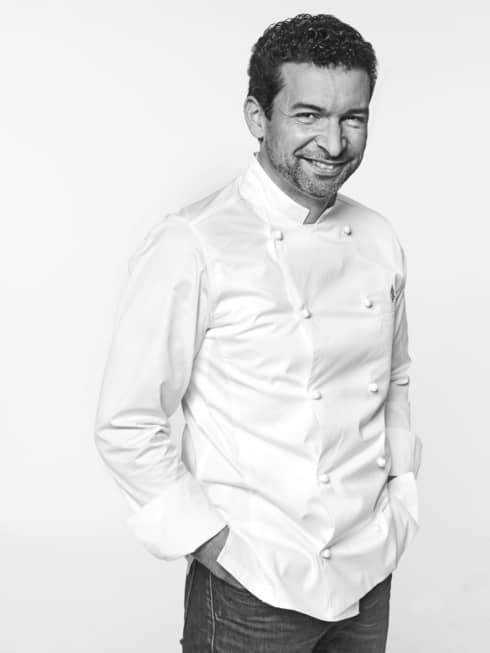 Guillaume Cabrol
Head Baker
A truly talented chef, Guillaume Cabrol is a humble perfectionist charged with sensitivity and commitment to crafting outstanding bespoke creations. Today, he puts his talents at the service of the entire palace and daily oversees the bread and pastry offer of the hotel breakfast at Le Cinq***, Le George*, L'Orangerie* and La Galerie while also managing the Room Service operation.
"Attentive to the right taste, I pay particular attention to the ingredients, working closely with small producers and farms with a sustainable approach."