Enjoy this upscale and relaxing beachside restaurant that highlights an eclectic blend of locally-sourced Caribbean and American cuisines with a bar focused around a noteworthy selection of wines and cocktails.
Hours
Lunch

11:00 am – 4:00 pm

Dinner

6:00 pm – 9:00 pm

Bar

11:00 am – 11:00 pm

Bar Bites

4:00 pm – 11:00 pm
Meet The Team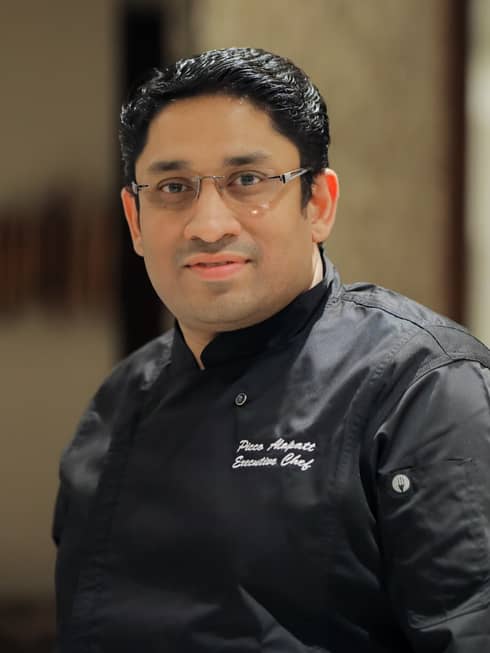 Picco Alapatt
Executive Chef
With more than 20 years of experience in kitchen operations, Chef Pico Alapatt has a great hunger for knowledge, achievements and exposure in the food and beverage industry. He has an adaptable personality and his aspiration to capture high challenges and responsibilities has allowed him to achieve unique strengths in new project development, openings, refurbishments and leading multi-outlet and high-volume operations. Chef Alapatt is a proud recipient of many industry awards, including "Executive Chef of the Year" 2021 (Middle East & North Africa Region).
"I truly believe that good food brings ultimate happiness, and I am excited to share my creative approach to cooking with our guests in Nevis, offering a good excuse to mingle at the table and relish a unique dining experience."