Experience a vibrant display of Caribbean cuisine and culture at Mango with our newly-enhanced bar. Enjoy a refreshing cocktail crafted by our Mixologist, Kendie Williams and take in the views overlooking St. Kitts.
Hours
Mango is temporarily closed
Each dish and drink at Mango incorporates stories and influences from all around the Caribbean. When you combine them, it's magical.

Kendie Williams

Mixologist
Meet The Team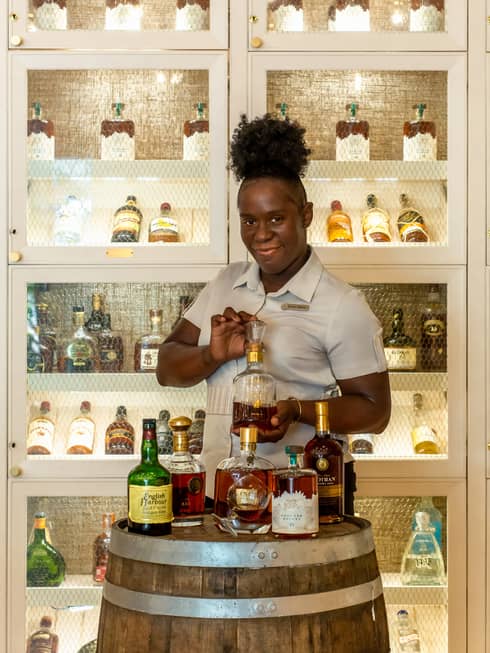 Kendie Williams
Mixologist
Our award-winning Mixologist, Kendie Williams, is no stranger to fresh ingredients. She uses locally sourced ingredients to create flavours that are quintessentially Caribbean. She masterfully blends homemade fruit purees, hot pepper sauce, Caribbean spices and hand-picked herbs from our Resort's very own herb garden in her authentic cocktail creations.
"I pride myself on creating the perfect marriage between natural Nevisian ingredients and smooth liquor blends. Caribbean travellers always enjoy flavour heaven when trying one of my signature Kendie creations."