A theatrical kitchen that's high in energy yet creates a warm and familial environment. Curate presents a delicious, global voyage and brings to life recipes where overindulging is a must.
HOURS
Sunday Brunch

12:30 pm – 3:30 pm

Breakfast

6:00 am – 10:30 am

Lunch

Weekdays, 12:00 pm – 3:00 pm

Saturday, 12:30 pm – 3:30 pm

Dinner

6:00 pm – 10:00 pm
Meet the Team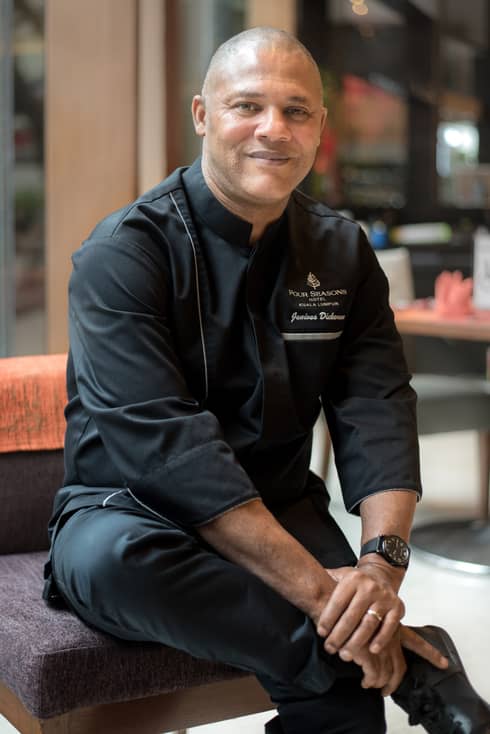 Junious Dickerson
Executive Chef
From a small Virginia town in the United States, Chef Junious Dickerson's dishes has been featured in glossy magazines and cookbooks; he's appeared on TV and radio in the US; served royalty and heads of state; chaired food festivals and judged cooking contests throughout his career. His culinary journey has taken him to various exclusive country clubs and hotels in America, Mauritius, Maldives and Thailand before arriving in Malaysia.
"My true passion in life encompasses all things culinary – from cultivating sustainable practices to working with local farmers."
#FSKUALALUMPUR
Visit @fskualalumpur and #fskualalumpur to discover unforgettable culinary experiences at Four Seasons Hotel Kuala Lumpur.
@marcoparrino

@cheechengchun

@wheretogoh