HOURS
Spa treatments

11:00 am – 8:30 pm
Awards
Malaysia's Best Hotel Spa 2019 by World Spa Awards
Malaysia's Best Hotel Spa 2020 by World Spa Awards
Favourites
World-class body treatments using healing hands

Combining cutting-edge treatments with Malaysian traditions, our spa delivers natural healing that draws on the best of both worlds.

Feel and look your best with our selection of results-focused therapies that restore and maintain healthy, youthful-looking skin.
Meet the Team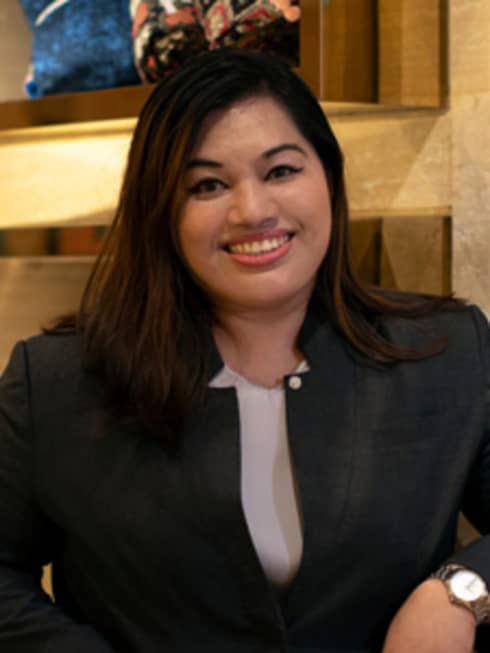 Rosa Akalynn
Spa Manager
With more than 10 years of experience in spa operations and management, Rosa brings a wealth of experience and creativity to the table, with a vision to establish the Spa at Four Seasons Hotel Kuala Lumpur as a premier wellness destination. Before joining Four Seasons, Rosa worked on the island of Langkawi for a few years, serving as spa manager at The Danna Langkawi and operations manager at Bon Ton & Temple Tree Resort.
"For me, true well-being means bringing together the best of both worlds – from time-tested healing traditions and native ingredients, to the most cutting-edge techniques and products out there. Our Spa team blends various influences together to craft bespoke, deeply rejuvenating wellness and beauty rituals."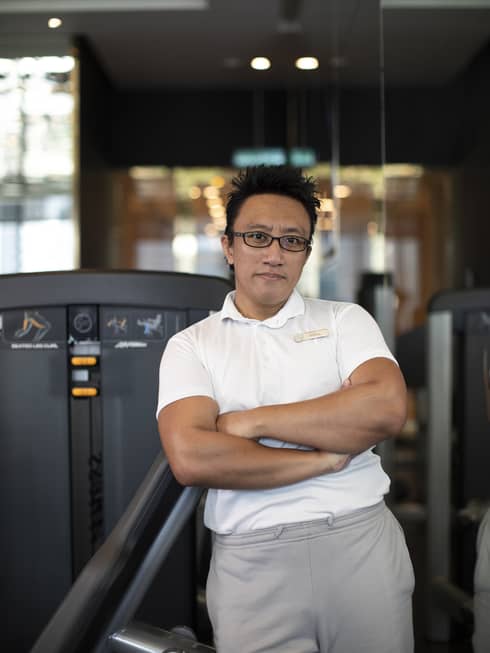 Amirul Nazmi
Gym Trainer
Whether he's training clients to become fit as athletes or guiding them through post-surgery recovery, Amirul Nazmi gains "a feeling of spiritual satisfaction from helping people achieve what they want in life". With 10 years of experience at the National Sports Institute of Malaysia, Amirul is an expert in sports performance, metabolic training, body somatype transformation, rehabilitation and self-defense martial arts.
"I gain a feeling of spiritual satisfaction from helping people achieve what they want in life."
Muhamad Assuat Alauddin
Gym Trainer
Muhamad Assuat Alauddin, who specializes in fat and weight loss, strength and conditioning, and cardio training. With 10 years of experience under his belt, Assuat builds a systematic training regimen for his clients, setting small goals for every session.Motivated by the belief that fitness should be fun, Assuat infuses each session with positivity and enthusiasm.
"As an instructor I have the opportunity to motivate guests and give them the tools to thrive physically, mentally and spiritually. I think it's the best job in the world."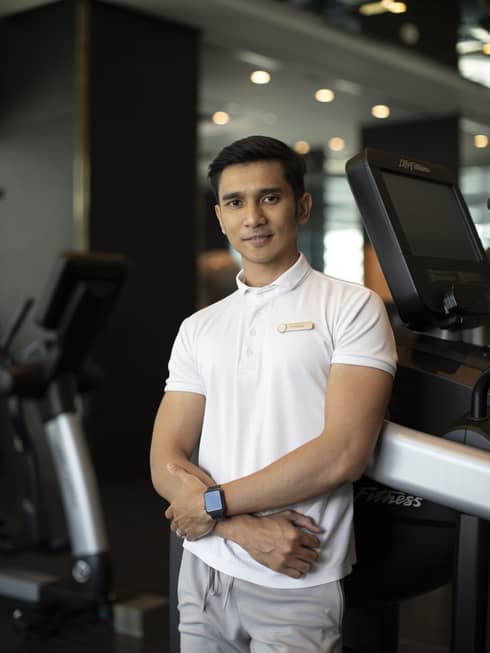 Ahmad Irwan Fasqal Hasem
Gym Trainer
Bringing this holistic approach to training, Fasqal works closely with each client to understand their preferences and what they want to achieve, then creates a personalized fitness program for them.
"To me, fitness goes beyond hitting a certain number on the scale. It means being physically active, eating healthy and surrounding yourself with people who make you feel comfortable, mentally stable and happy."
Indulge in a treatment with your partner in the privacy of our couples' suite, outfitted with a steam room, sauna and oversized deep soaking tub.

Become a Fitness Club member and use our state-of-the-art gym whenever you choose. You'll enjoy unlimited access to our 24-hour gym, pool, sauna and steam facilities at your convenience. Members will also receive special discounts on all spa treatments.

Inquire

Take a dip in our outdoor pool, or relax at the water's edge on a lounge chair with a refreshing juice from our Pool Bar & Grill.