Join today's top chefs on the beach for interactive cooking opportunities, high-profile dinners and other culinary experiences. Get to know the chefs, mixologists and sommeliers in an intimate beachfront setting.
Event Highlights
Chef Fest Grand Tasting | Wednesday November 13, 6:00 pm – 9:00 pm

Interact with guest chefs, winemakers and local farmers as you sample hand-crafted pastries by Executive Pastry Chef Kalani Garcia and taste wine and cocktails specific to the island. The cost of USD 125 includes wine and cocktails.

Ohana Dinner | Thursday November 14, 6:00 pm – 9:00 pm

Enjoy ohana-style communal cuisine specially prepared by chefs Claude Le Tohic, Mashama Bailey, Jeremiah Stone, Fabian von Hauske Valtierra, Luca Moriconi, Thomas Bellec, and Kalani Garcia. The cost of USD 220 includes wine.

Aloha Friday Beach Cookout | Friday November 15, 6:00 pm – 9:00 pm

Leave your shoes behind for a beach cookout to remember! Mix and mingle with Chefs Charles Phan, Gabrielle Hamilton, Kris Yenbamroong, Cyrille Pannier, Thomas Bellec, and Kalani Garcia as they prepare their delicacies right on the beach. The cost of USD 220 includes wine and cocktails.

Chef Fest Gala Dinner | Saturday November 16, 6:00 pm – 10:00 pm

Join us for the Gala Dinner, the highlight of the week featuring expertly crafted cuisine perfectly paired with exquisite wines. The cost of USD 300 includes wine pairings.

Louis Roederer Bocce and Brunch with the Chefs | Wednesday November 13, 9:00 am – 10:30 am

Relax alongside our guest chefs during a game of bocce ball while enjoying breakfast pizzas, mimosas and beverages provided by Louis Roederer. The cost of this event is USD 60++.

Cooking Academy with Guest Chefs | Thursday – Saturday, 11:00 am and 2:00 pm

Join us throughout the week in our Herb Garden as each guest chef hosts their own private cooking class. In this intimate setting, you'll learn new cooking techniques and gain insight into the background and practices of each chef. The cost is USD 120++ for each class.
Other Event Highlights
Patron Lounge at Palm Grove Pool

The Palm Grove adult pool evolves into our Patron Lounge throughout the week of Chef Fest. Swim up to the pool bar for exclusive featured cocktails, or recline poolside while enjoying the sounds of tropical breezes and lounge music. The Patron Lounge is the perfect place to gather with other Chef Fest attendees between the culinary events of the day.

Daily, 11:00 am to Sunset

Cocktail Demonstrations with Guest Mixologists at Beach Tree Stage

Join us for daily oceanfront cocktail demonstrations by our featured mixologists. Each mixologist will be using their expertise to create their own creative and delicious beverage for guests to sample. These esteemed mixologists will also be featured at dinner events throughout the week. We are honored to welcome back:

Julie Reiner of Clover Club and Leyenda

Kyle Reutner of KoHana Hawaiian Agricole Rum

Chandra Lucariello of Southern Glazers Wine & Spirits of Hawaii

Daily, 1:00 pm – 1:30 pm

Wine Blending Class featuring Domaine Anderson

Join us for a fun, educational and interactive wine seminar as Head Winemaker Darrin Low will not only introduce you to a number of his terrific wines, but will also assist you in creating your own personal blend of Pinot Noir from several barrel samples of his seductive and delicious Pinot Noir. Come, sample, sip and create.

Wednesday, 1:00 pm – 3:00 pm, USD 140++

Mixology Class with Julie Reiner

Join highly acclaimed guest mixologist Julie Reiner in this fun and interactive seminar, as she provides advice, tips, tricks and techniques that will help you throw a memorable party for your guests. There will be delicious and original cocktail recipes and demonstrations as well as sampling. Each attendee will receive a signed copy of her highly successful book, The Craft Cocktail Party.

Thursday, 4:00 pm – 6:00 pm, USD 60++

Haku Lei Making with Meleana Estes at Beach Tree Lawn

Join Oahu-based lei maker Meleana Estes for lessons on creating your own beautiful lei. Haku Leis, or Lei Po'o, are traditional Hawaiian adornments worn around the head. Browse through an assortment of beautiful tropical flowers, ferns and leaves to create your own custom arrangement. Then wear your creation to the Aloha Friday Beach Cookout at Kumukea Beach.

Friday, 11:00 am – 3:00 pm

Rare Wine Tasting with Colgin Cellars

Please join us for a rare and once-in-a-lifetime opportunity, as we walk through the vineyards of The Colgin Estate, located in the Pritchard HIlls area of St. Helena in Napa Valley, California. Sip, swirl and savour some of the most exhilarating wines on the planet as Master Sommelier Roberto Viernes guides us through the flight of 10 different wines and multiple vintages. USD 190++

Friday, 4:00 pm – 6:00 pm

Handmade Art Show

Exquisite culinary experiences require wonderful serving and presentation dishes. Tiffany's Art Agency, located in Hawi, Hawaii, joins us with a curated Handmade Show featuring some of Hawaii Island's top artists and craftspeople. Discover a variety of quality, handmade functional works and food-inspired paintings that will serve as treasured memories of Chef Fest and your time at Hualalai.

Daily, 10:00 am – 5:00 pm in the Lobby
Chef Fest Package
Enjoy the comfort of Four Seasons Resort Hualalai through the entire four day festival along with access to each evening event, just steps from your room.
Chef Fest Package Benefits
Starting at USD 6,240++
Four nights accommodation for two in an Ocean-View room
Two tickets to Chef Fest Grand Tasting
Two tickets to Ohana Chef Fest Dinner
Two tickets to Aloha Friday Beach Cookout Dinner
Two tickets to Chef Fest Gala Dinner
*Book this offer through the Four Seasons Resort Hualalai reservations department. Higher room categories are available, and all Chef Fest events are for guests 21 years of age and over.
Guest Chefs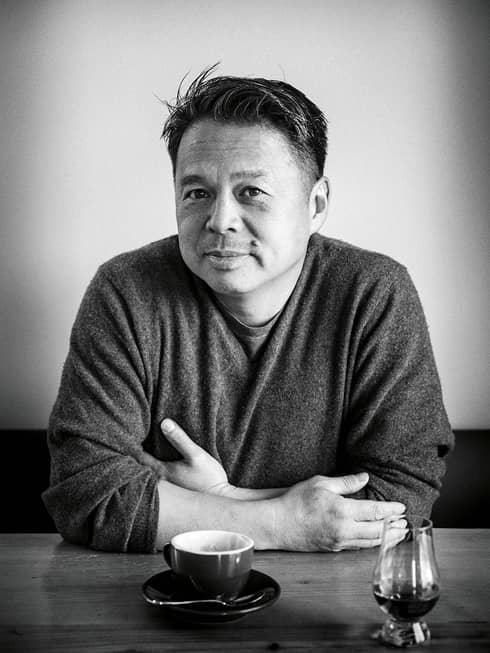 Charles Phan
Born in Da Lat, Vietnam, Executive Chef Charles Phan is owner of the Slanted Door restaurants. He is renowned as the inventor of modern Vietnamese cuisine in America. Phan's current restaurants in San Francisco include: The Slanted Door, Out the Door, OTD, Hard Water and the newly opened Rice & Bones in Berkeley. Phan is a two-time James Beard Award winner, Iron Chef participant, featured on How to Cook Everything and author of IACP award winning cookbooks Vietnamese Home Cooking and The Slanted Door.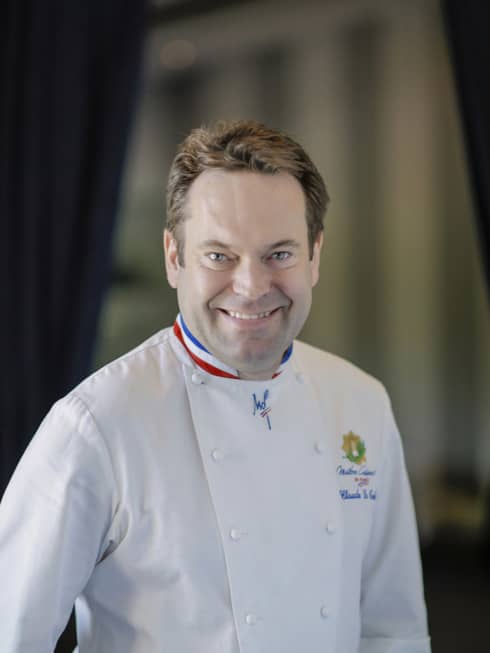 Claude le Tohic
Executive Chef and Partner of ONE65 in San Francisco, Claude Le Tohic has garnered numerous awards in recognition of his skills, including the James Beard Foundation Award of Best Chefs in America 2010 and induction as a member of "Les Maîtres Cuisiniers de France" (Master Chefs of France). In 2004, he received the highly revered, peer-juried "Meilleur Ouvrier de France" award for his efforts in preserving, advancing and perpetuating the tradition of French cuisine. Chef Le Tohic's culinary creativity earned the restaurant Joël Robuchon at the MGM Grand the only three Michelin star rating in Las Vegas.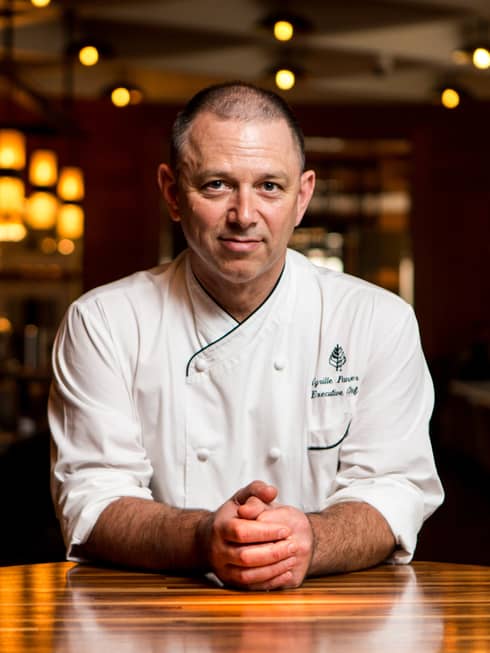 Cyrille Pannier
Chef Cyrille Pannier joined the Four Seasons family in 1994 as Junior Sous Chef at Four Seasons Hotel London at Park Lane and has thrived in eight assignments since, all leading up to his current role as Executive Chef of Four Seasons Hotel San Francisco. Pannier's commitment to ensuring everyone eats well extends outside the kitchen through his participation in Chefs Cycle, the P2P fundraising endurance event featuring award-winning chefs fighting hunger.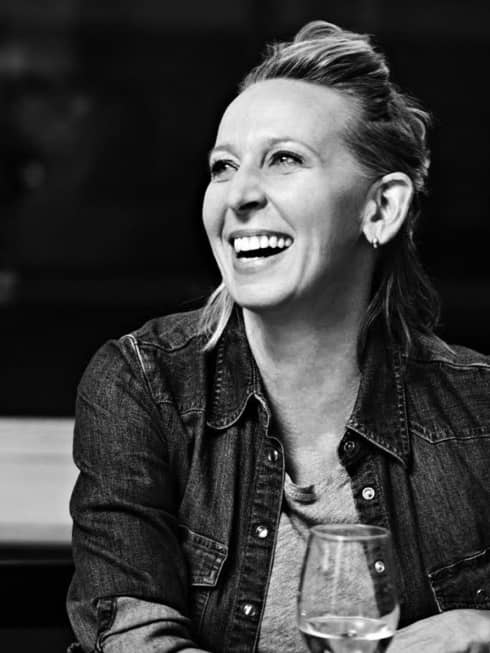 Gabrielle Hamilton
Gabrielle Hamilton is the chef and owner of PRUNE, which she opened in New York City's East Village in October 1999. PRUNE has been recognized in all major press, both nationally and internationally, and is regularly cited in the top 100 lists of major food magazines. She is a four-time James Beard Award winner, most recently accepting the Outstanding Chef Award in 2018. She is an Iron Chef winner, Daytime Emmy Award winner for Mind of a Chef, and author of New York Times bestseller Blood, Bones & Butter: The Inadvertent Education of a Reluctant Chef.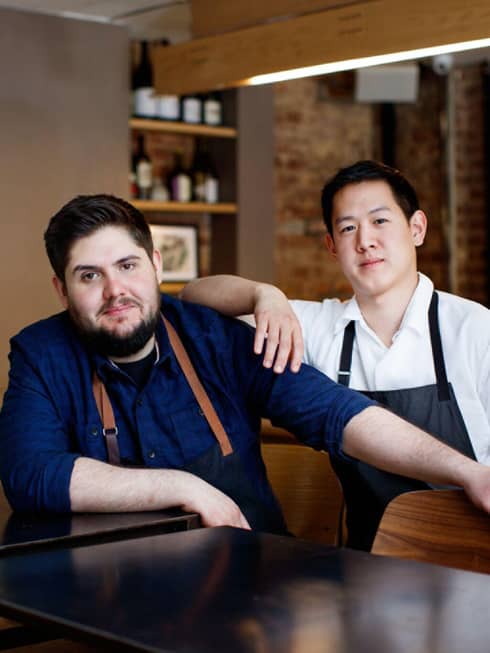 Jeremiah Stone and Fabian von Hauske Valtierra
Chef-owners of Contra, Wildair and Una Pizza Napoletana, Jeremiah Stone and Fabian von Hauske Valtierra pride themselves on cooking ambitious yet accessible food. They're inspired by the many culinary traditions found in their adoptive home, New York City's Lower East Side, as well as their personal histories, which draw from Mexican and Chinese traditions. In 2014, they opened their first restaurant Contra, a tasting menu-only restaurant in New York, which has held one Michelin star since 2016. In 2018, they were both named GQ Chefs of the Year and in 2016 Food & Wine's "Best New Chef."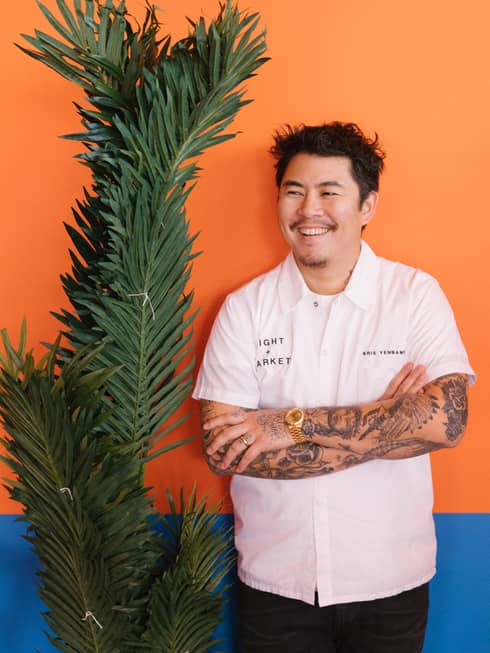 Kris Yenbamroong
Born and raised in Los Angeles, 33-year old Chef Kris Yenbamroong grew up in his family-owned restaurant, Talesai. He is now the Executive Chef and Owner of NIGHT + MARKET Weho, NIGHT + MARKET Song and NIGHT + MARKET Sahm – Los Angeles. NIGHT + MARKET restaurants aim to "make the most delicious and authentic Thai food to facilitate drinking and fun-having amongst friends." There is a term for this in Thai: "aharn glam lao."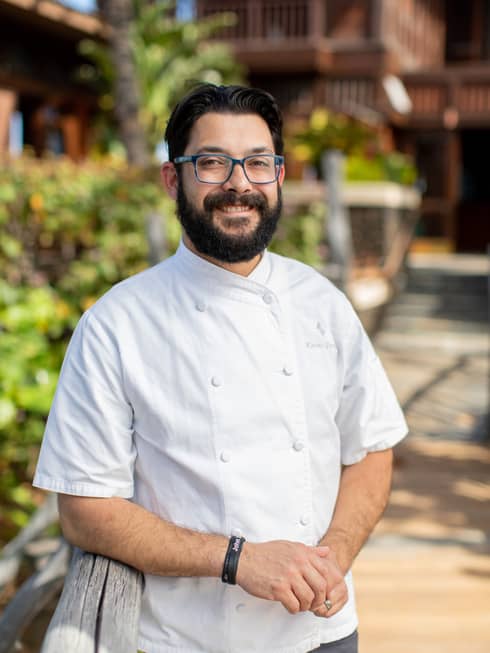 Kalani Garcia
Kalani Garcia, Executive Pastry Chef of Four Seasons Resort Hualalai, started his career in pastry at the Hali'imaile General Store in Maui and worked his way up the ranks at Four Seasons Resort Maui and Four Seasons Hotel Los Vegas before arriving at Four Seasons Resort Hualalai. As a Hawaii-raised chef, Garcia loves to use local, fresh produce and incorporates it into his desserts as much as possible. Chef Kalani's inventive desserts have become a favorite of all Four Seasons Resort Hualalai guests.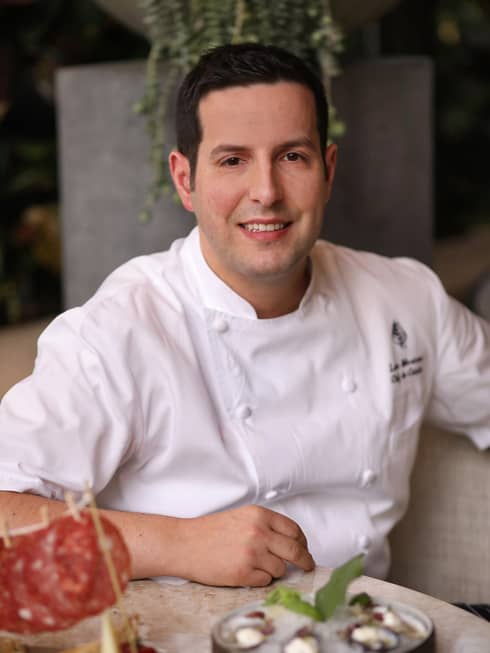 Luca Moriconi
Chef Luca Moriconi, Chef de Cuisine at Four Seasons Hotel Los Angeles at Beverly Hills, has been part of the Four Seasons family since 2008, beginning as a Junior Sous Chef at the Michelin-starred Palagio Restaurant at Four Seasons Hotel Firenze before serving as the resident Italian Restaurant Chef at Four Seasons Hotel Damascus, Amman and Palm Beach respectively. Chef Luca brings his authentic and inventive culinary point of view to the Hotel's Italian dining destinations, Culina and Vinoteca in Los Angeles.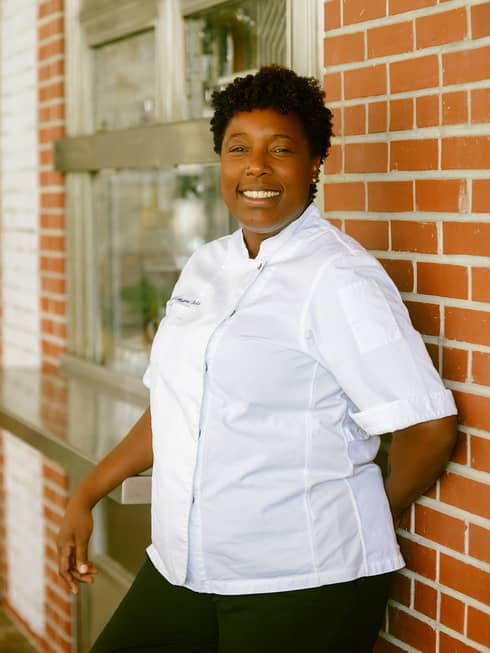 Mashama Bailey
Mashama Bailey is the executive chef of The Grey, an award-winning restaurant set in a former Greyhound bus terminal in Savannah, GA, and newly opened The Grey Market, down the block from The Grey. Since opening in December 2014, The Grey has been named one of Food & Wine's Restaurants of The Year, and a semifinalist for the James Beard Foundation's 2015 Best New Restaurant award. In 2018, Mashama was a finalist for the James Beard Foundation's Best Chef Southeast award.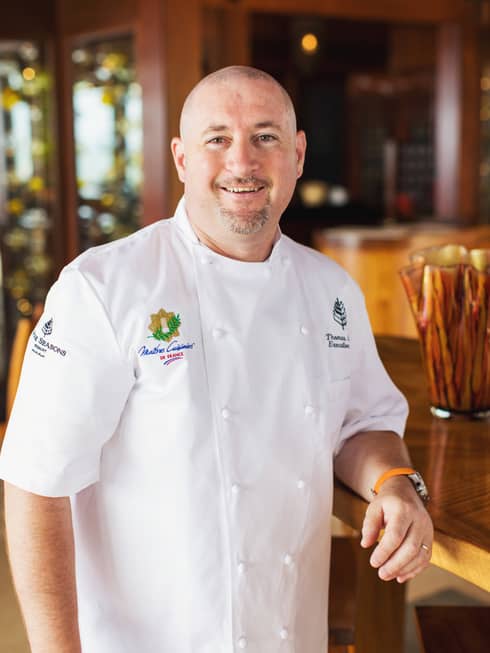 Thomas Bellec
Raised in coastal Concarneau in Brittany, France, Four Seasons Resort Hualalai's Chef Thomas Bellec was inspired to cook by his grandparents, who ran a renowned local bakery. Chef Bellec first joined the Four Seasons team 19 years ago as Chef de Cuisine in Toronto and has made five more Four Seasons stops en route to Hualalai, where he has felt right at home with the seaside culinary similarities of Hawaii and Brittany. Chef Bellec was named a Master Chef of France by Maîtres Cuisiniers de France.
Chef Fest Sponsors
Absolut Elyx
Bragard
Southern Wines & Spirits
United Mileage Plus
HiLuxury
The Private Suite
Patron
Maisons Marques & Domaines