Chef Mai Zhi Xiong's Cantonese dishes offer an elevated twist on Guangzhou's acclaimed local cuisine at our modern Chinese restaurant, Yu Yue Heen, recognized with the coveted Michelin one-star rating.
HOURS
Lunch

11:30 am – 2:30 pm

Dinner

5:30 pm – 9:30 pm
Signature Dish
Grilled to perfection with a crispy skin and tender meat
The Team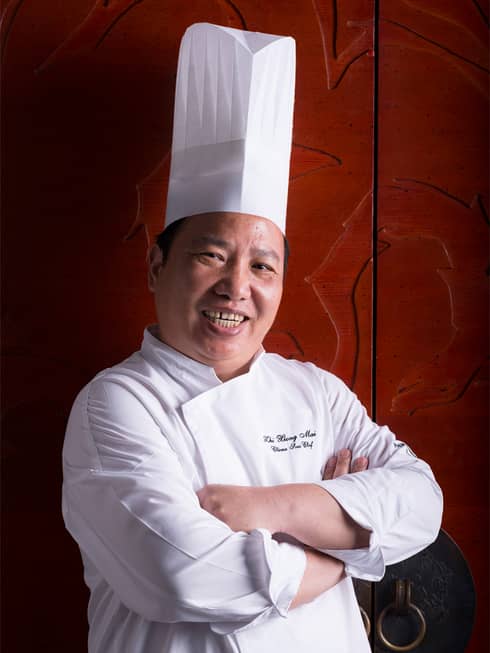 Mai Zhi Xiong
Chinese Executive Chef
Throughout nearly 30 years of culinary experience, Chef Mai has kept his roots deeply grounded in Cantonese areas such as Jiangmen, Zhuhai, Foshan, Shunde and Guangzhou. While tradition lays the foundation for all his creations, his contemporary style pushes the evolution of this diverse cuisine. With his effort, he has been awarded one Michelin star with Yu Yue Heen.
"High-quality ingredients, careful cooking, plus some imagination makes good food."
More Dining at Four Seasons Hotel Guangzhou