Favourites
Premier Room Canton Tower View

Located on the 74th to 80th floors, these rooms have panoramic views of the city's iconic Canton Tower, best taken in from the comfort of your king bed.

Details

A home away from home for corporate travelers or families, these ultra-modern suites include soaking tubs, a dining area for four, and airy living spaces accompanied by unobstructed views of cosmopolitan Guangzhou.

Details

Take in sweeping views of the Pearl River from your prime corner location in these generously sized rooms that include comfortable work areas and full marble bathrooms.

Details
All Accommodations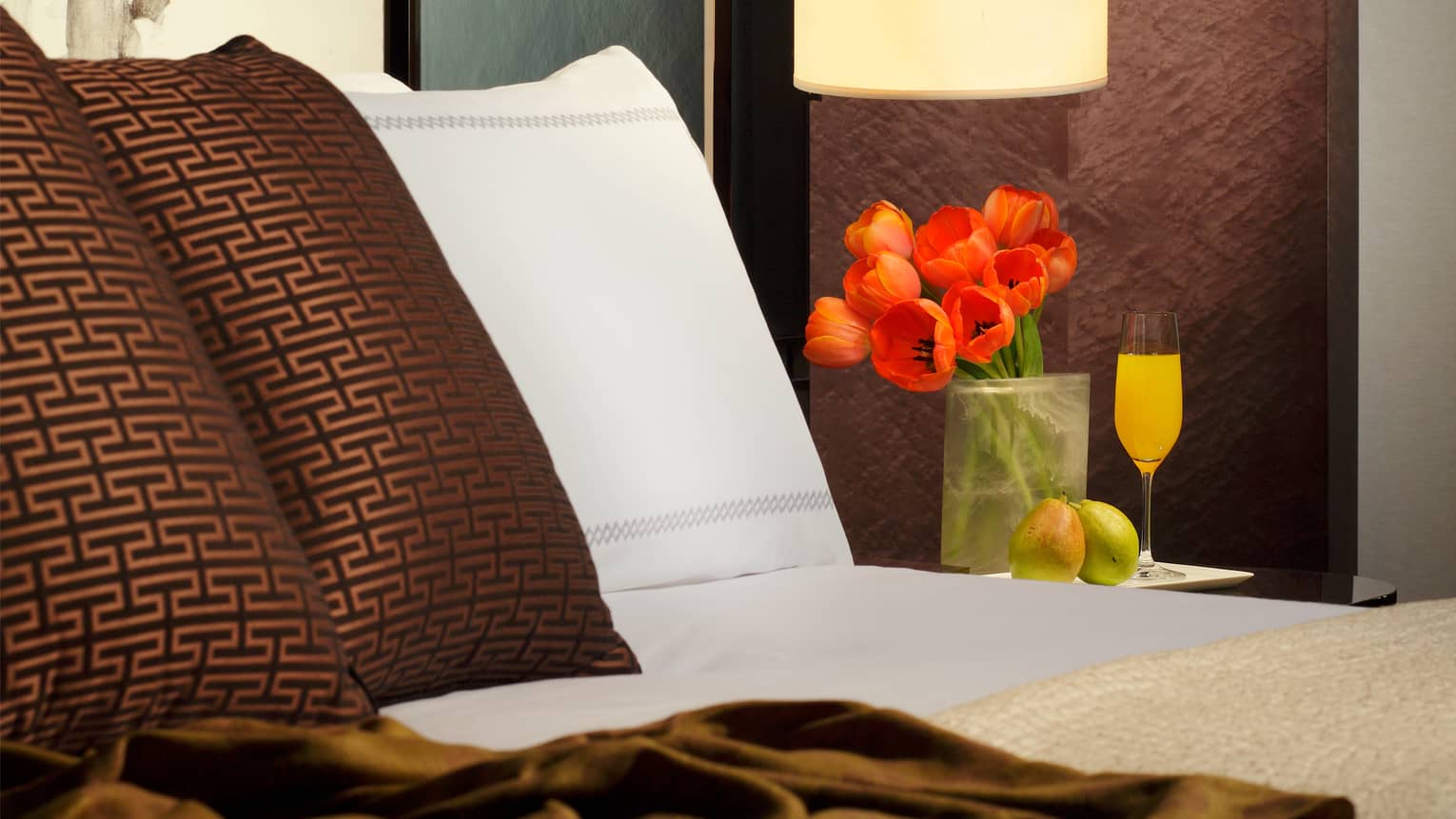 Premier Room River View
King bed, One rollaway or one crib

70 m2 (753 sq.ft.) / 74th to 80th floors

3 adults, or 2 adults and 1 child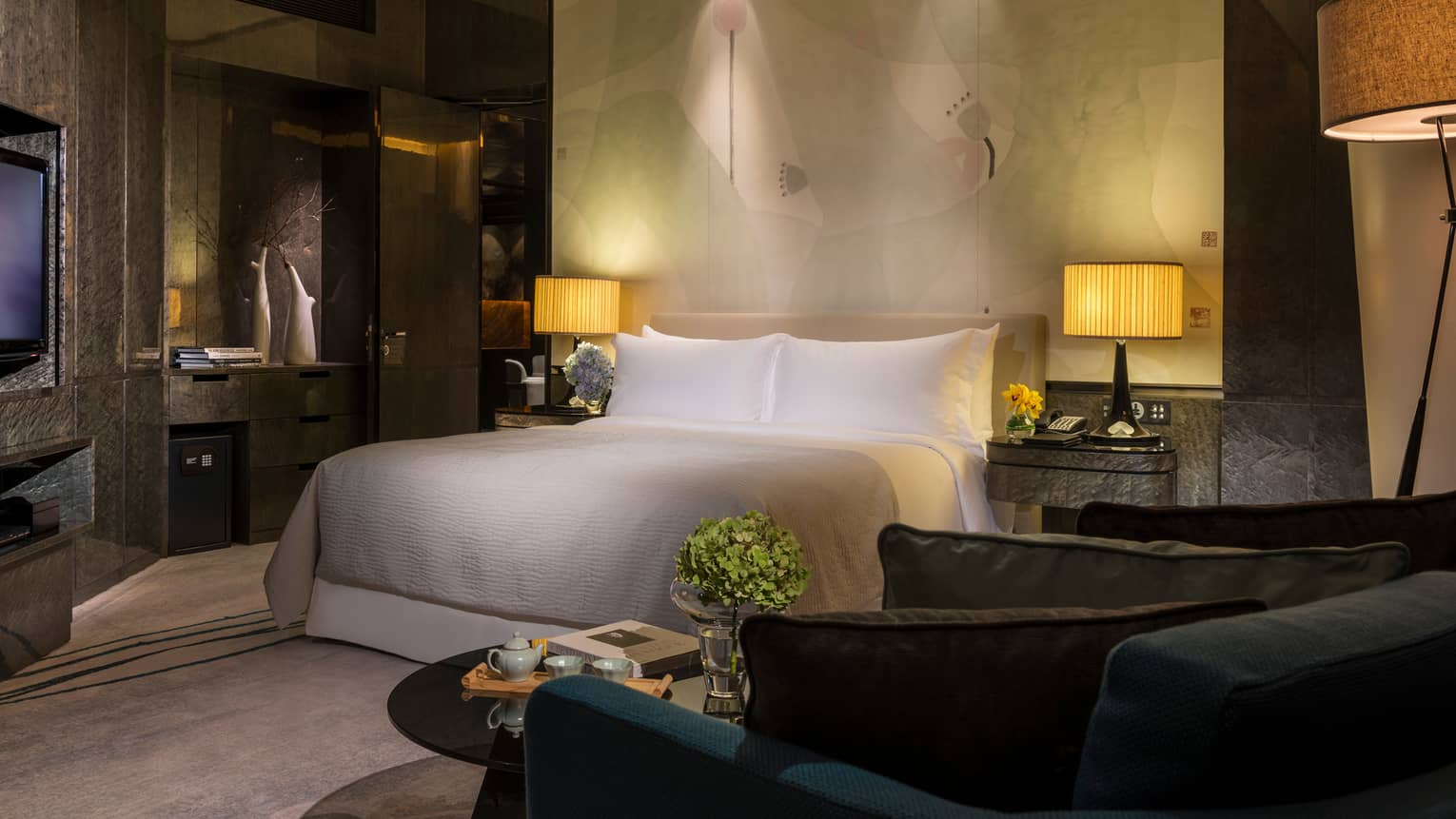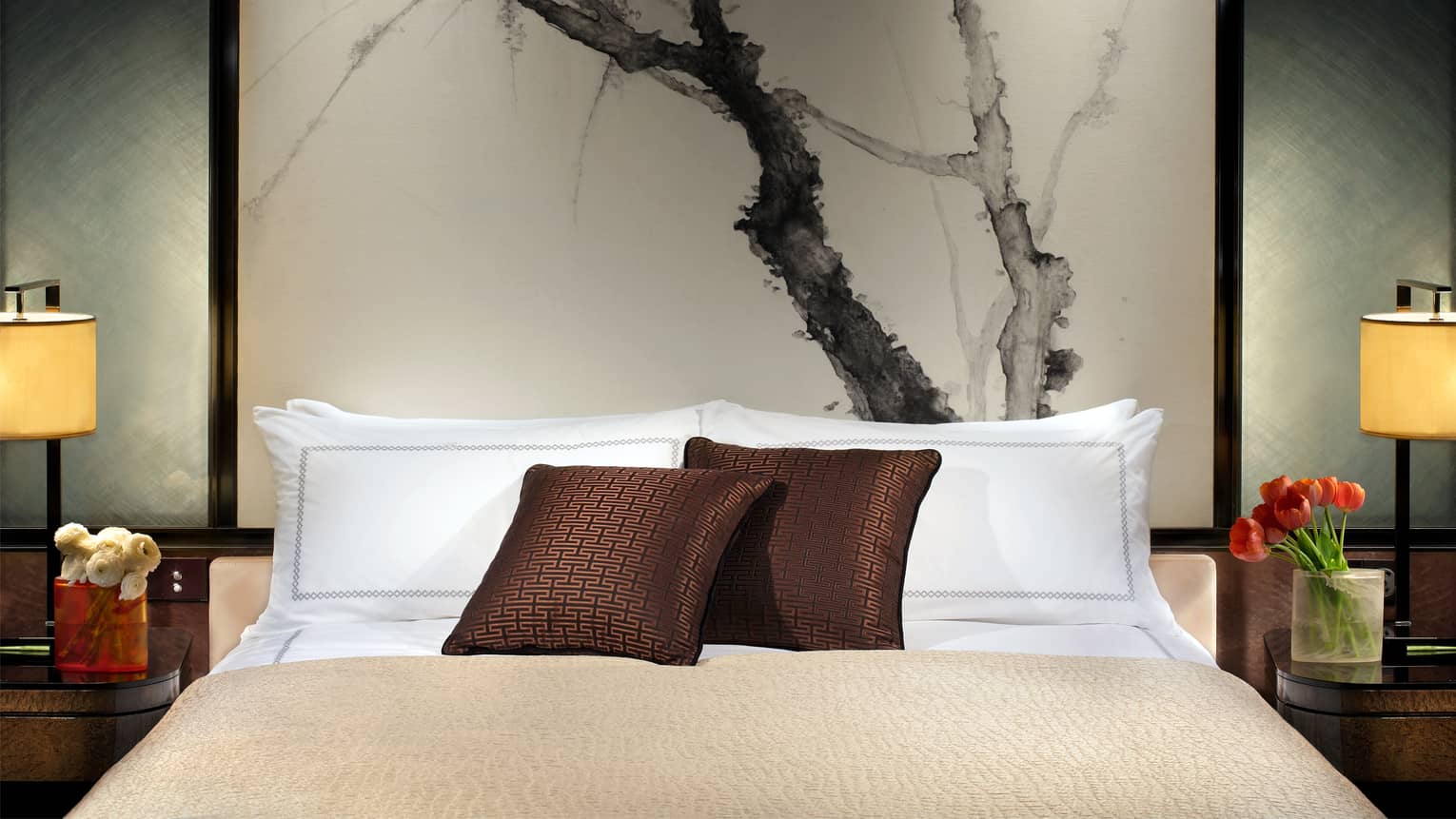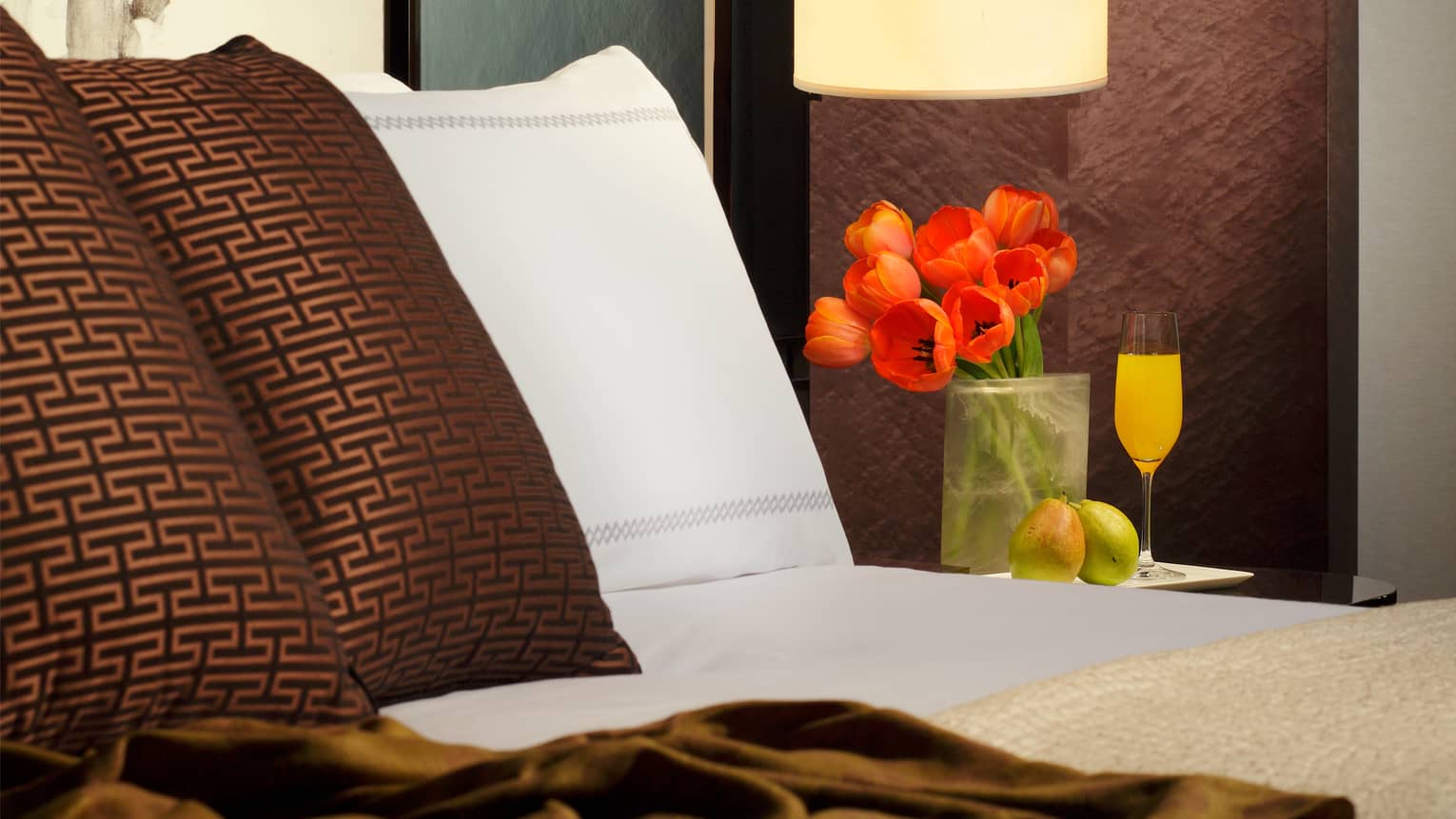 Premier Room River View
King bed, One rollaway or one crib

70 m2 (753 sq.ft.) / 74th to 84th and 93rd to 98th floors, corner

3 adults, or 2 adults and 1 child
Premier Room
King bed, One rollaway or one crib

70 m2 (753 sq.ft.) / 74th to 80th and 93rd to 98th floors, corner

3 adults, or 2 adults and 1 child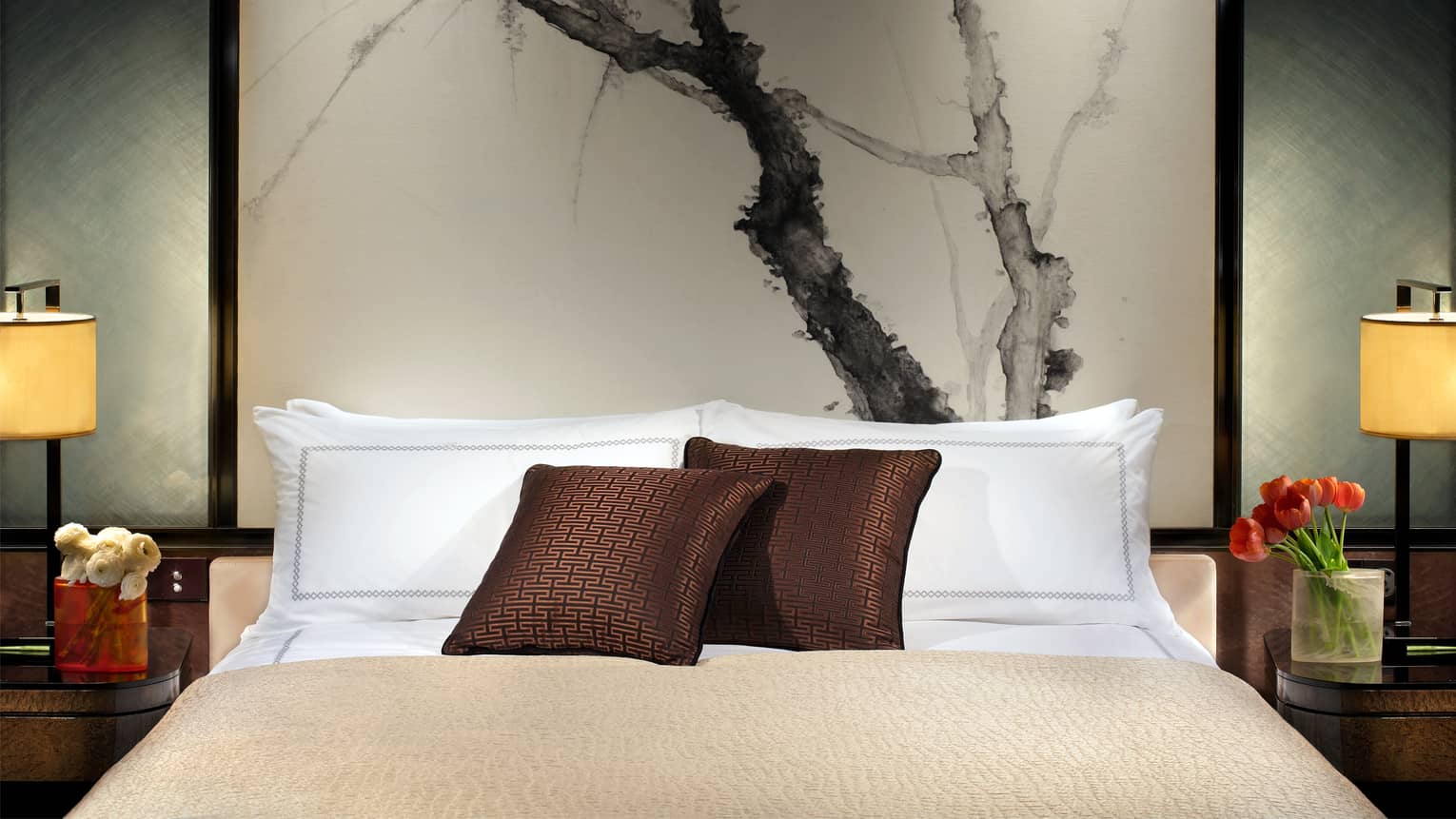 Deluxe Room River View
King or two double beds, One rollaway or one crib

70 m2 (753 sq.ft.) / 74th to 92nd floors

King bed: 3 adults, or 2 adults and 1 child; two double beds: 3 adults, or 2 adults and 1 child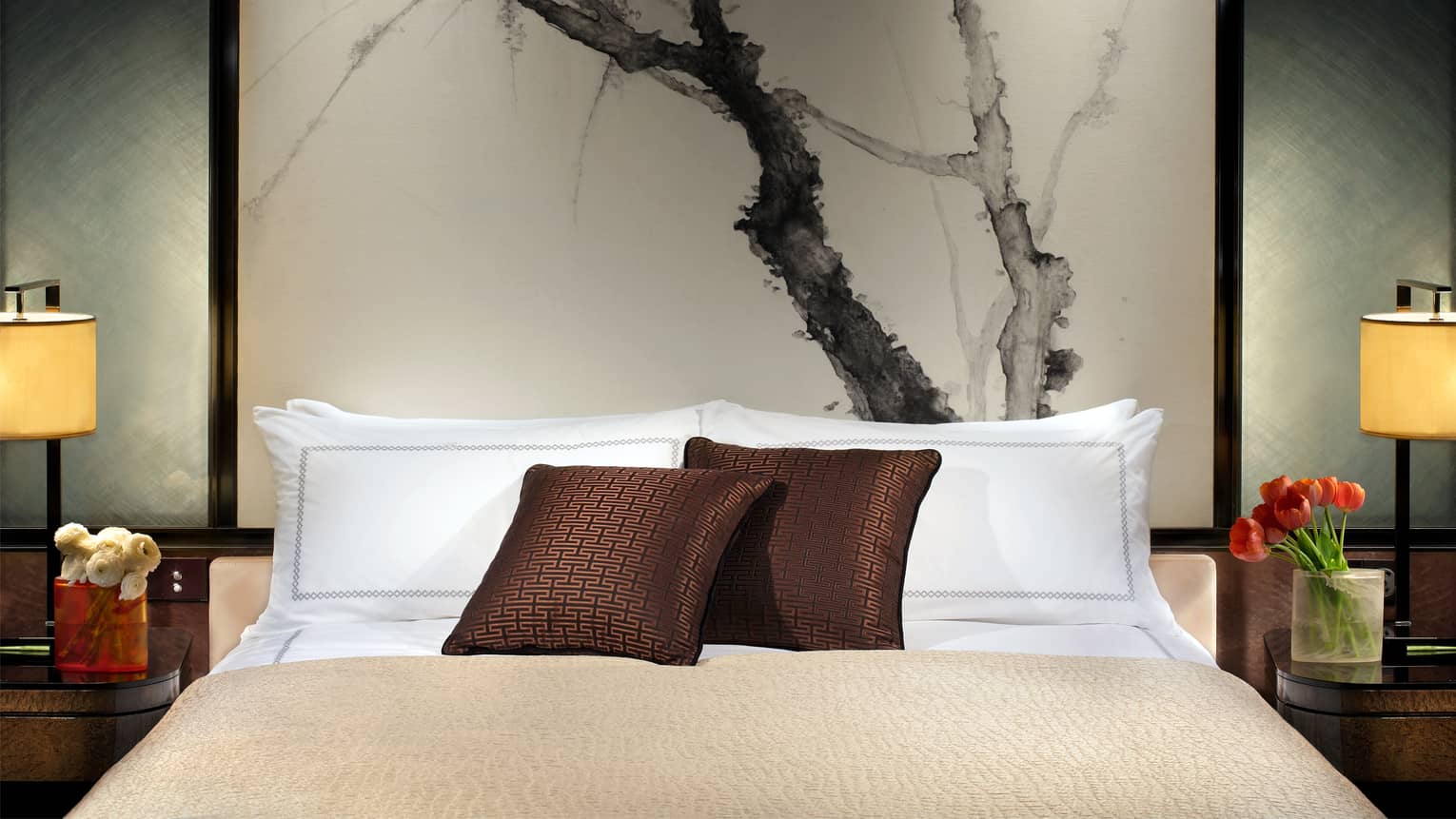 Deluxe Room
King, One rollaway or one crib

70 m2 (753 sq.ft.) / 74th to 92nd floors

King bed: 3 adults or 2 adults and 1 child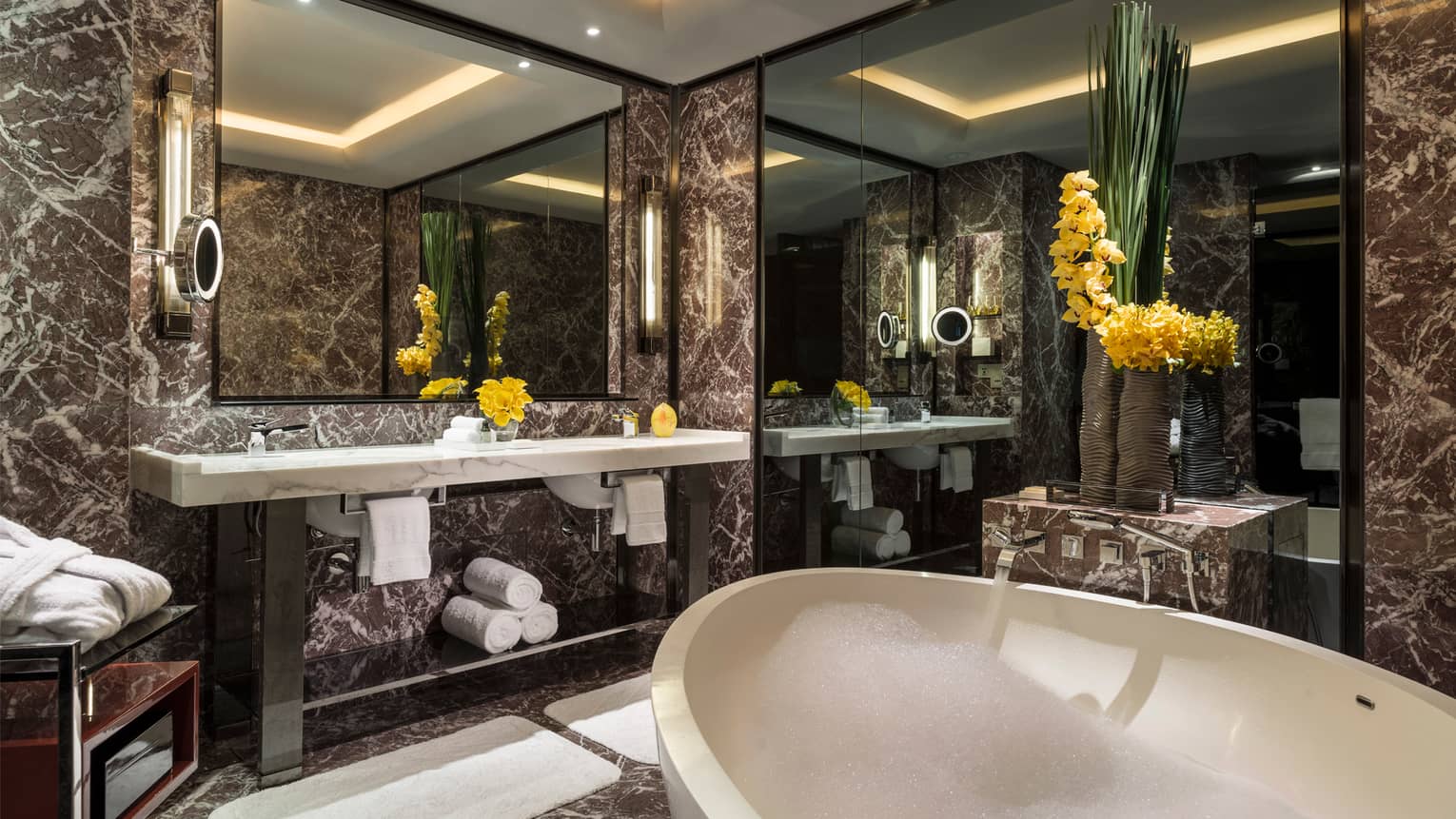 Superior Room River View
King or two double beds, One rollaway or one crib

61 m2 (657 sq.ft.) / 74th to 84th floors and 93rd to 98th floors

King bed: 3 adults, or 2 adults and 1 child; two double beds: 3 adults, or 2 adults and 1 child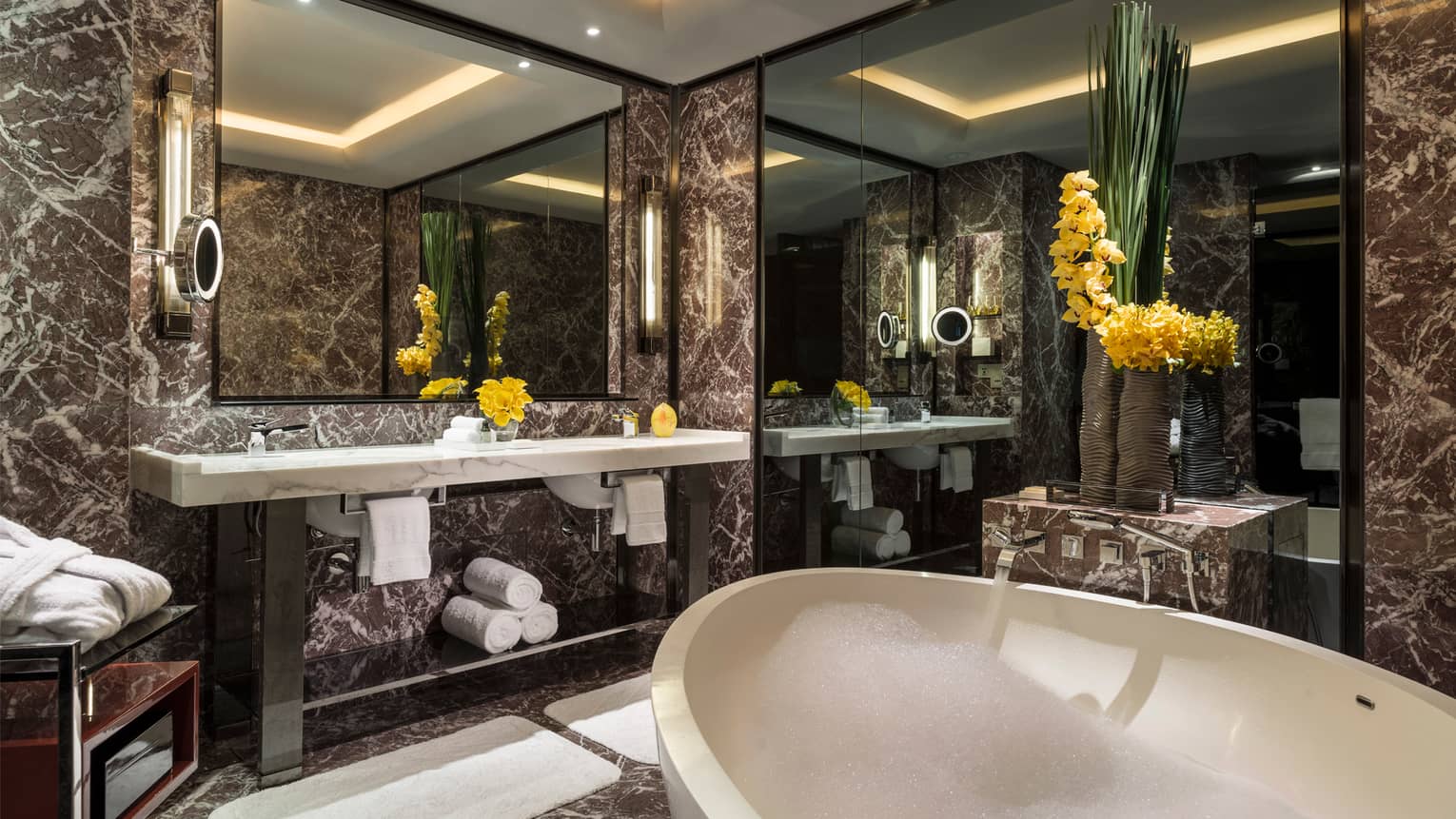 Superior Room
King or two double beds, One rollaway or one crib

61 m2 (657 sq.ft.) / 74th to 98th floors

King bed: 3 adults, or 2 adults and 1 child; two double beds: 3 adults, or 2 adults and 1 child
Tower Room
King bed, One crib

52 m2 (560 sq.ft.) / 93rd to 98th floors

2 adults and 1 child
Presidential Suite
King bed, One rollaway or one crib

253 m2 (2,725 sq.ft.) / 97th floor

3 adults, or 2 adults and 1 child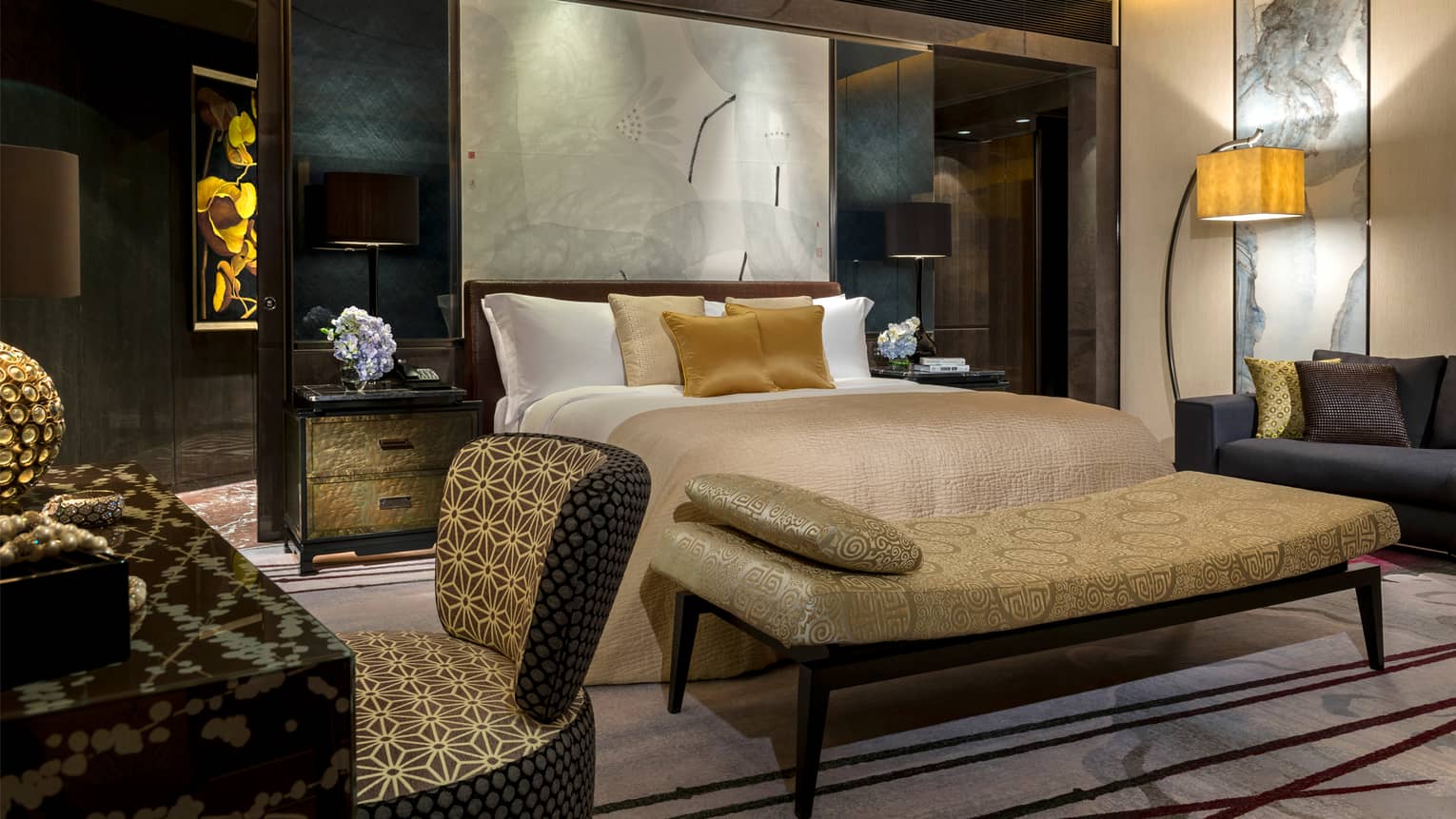 Royal Suite
King bed, One rollaway or one crib

253 m2 (2,725 sq.ft.) / 96th floor

3 adults, or 2 adults and 1 child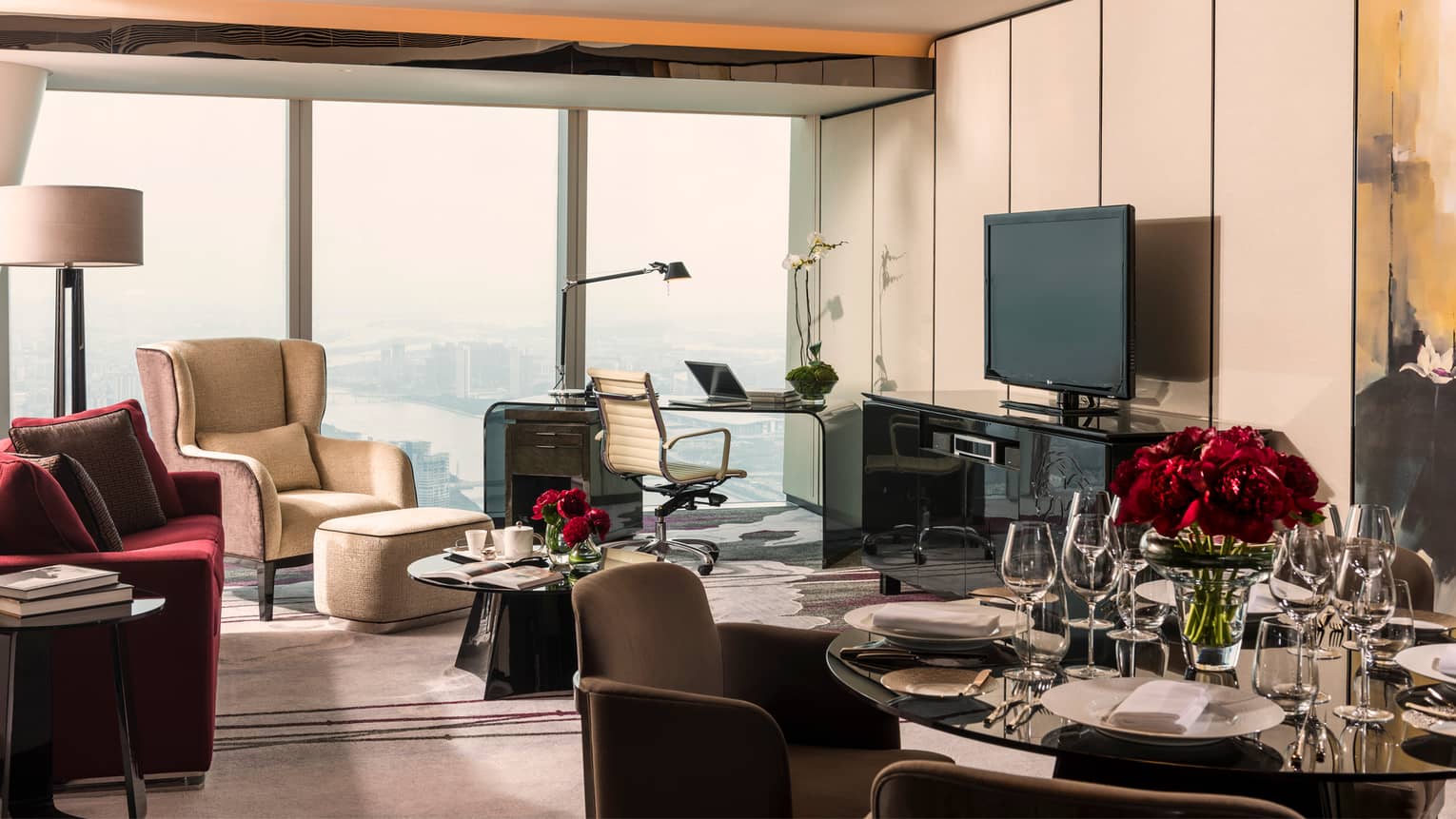 Deluxe Suite
King or two double beds, One rollaway or one crib

124 m2 (1,334 sq.ft.) / 85th to 89th floors

3 adults, or 2 adults and 1 child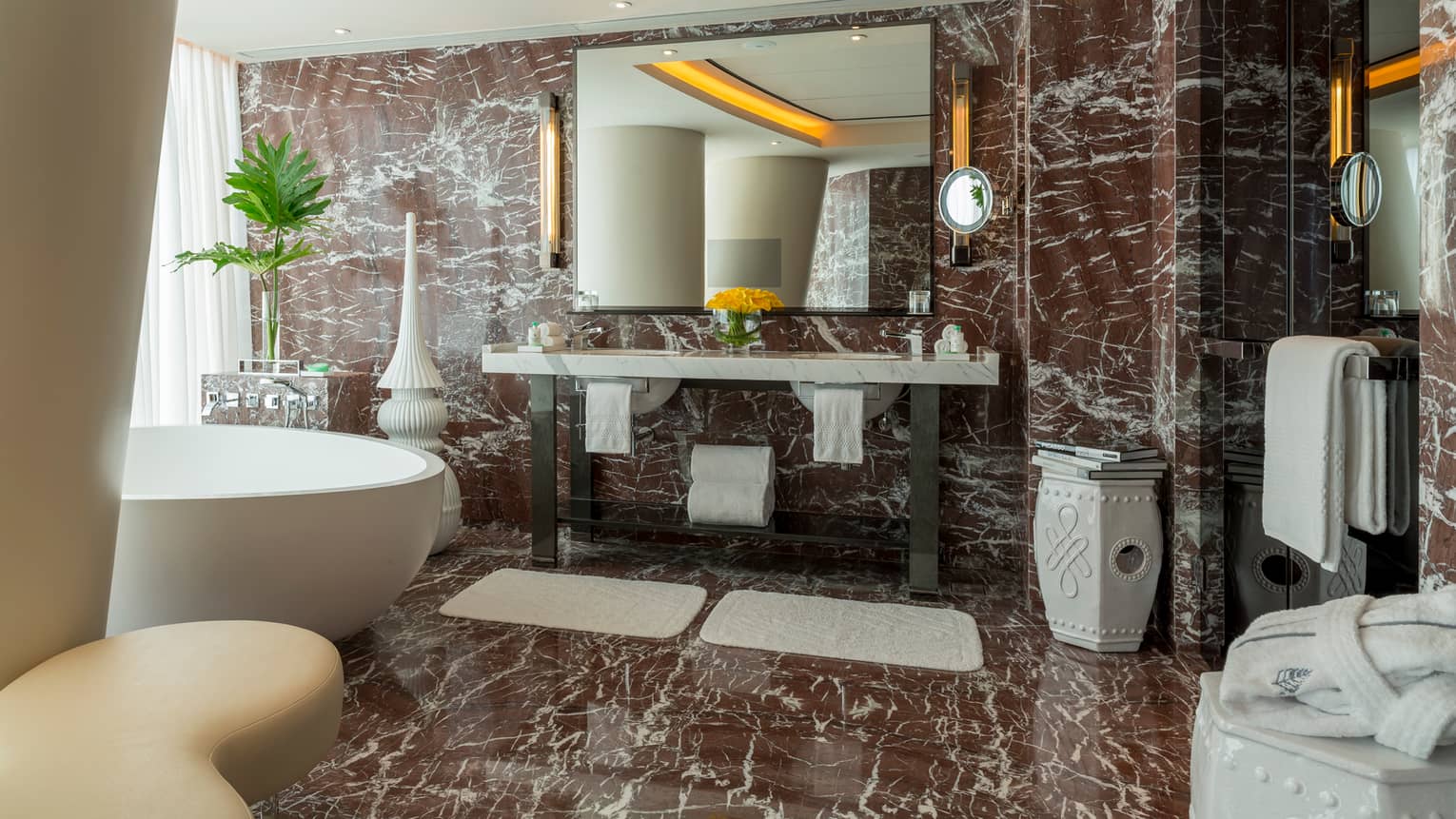 Superior Suite
King bed, One rollaway or one crib

113 m2 (1,216 sq.ft.) / 90th to 92nd floors

3 adults, or 2 adults and 1 child
Policies
Check-in Time: 2:00 PM Check-out Time: 12:00 PM

If you expect to arrive early in the day and would like immediate access to your room, we recommend booking the room for the prior night. Similarly, for late departures, reserving an additional night will guarantee access to your guest room until you depart. If you choose not to reserve, we will be glad to store your bags and make our fitness facilities available for you to freshen up.

At Four Seasons, a guaranteed reservation assures you of a room even if you check in late (after 6:00 pm). If a room is not available, we will arrange your accommodation in another hotel at our expense, and provide transportation to and from Four Seasons as reasonable. All reservations made through the website must be guaranteed by a major credit card. Certain arrival dates and rates may require a deposit. Please check for full deposit requirements at time of booking.   * Reservation name must match that of guest name on valid identification at check in. Upon reservation confirmation, name change thereafter or at time of check in are not accepted, and such request will be handled as new reservation subject to rate and room availability.

Policies and requirements may vary throughout the year. Please check at time of booking for details of cancellation policies and deposit requirements. For most dates of stay, cancellation of a guest room reservation must be received by 6:00 pm local time on the day prior to arrival. If cancellation of a guaranteed reservation is not received by the required time, the Hotel will charge for one night's accommodation.

American Express, Visa, MasterCard, Diners Club, JCB, China UnionPay

Four Seasons charges no additional fee for children 18 years of age and younger occupying the same guest room as their parents or guardians (space permitting). Special rates may be available for two adults and two children 18 years of age and younger occupying two rooms, subject to availability. Age limits for children occupying parents' or guardians' guest rooms at no additional charge may vary at some properties. For reservations and information, please contact the Hotel directly.