Stop in for handcrafted pastries, breads, savoury dishes and cakes, all baked daily and best enjoyed with a cup of premium illy coffee on our outdoor terrace.
Signature Dish
Baked at a lower temperature for an extraordinarily soft and fluffy texture.
Meet The Team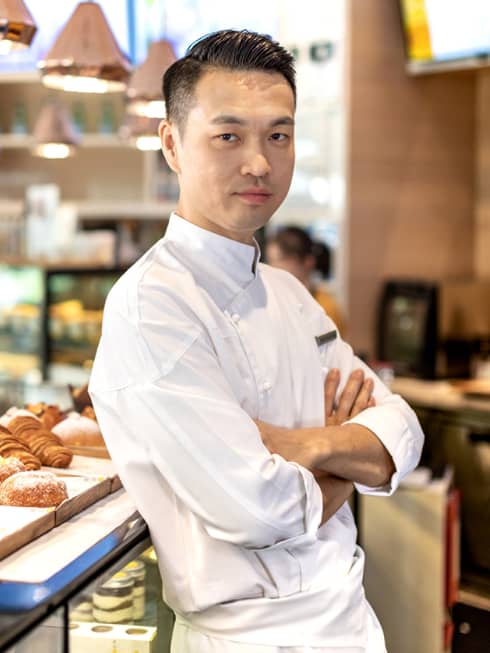 Kengseng Mak
Executive Pastry Chef
Hailing from Malaysia, Chef Mak started his career at age 19 in an international hotel and won his first gold medal and the title of Best Pastry Chef of the Year in the renowned Sugar Showpiece Competition. In 2012, he led his team to achieve fourth place in the World Pastry Cup in Las Vegas. He always drives himself to think out of the box for outstanding presentations and healthy concepts, constantly elevating experiences for local sweet lovers.