Introduced by a sake bar made of natural stone, the completely glass-enclosed Kumoi Japanese restaurant is a showcase of expertly prepared teppanyaki, yakitori, sushi and other contemporary Japanese dishes, primarily prepared in view of guests.
HOURS
Lunch

11:30 AM – 2:30 PM

Dinner

5:30 pm – 9:30 pm

October 15 to November 4: 5:30 pm – 10:00 pm
Signature Dish

Meet the team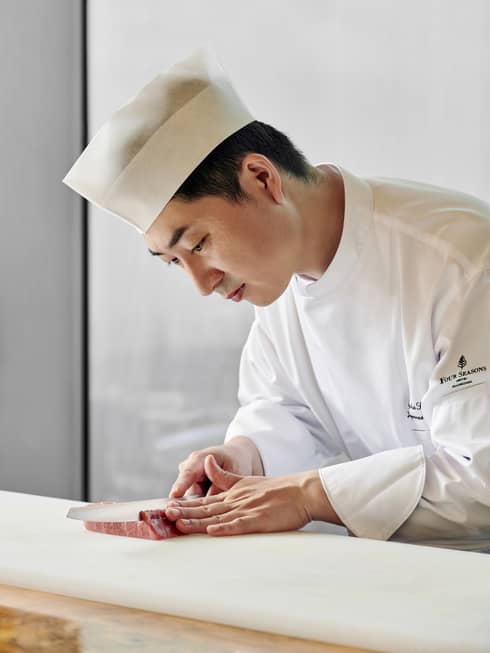 Ryohei Sugawara
Chef de Cuisine
Authentic and tradition collides with innovation and creativity. Originally from the countryside of Saitama prefecture in Japan, Chef de Cuisine Ryohei Sugawara respects traditional Japanese cuisine while incorporating his own ingenuity and creativity to find daring new frontiers of flavour and presentation at Kumoi.
"I love the challenge of creating what appears to be a simple dish at first glance, as it often takes a considerable amount of time and effort to perfect."