Beloved Indonesian dishes, made with bright spices and the freshest ingredients, are served alongside captivating river views.
HOURS
Breakfast

6:30 am – 11:00 am

Lunch

11:00 am – 6:00 pm

Dinner

6:00 pm – 10:00 pm
Signature Dishes
Pork belly, rubbed with myriad spices, on sautéed pumpkin leaf

Red snapper with piquant dabu dabu sauce

With coconut smoked octopus, chilli sambal, grilled pineapple, steamed corn, coriander

With prawn, Chinese cabbage pickles, Malang apple, jicama, young mango, kalio sauce

With java coffee chocolate cream, caramelized banana, coffee ice cream

Cauliflower tabbouleh, capsicum purée, walnuts, sour cream, cream cheese, multi-seed lavash

Beetroot and Goat's Cheese

Salak, raspberries, almonds, olives
The Team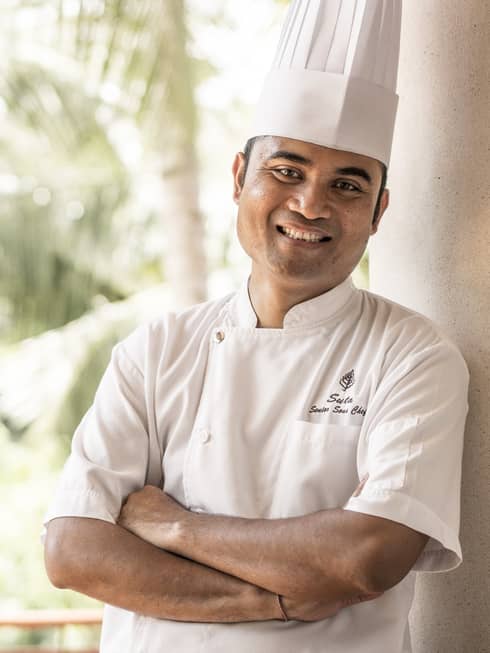 Wayan Sutariawan
Executive Sous Chef
"I used to want to be a policeman. When I was 15 years old, though, I went to live with my auntie and every day I had to grind the spices for different dishes. This changed my path toward cooking."