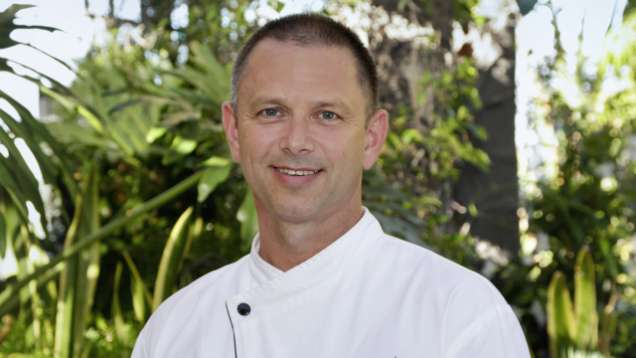 Chef Cyrille has more than 30 years of culinary experience, spanning the globe from London to Los Angeles. As executive chef of Four Seasons Hotel San Francisco, Chef Pannier oversees all culinary aspects of the hotel, from the special events catered in the 15,000 square feet of meeting space to in-room dining at one of the Hotel's 277 guest rooms and suites.
Pannier's tenure with Four Seasons Hotels & Resorts spans 20 years, his first assignment was as a junior sous chef at Four Seasons Hotel London at Park Lane. Since then, this passion and expertise has cultivated many relationships with chefs and vendors at Four Seasons properties in Los Angeles, Hampshire, Nevis, Dallas, Austin and Palm Beach.
Prior to his time with Four Seasons Hotels and Resorts, he was the personal chef of Mohamed Al Fayed, the former owner of Harrod's department store in London. He also worked at the Diplomat Hotel Manama in Bahrain, Hyde Park Hotel Knightsbridge in London and various hotels in France.
Born in Le Mans, France, Pannier grew up on a farmstead in Arnage where he foraged for porcini and golden chanterelle mushrooms. His mother was first to recognize his passion for the kitchen and secured him an apprenticeship at a Michelin-starred restaurant when he was 16.
Pannier's commitment to ensuring everyone eats well extends outside the kitchen as he actively participated in Chefs Cycle, the P2P fundraising endurance event featuring award-winning chefs fighting hunger.