Sample custom creations by our master mixologists along with the favourite martinis of notable guests.
HOURS
Daily

11:00 am – 11:00 pm

Note

Martini Bar and Lounge is a Cashless Bar
Signature Drink
Three measures of Gordon's gin, one of vodka, half a measure of Lillet Blanc
The Team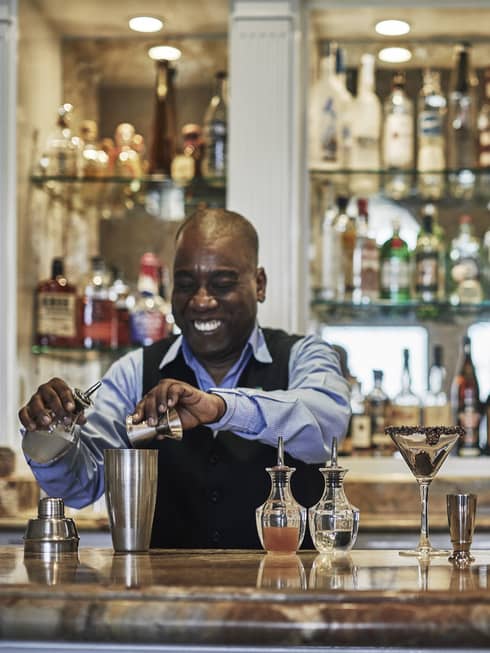 Keith Cash
Bartender at Martini Bar and Lounge
Cash brings more than three decades of onsite experience and an assured embrace of inviting service to every drink order he fills. He also sources every premium spirit and special ingredient featured on the cocktail menu. He regularly searches online, checks out other bars, and makes annual trips to Las Vegas to stay on top of the latest cocktail trends.
"There are always new challenges, new fruits, new cocktail recipes to learn."