Family at Four Seasons
Educational Activities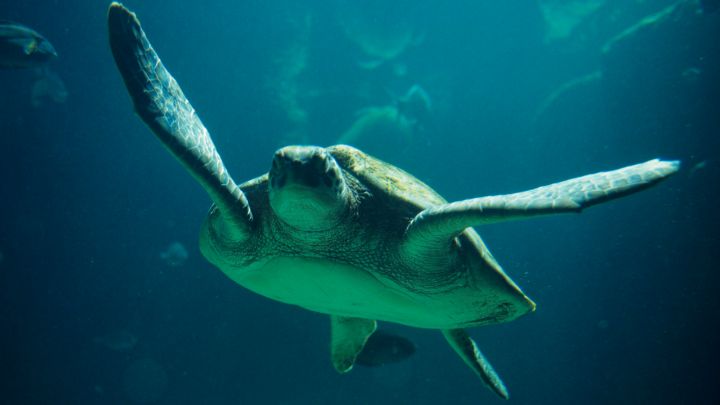 Sea Turtle Conservation Program

Four Seasons Resort Nevis' annual Sea Turtle Conservation Weekend is held in honour of one of the island's most faithful annual visitors: the sea turtles that grace the shores and sands of St. Kitts and Nevis. The Sea Turtle Conservancy Weekend in Nevis is an ideal time for guests, residents and visitors to connect with the local environment. The roster ofevents runs each July (for one weekend) and includes everything from nighttime volunteer Turtle Watch Walks to interactive mixers and naming contests as well as a full day Turtle Camp for children. Don't miss out as a turtle is tagged at the Resort and then released back into its Caribbean Sea home. Guests wishing to participate in Sea Turtle Walks during nesting season, can join in with the local Sea Turtle Volunteer Group during June – September.
Coconut Story

Join "Uncle Mac kee," Director of Recreation, for a lesson on how the coconut plays a vital role in Nevisian culture, history and cuisine. Sitting on the lawn, you'll nibble on local coconut snacks and watch our local "Spiderman" zip up a 120ft coconut tree without a rope, spikes or harness! A great lesson for the entire family, with a fun twist ("Go Spiderman, Go!").
Private Cooking Class

Meet with one of our Chefs for an authentic Caribbean cooking tutorial from start to finish. Whether you join one of our chefs in a culinary space or have them come teach you the ropes in your private villa, create and enjoy a delicious meal that's bound to be a hit at the dinner table.
Four Seasons Resort Nevis Culinary Garden Experience

Join our Chef for a nature-filled tour and visit the Resort's culinary garden and Spa herb garden. You'll be able to learn about the local environment and see the fresh local resources our culinary team uses to prepare the meals at each Restaurant on-property. Chef will also take you to the Spa and introduce you to our herb garden, where herbs are picked for our indigenous spa treatments. Through the course of the tour, you'll be able to pick some of your favorite vegetables, fruits and herbs and Chef will prepare something special using the ingredients, for the entire family.