My Four Seasons
Beach House Bliss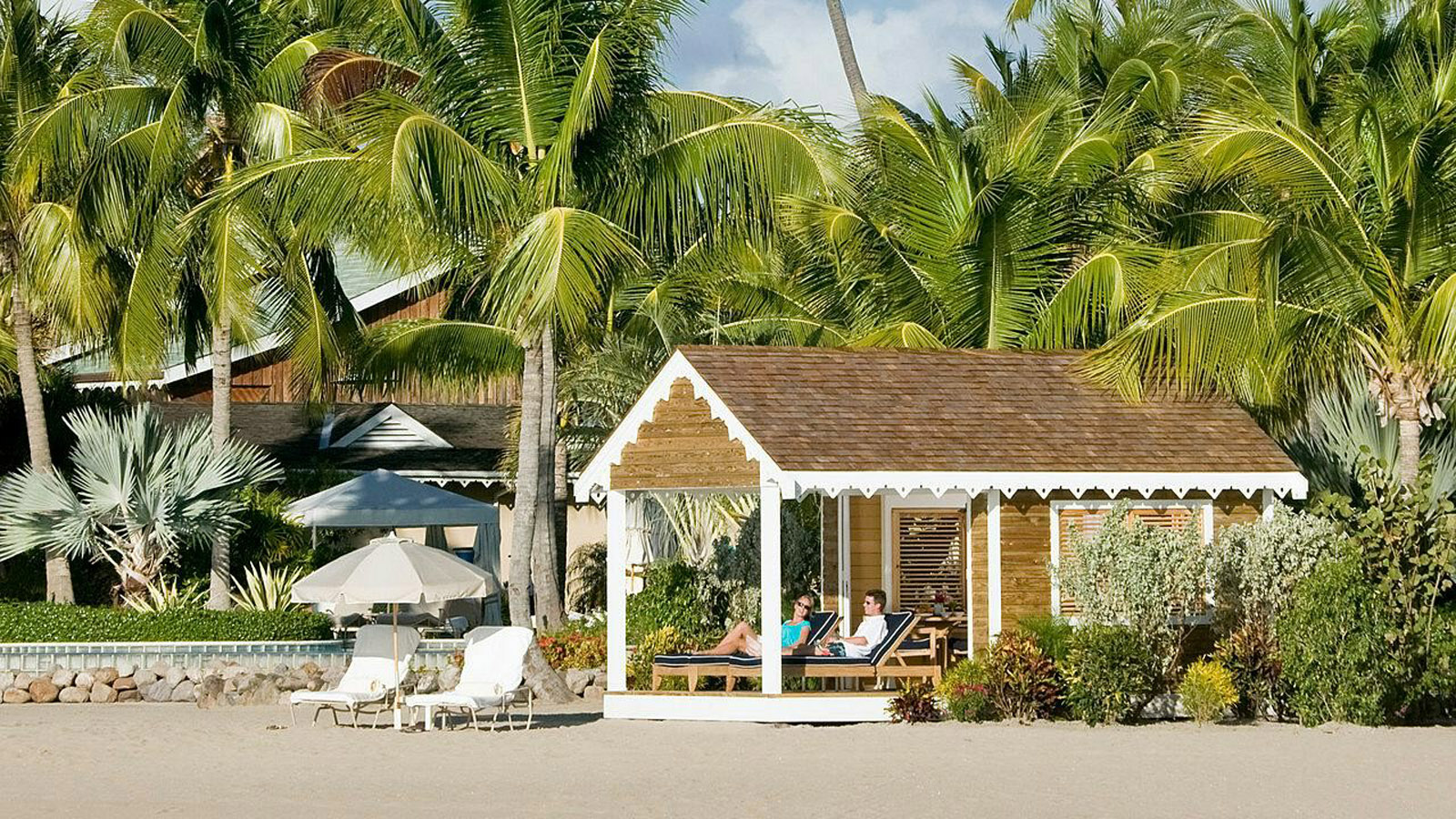 For everyone who has ever stood on a breathtaking stretch of beach and said, "I could live…right…here…" Four Seasons Resort Nevis has your new home-for-a-day. Four private freestanding beach houses, just steps from the turquoise water's edge on Pinney's Beach, raise a day at the beach to a new art form. These luxurious 19-square-meter (200-square-foot) cottages, tucked into the lush tropical foliage and edged with white gingerbread trim in keeping with the local architecture, have an indoor living room with a couch, a dining nook and an open-air sun deck with chaise longues.
Naturally, each beach house – dubbed Calypso, Merengue, Reggae and Soca – has a beach butler. Nevisian native Roxanne Jeffers helms the team of assistants, whose sole task is to help you dedicate your day to the island pastime of "liming" which she describes as "the simple art of doing nothing." Need rum punch or snorkeling gear, a stand up paddle board lesson or some sunblock? Simply stake your personal green flag on the beach to signal that you require assistance.

While the ever-changing vista of sea and sand is entertainment enough for many, your beach house is also fully equipped with a flat-screen TV, DVD player, iHome station, video on demand, board games, books, magazines and beach toys. Other amenities include a complimentary private refrigerated bar, chilled aromatherapy towels, fresh coconut water and a specially created chef's menu that focuses on local and international treats, from sushi and ceviche to a deluxe burger and fries.
Understandably, you may be tempted to take up permanent residence in your own piece of beachfront heaven, but remember that each beach house is only available from 8:00 am to 6:00 pm (separate arrangements can be made for evening dining).

Other Four Seasons Stories